If you're looking for some easy keto dinner recipes to make on those busy weeknights, you're in the right place. These 40 keto quick keto dinner recipes are delicious and super filling.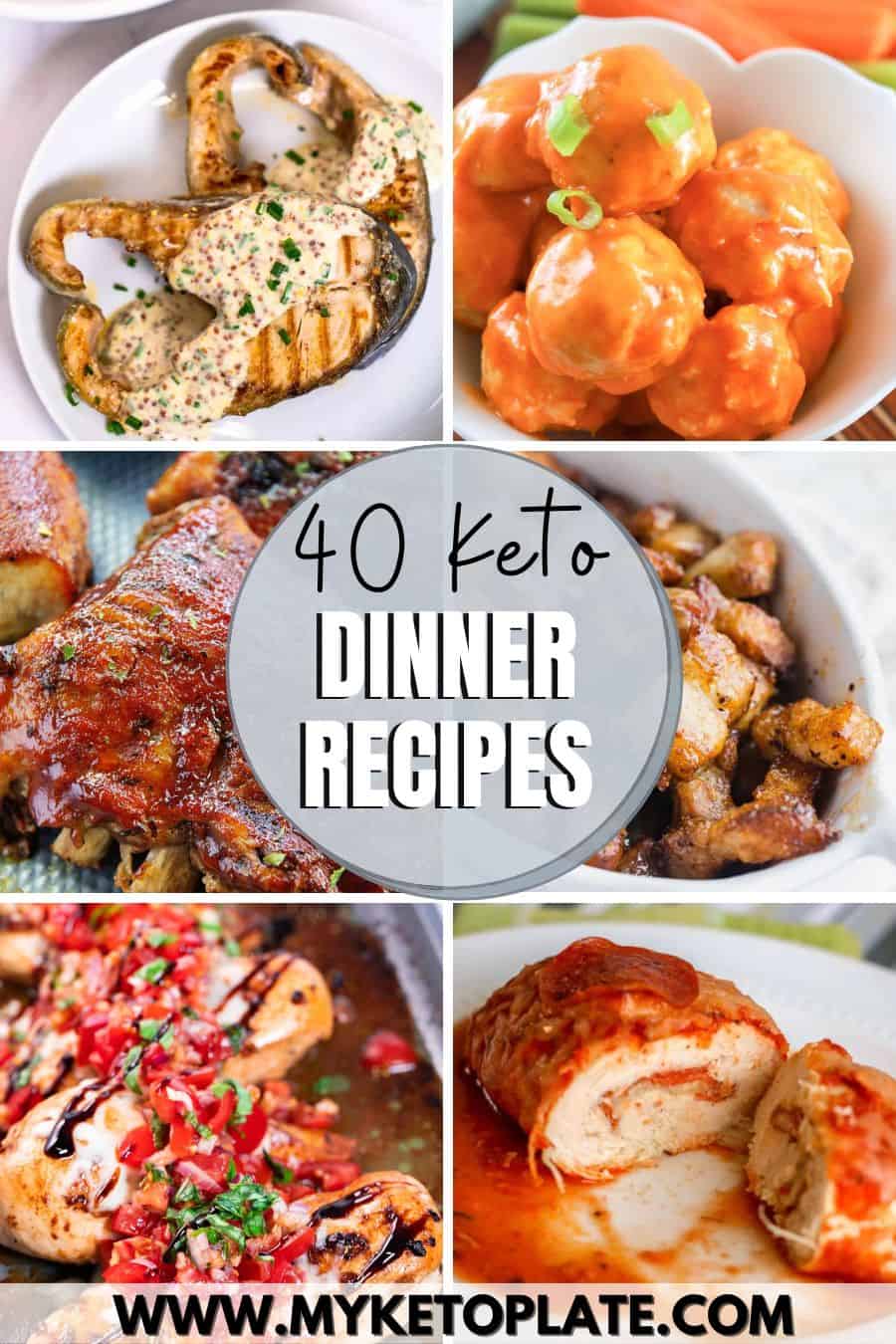 I've gathered only the best quick and easy keto dinner recipes that feature chicken, casserole, pizza, stir fry, and hearty soups. I'm sure you'll love this list of more than 40 dinner ideas loaded with healthy vegetables, protein, and fats.
The best part? These keto recipes are not boring, and you can customize them easily. Enjoy some of the best keto meals for dinner with minimal prep.
What Is A Keto Diet?
A ketogenic diet is a diet based on a low carb content and high in healthy fats. The diet calls for significantly reducing the number of carbs consumed and substituting fats in their place. This procedure aids the body's natural metabolic state of ketosis.
Benefits Of Eating Keto
Helps reduce bad cholesterol;
Reduces symptoms of depression;
Lowers the risk of cardiovascular disease;
Aids in the process of weight loss;
Boosts energy and general well-being;
Common Ingredients In Keto Dinner Recipes
Protein: You may eat a variety of proteins when following a ketogenic diet, including chicken, turkey, beef, pork, seafood, and more.
Vegetables with a low carbohydrate content: tomatoes, onions, peppers, green vegetables, etc.
Cheese: You can eat cheese like cheddar, mozzarella, parmesan, plain cheese, etc.
Eggs
Butter
Healthy fats: virgin olive oil, coconut oil, avocado oil.
What To Avoid On A Keto Diet?
Products made from wheat, rice, pasta, cereals, etc.
Tuberculous vegetables like potatoes, sweet potatoes, parsnips, etc.
Sugar and juices
Processed meat products.