There is nothing better than the smell of freshly baked cookies in your house. So, starting from chocolate chip cookies to some delicious gingerbread ones, we created a list with over 30 gluten-free cookie recipes that taste the same as delicious as the regular ones.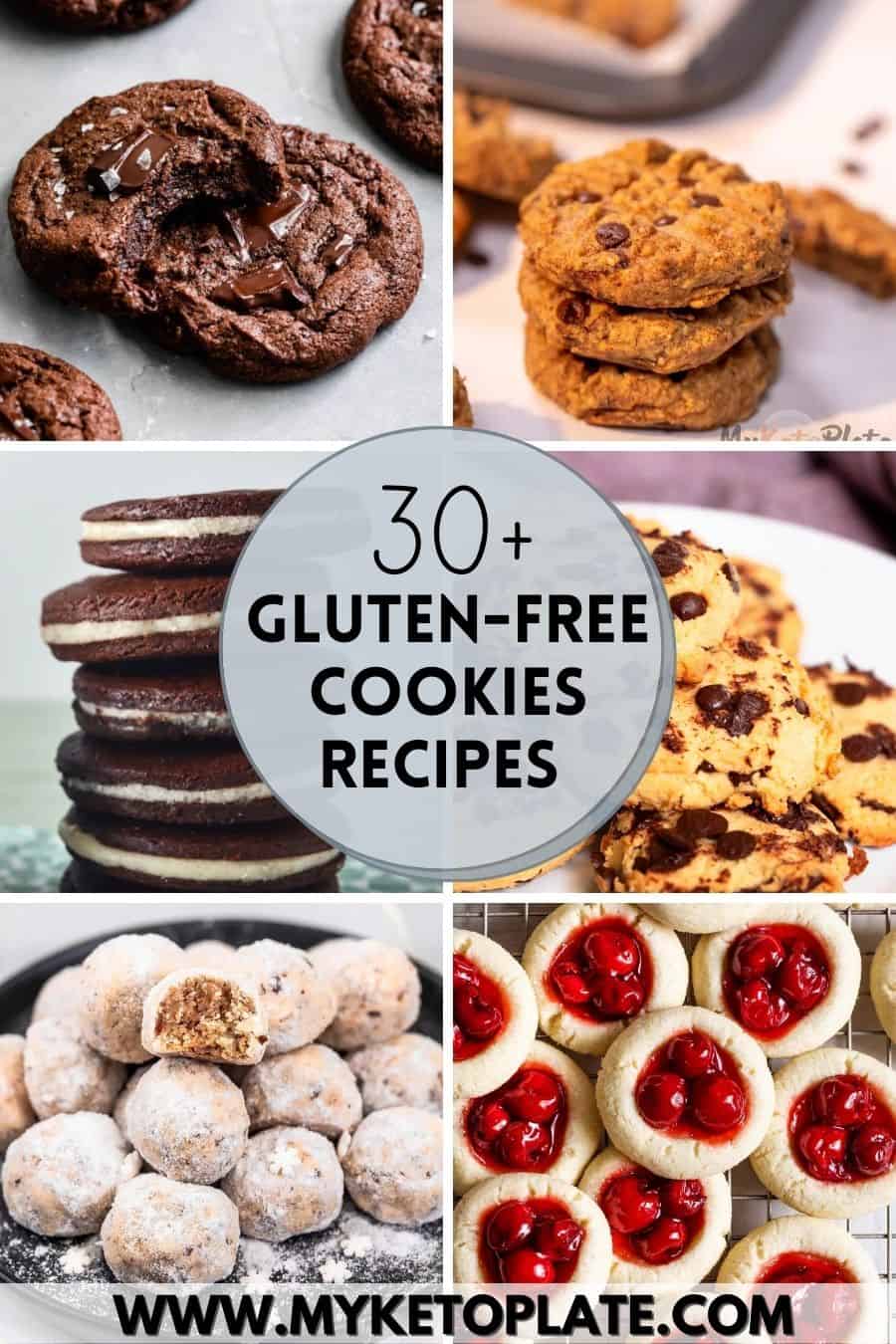 So if you love cookies as much as we do, you've come to the right place. Choose your favorite gluten-free cookie recipe and tell us which ones they are. I warn you that it will be a hard decision since they all look incredibly delicious and are super easy to prepare.
Tips For Making The Best Cookies
1. Chill Your Cookie Dough
If you make a cookie recipe that requires chilling the dough, ensure you are not skipping this step since it's extremely important. This step will help your cookies to:
Become easier to shape
Enhance all the flavors
Reduces the chance of over-spreading
2. Use High-Quality Butter
If you use cheap butter, your cookies will be overspreading since that type of butter contains more water than fat.
3. Pay Attention To The Eggs That You Are Using
When you are making a cookie recipe that calls for eggs, make sure that you are using the right size that the recipe calls for. Also, ensure that the eggs are at room temperature to avoid an eggy smell and flavor.
4. Use Cooling Racks
After baking the cookies, let them chill on a cooling rack because they will continue cooking if you let them on the hot pans.
5. Don't Skip The Salt
Salt is an important ingredient in baking goods since it helps to enhance the flavors in cookies.
Common Ingredients In Gluten-Free Cookies Recipes
Most of these gluten-free cookie recipes are made using common ingredients. So check this list below and ensure you have them in the kitchen if you are craving one of the recipes in this post.
Gluten-Free Flour such as rice flour, oat flour, almond flour, coconut flour, and others.
Sweeteners – regular sugar, brown sugar, or low-carb sweeteners if you follow a restricted diet.
Chocolate Chips – they make everything taste better.
Vanilla Extract – or any other extract that you like.
Baking Powder – for those recipes that call for fluffy and moist cookies.
How To Store Cookies
If you are still trying to convince yourself that cookies are one of the best dessert recipes, here is another reason: you can make as many batches as you want and store them in the fridge or freezer until you want to enjoy them. Sound great, right? Here are some instructions that will help you:
Room Temperature – place any leftover cookies in an airtight container and store them on a counter at room temperature for a few days.
Fridge – if you want to enjoy some delicious cookies for longer, you can store them in the fridge for 2 weeks.
Freezer – You can also freeze these gluten-free cookies stored in freezer-safe bags for up to 2 months. And when you are ready to enjoy them, take the cookies out of the freezer and allow them to thaw at room temperature.
Equipment Needed To Prepare Gluten-Free Cookies
Ok, if I did not convince you wet, here is another reason for loving cookies: you will need only a few objects to prepare them. And that means fewer dishes to clean. So here are the main objects that you will need:
Baking tray
Baking paper
Mixing bowl
Cookies Scoop
Measuring Cups