We love comfort food, and casseroles are one of the best comfort dishes you can make easy for you and your family. So we created a list with 30 keto casserole recipes made from easy-to-find ingredients that will surprise everyone.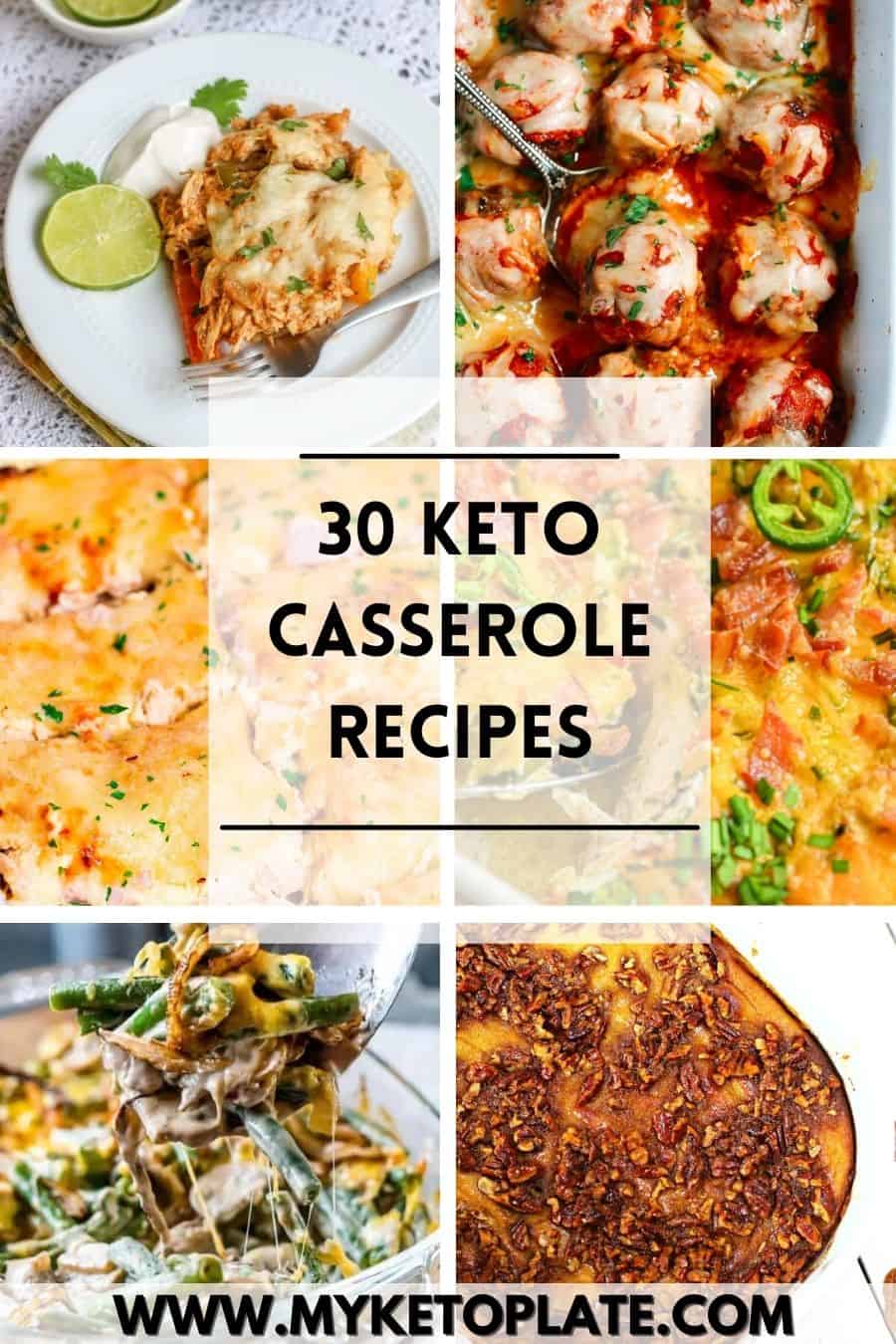 So say goodbye to those boring meals with these 30 creative and flavorful keto casserole recipes! Perfect for meal prep or feeding a crowd, these casseroles are sure to impress even the pickiest people.
If you are looking for new keto recipes for dinner, look no further and get ready to fall in love with these 30 mouth-watering and healthy casserole recipes.
Packed with protein and many delicious vegetables, these casseroles are not only delicious but also nourishing and satisfying.
What Are Casserole Dishes?
Made from a mix of ingredients, casserole dishes are a meal usually baked in the oven in deep, oven-safe dips. They can be served as a main dish or as a side dish and can be customized to everyone liking.
Known as a popular comfort food, casseroles are often associated with a home-cooked meal served at family parties or gatherings.
Steps For Making A Casserole Recipe
First, preheat the oven to the temperature specified in the recipe.
Gather all the ingredients and prepare them as directed.
Then grease a casserole dish with butter or coconut oil.
Arrange the ingredients in the order specified in the recipes.
Pour the sauce on top of the ingredients(if the recipe calls for a sauce)
Cover the casserole dish with aluminum foil(if it's required).
Bake the casserole for the time specified in the recipe.
Remove the casserole from the oven and let it cool for a few minutes before serving. Enjoy!
Main Ingredients In Keto Casserole Recipes
Protein: such as chicken, turkey, beef, pork, or fish.
Vegetables: cauliflower, broccoli, zucchini, spinach, kale, or mushrooms.
Cheese: cheddar, mozzarella, and parmesan.
Heavy or sour cream is often used in keto casseroles to add richness and creaminess.
Nuts and Seeds for extra crunch and texture.
Spices and Herbs for a delicious flavor.
Tips For Making Keto Casserole
Ensure that you are using a casserole dish that is the right size for your recipe to allow room for them to expand as they cook.
Use fresh vegetables to avoid ending up with a mushy casserole.
Add extra toppings over the casserole to personalize the recipe.
When layering the ingredients in your casserole, start with a base layer such as cauliflower rice or sliced vegetables, a layer of protein and cheese, and other vegetables or toppings.