If you are following a keto diet but struggling to find dessert recipes that fit within your low-carb and high-fat lifestyle, look no further since we've created a list with 20+ Keto Desserts Ready in 20 Minutes (Or Less) that are not only delicious but also quick and easy to make.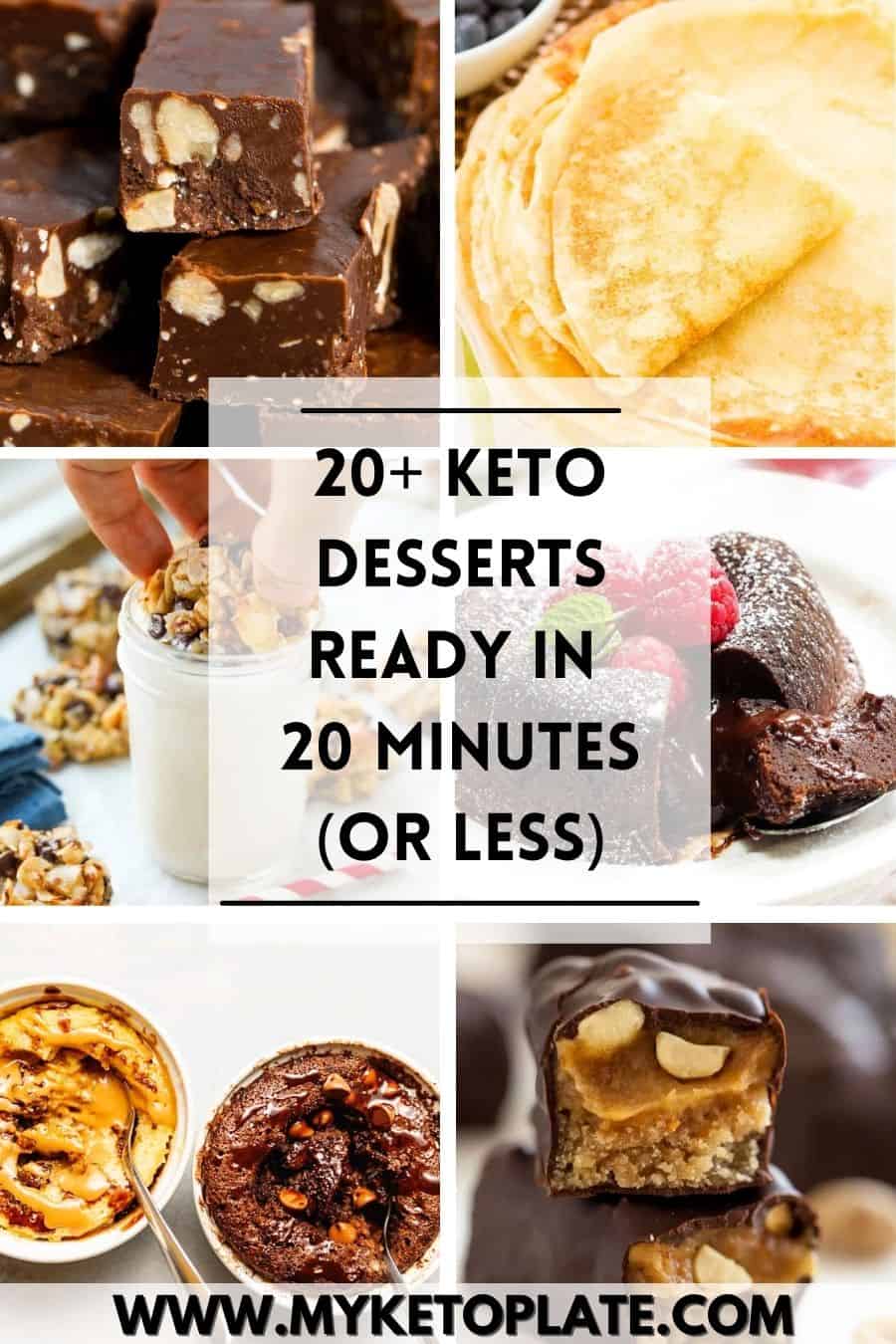 Made with easy-to-find ingredients like low-carb flour, and sugar substitutes, you can indulge in these sweet treats without worrying about your diet. From chocolate chip cookies to cheesecake recipes, there's something for every sweet tooth on this list!
Following a keto diet doesn't mean you must give up on your favorite dessert. In fact, with these 20+ keto recipes, you can enjoy some delicious keto dessert recipes that are low-carb, high-fat, and ready in 20 minutes or less. So whether you're having guests, treating yourself after a long day, or just craving something sweet, these keto desserts will surely hit the spot.
Common Ingredients In Keto Dessert Recipes
Almond Flour&Coconut Flour: These are two popular low-carb flour substitutes that are used in a variety of keto recipes, including desserts. They are high in protein and fiber and perfect for many recipes.
Low-Carb Sugar Substitutes: These include erythritol, stevia, monk fruit sweetener, and xylitol.
Coconut oil: This is a healthy fat that is often used in many keto recipes, including desserts. It's a great substitute for butter and can add a delicious coconut flavor to recipes.
Heavy cream: High in fat heavy cream is used in many keto dessert recipes to give a rich and creamy taste.
Cocoa powder: unsweetened cocoa powder adds rich chocolate flavor to desserts like keto brownies, cakes, and cookies.
Nuts and seeds: These are often used in keto dessert recipes to add texture and crunch. Popular choices include almonds, pecans, walnuts, and chia seeds.