Looking for easy and delicious gluten-free pie recipes for the family? You're in the right spot! We've got 30 tasty pie recipes that are gluten-free and super simple to make.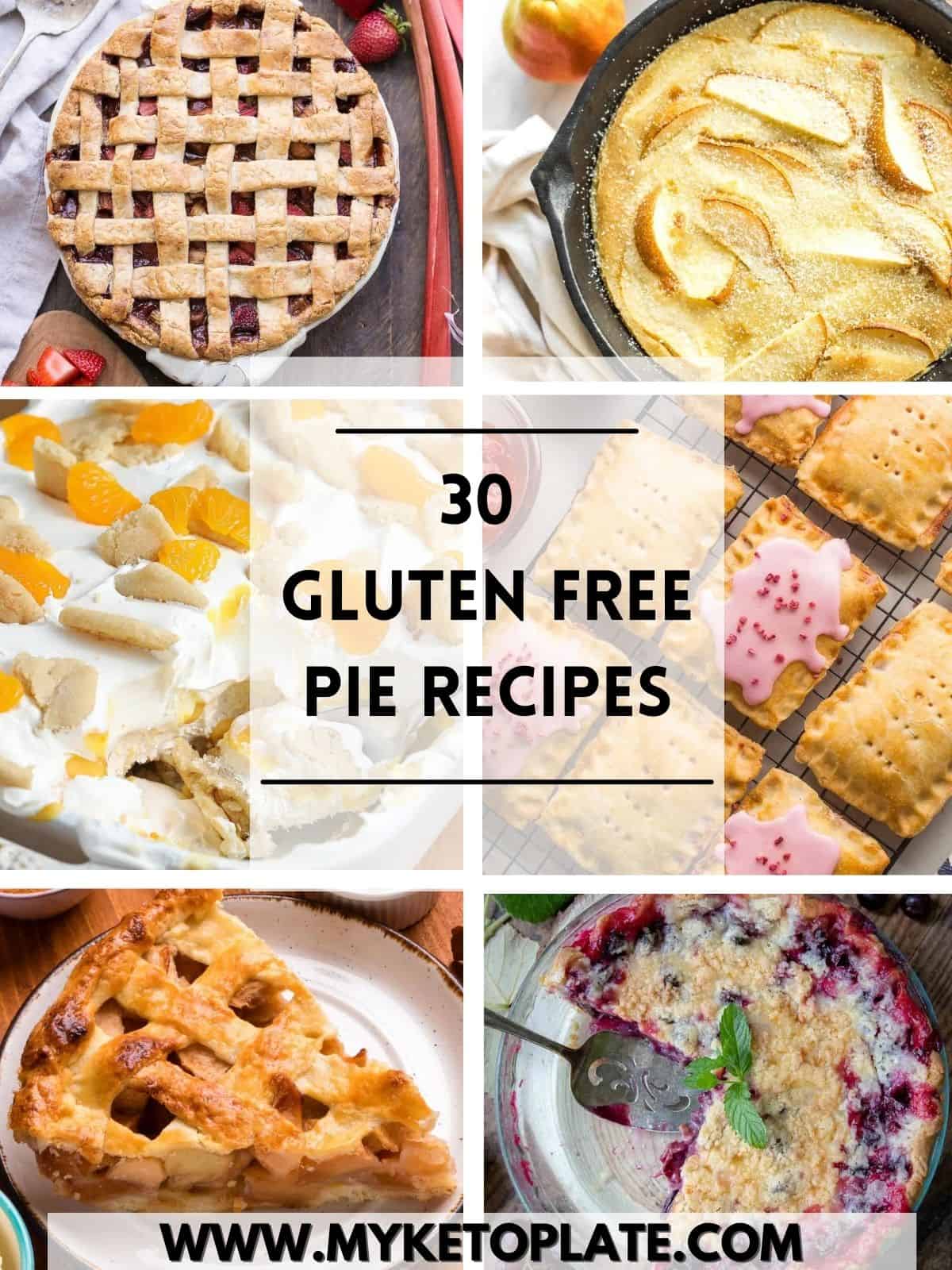 Who doesn't love the smell of a fresh pie? Sweet fruit pies or tasty savory ones – there's a pie for every taste. If you're looking for gluten-free options, you're in the right place!
Why Gluten-Free Pies?
Being on a gluten-free diet doesn't mean you have to miss out on life's delicious pleasures. In fact, with the right recipes, you can enjoy flavors that are just as rich, if not richer, than their gluten-containing counterparts. Whether you have celiac disease, a gluten intolerance, or you're simply choosing a gluten-free lifestyle for health reasons, these recipes are designed with you in mind.
We've got 30 yummy gluten-free pie recipes right here. Sweet or savory, we have something for every craving. These recipes are perfect for any day, whether it's a special event or just because.
All you have to do is check out the recipes, pick the one you like, and start baking. These pies are so good that everyone will want more. And guess what? They won't even know they're gluten-free!
So, get your baking hat on and enjoy some tasty pies that are good for your belly. Happy baking!
What Is A Gluten-Free Diet?
When you hear about a "gluten-free diet", it's all about steering clear of gluten. But what exactly is gluten? It's a protein found in several types of grains like wheat, barley, and rye. Sometimes, even oats can have gluten if they've been processed in the same place as these other grains.
What's Off the Menu?
If you're on a gluten-free diet, you'll need to skip many common foods. This includes:
Bread and rolls made from regular wheat flour
Regular pasta and noodles
Cereals that aren't labeled gluten-free
Many baked goods like cakes, cookies, and pastries unless they're made with gluten-free ingredients.
Why Go Gluten-Free?
Different people have different reasons to avoid gluten:
Celiac Disease: This is an autoimmune condition. When someone with celiac disease eats gluten, their body reacts in a way that can damage their intestines.
Non-Celiac Gluten Sensitivity: Some people may not have celiac disease but still feel sick when they eat gluten. This is called non-celiac gluten sensitivity.
Wheat Allergy: This is an allergic reaction to proteins in wheat, one of which can be gluten.
Main Ingredients In Gluten-Free Diet
Although it may seem difficult to follow a gluten-free diet, you will be surprised to see that many other versions of regular products are gluten-free but also delicious. Here is a list of some common ingredients that are great for a gluten-free diet:
Gluten-Free Grains and Starches: These are foundational in a gluten-free diet. Quinoa, rice (be it white, brown, or wild), corn (including cornmeal and popcorn), potatoes, and potato flour are all excellent gluten-free staples. Others include tapioca, sorghum, millet, buckwheat (which, despite its misleading name, is gluten-free), amaranth, arrowroot, teff, and certified gluten-free oats. It's crucial to ensure oats are labeled gluten-free due to potential cross-contamination.
Meat and Fish: Most fresh meats and fish are naturally gluten-free. However, it's essential to be cautious with pre-seasoned, marinated, or breaded varieties, as these can introduce gluten.
Dairy Products: Many dairy products like milk, cheese, butter, and yogurt are naturally gluten-free. However, some processed cheeses or flavored yogurts might contain gluten, so it's always wise to check the label.
Fruits and Vegetables: All fresh fruits and vegetables are gluten-free. When it comes to frozen or canned options, it's best to opt for those without added sauces or seasonings that might contain gluten.
Nuts and Seeds: Unprocessed nuts and seeds are naturally free from gluten and make for excellent snacks or additions to dishes.
Legumes: Beans, lentils, chickpeas, and peas are great gluten-free protein sources that can be incorporated into various meals.
Fats and Oils: Most natural oils and butter are gluten-free. However, when looking at dressings, sauces, or flavored oils, always scrutinize the label for any gluten-containing ingredients.
Are Pies Gluten-Free?
Pies, as traditionally made, are not typically gluten-free because their crusts are often made with wheat flour, which contains gluten. The fillings might also have thickeners or other ingredients derived from gluten sources.
So, while not all pies are gluten-free, there are certainly gluten-free options available, and with the right ingredients and recipe, they can be just as delicious as their gluten-containing counterparts. If purchasing a pie, always check the label or ask the baker to ensure it's gluten-free. If making one at home, ensure all ingredients, including fillers and thickeners, are free from gluten.
Are Pie Fillings Gluten-Free?
Pie fillings vary in their ingredients, and while many are naturally gluten-free, some might contain gluten or be cross-contaminated.
Gluten-Free Flours and Baking Ingredients:
Almond flour
Coconut flour
Chickpea flour
Rice Flour
Gluten-free baking powder and baking soda
Xanthan gum and guar gum (used to replace the elasticity and texture that gluten provides in traditional baking)