Are you looking for the best keto snacks to enjoy on your keto journey? Then, you're in the right place because we've gathered over 30 low carb snacks to curb your cravings.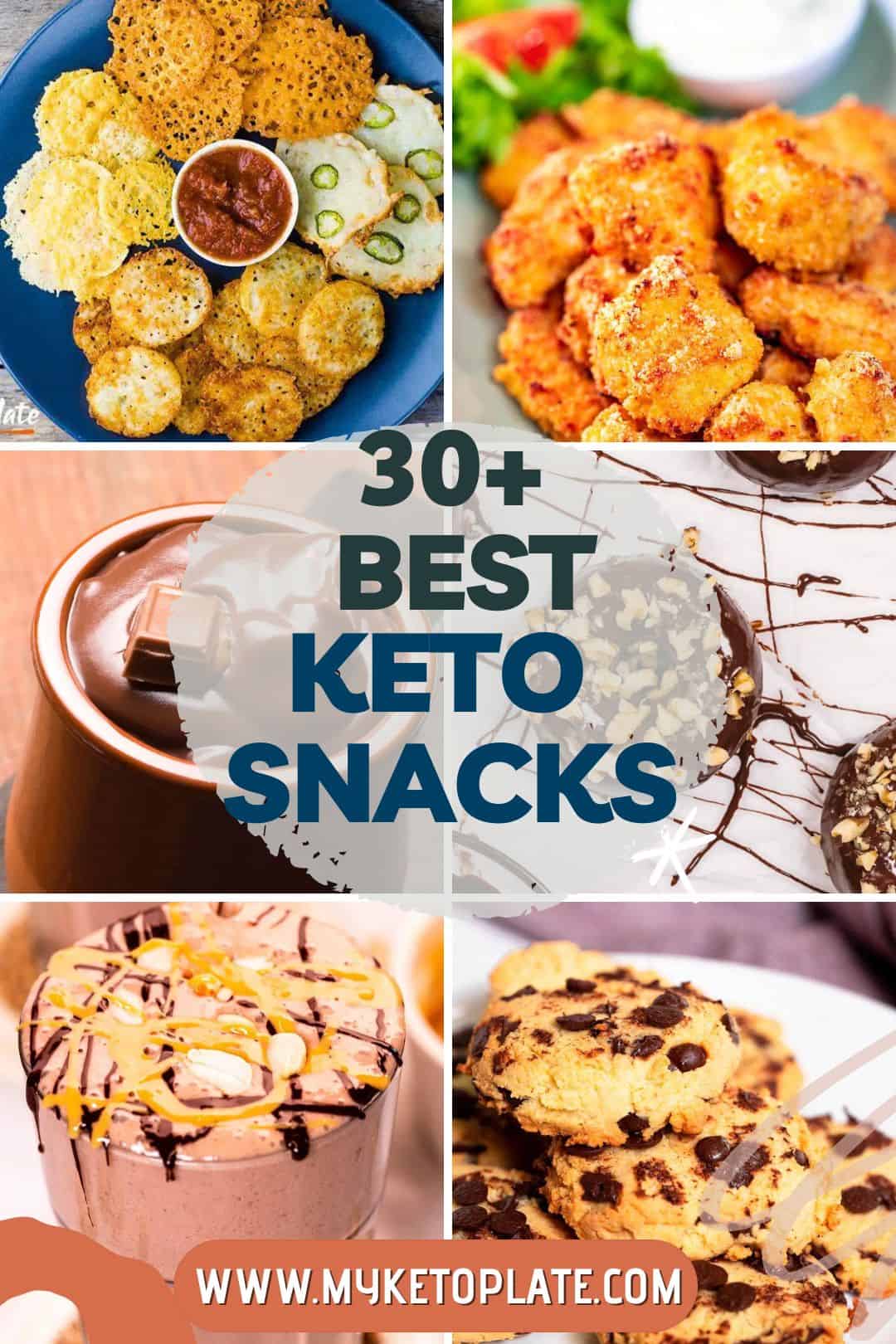 Anytime is a good time for a snack, and we're here to help with a complete list of low carb options. You may find salty snacks, sweet snacks, snacks you can buy, and other fascinating facts about snacks in this post. So read the entire article, then let us know which ones you like the most.
There are many delectable snacks that are quite simple to make, healthy, and delicious at the same time, and we've compiled a list of all of our favorites. Snacks are always a great option, whether you are having a busy day, a midnight craving, or some guests coming over. So stop thinking, list your favorites, and prepare them in advance.
Can I Eat Snacks on A Keto Diet?
The answer to this question depends on the snack we are talking about. So if your snack has more than 5 grams of net carbs per serving, you will have to give up on it. However, the ratio of fat to protein in snacks is unimportant. Both macros are very flexible while you're on Keto.
Keto Snacks That You Can Buy
If you are not in the mood for cooking but still need a snack, keto snacks can be found on the market. Here are some of them:
Avocado
Pork Rinds
Fresh Berries
Nuts and seeds
Peanut Butter
Keto Sweet Bars
Cheese
Pork Rinds
Dark Chocolate
Olives
Always check the label before buying a snack; never assume it is keto-friendly strictly based on appearance. They can contain many hidden ingredients that kick you out of ketosis.
What Snacks to Avoid On a Keto Diet?
Chocolate Bars
Donuts
Potato Chips
High Carb fruits such as bananas or grapes
Fruit Juice
Keto Smoothies
If you are not a big fan of fruits and vegetables as a snack, what about turning them into a delicious smoothie? Also, if you add some protein powder you will enjoy a great snack packed with protein that will give you an extra boost. Here are some great recipes:
Keto Dips and Spreads
If you have some crackers or tortilla chips but feel like there are not enough, make a delicious dip or spread filled with fiber, protein, and healthy fats and pair them. Trust it will be a great idea. Here are some examples:
Sweet Baked Snacks
Whether we are talking about some muffins or soft and moist bread, there are the best options for when you are craving a cozy and warm snack. Also, they are great to make ahead of time and enjoy anytime you want. Here are our favorite ones:
Savory Keto Snacks
If you are a fan of salty snacks, you need to try some of the next recipes. They will keep you satisfied for a lot longer because they are rich in protein and minerals.
Frequently Asked Questions
How Many Snacks Can You Eat In A Day?
There is no set limit as long as you do not exceed your daily limit. So all you have to do is calculate your carbs carefully. I think it is ideal to have a snack between meals.
From one meal to the next, a satisfying keto snack can provide you with a boost that keeps you focused and energized. Your glucose levels could fall if several hours go by between meals. Healthy keto snacks can give you a surge of energy to get you through to your next meal. This snacking can help your diet and make it more long-term maintainable.