Are you wondering if you can have soy sauce on a low-carb keto diet? Well, in this post, you will find the answer, the carb content of soy sauce, and some of the best replacements.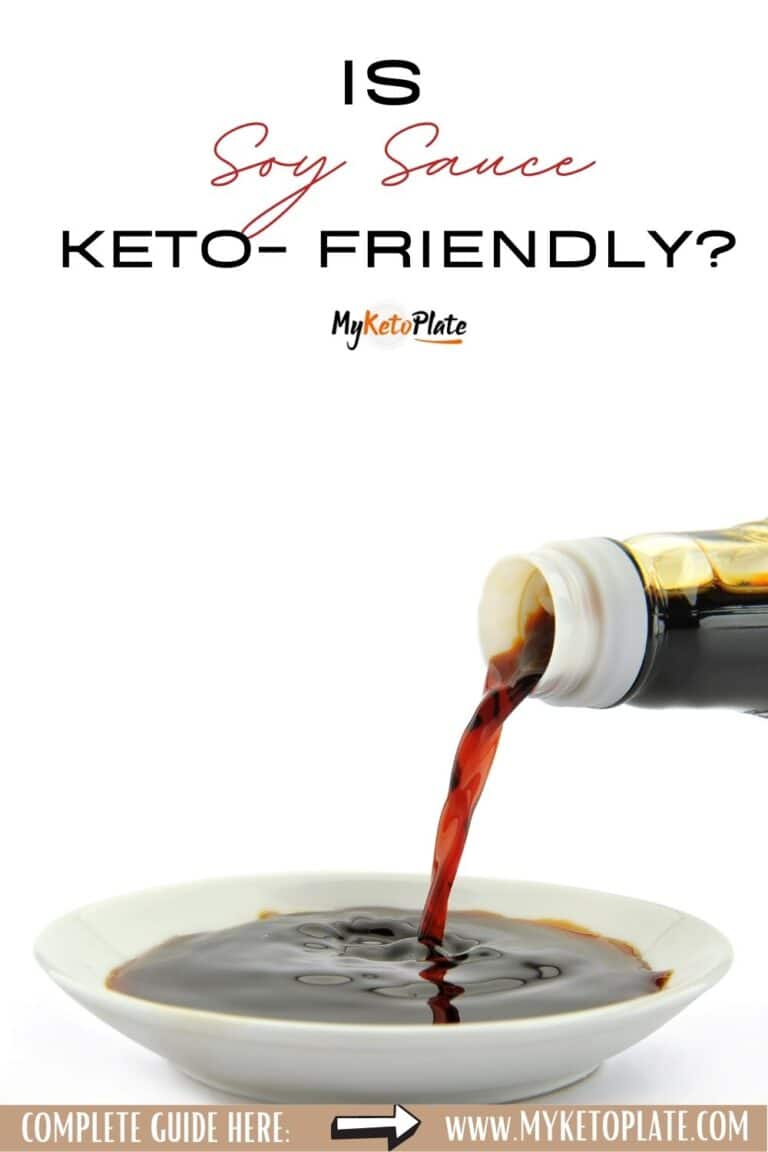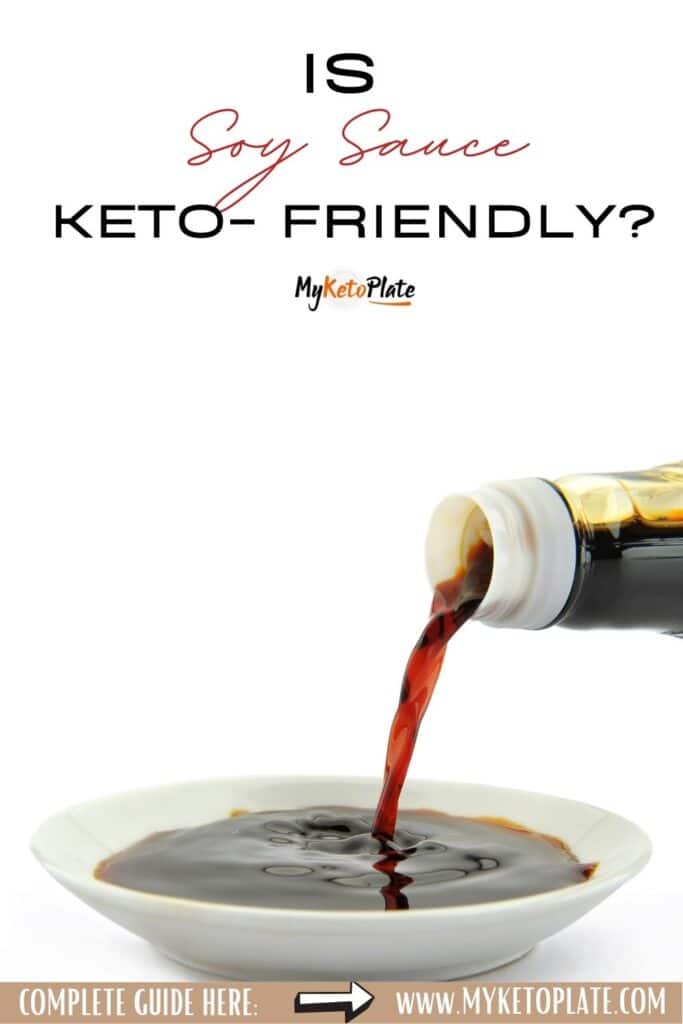 What Is Soy Sauce?
Soy sauce is one of the oldest spices in the world! It has been used for over 2,500 years in China, where it has spread, first to Asia and then to European cuisine.
Soy sauce is a fermented ingredient made from soybeans, water, and salt. Widely used to flavor food, especially in China, Japan, Korea, and Thailand, soy sauce has many different varieties in taste, consistency, salt content, although similar at first glance.
Let's dig deeper and find out if we can have soy sauce on keto, how many carbs are in soy sauce, and other keto-friendly soy sauce alternatives.
Is Soy Sauce Keto?
With just 1 gram of net carbs per tablespoon of soy sauce, you could include soy sauce in your keto diet.
If you are not bothered by gluten and other soy by-products, you can easily include soy sauce even if you are on a keto diet.
Avoid "sweet" soy sauce that contains added sugar, and it's not keto-friendly.
So, it's possible to enjoy soy sauce on a keto diet to enhance the flavor of some dishes while still being on ketosis.
Always check the nutrition label to see how many carbs per serving are in your bottle of soy sauce. Carbs in say sauce vary greatly due to their type.
Different Types Of Soy Sauce
Light Soy Sauce – This thin, brown liquid is what most Americans refer to as regular soy sauce. It is a good soy sauce to use on a keto diet since it's unsweetened and contains about 1g of net carbs per serving.
Dark Soy Sauce – This soy sauce contains added molasses or caramel, and it's slightly thicker with a complex flavor.
Low Sodium Soy Sauce – Salt is an important component in soy sauce production because it is an antimicrobial agent. Most low-sodium soy sauces are prepared using the hydrolyzed acidic vegetable protein method, which does not use bacterial and fungal cultures and requires less salt.
Tamari – This Japanese soy sauce is made from soybeans without wheat or other grains. Tamari has a very clean aroma and is favored by those who need a wheat-free or gluten-free diet.
Sweet Soy Sauce – contains added sugar, and depending on the brand, a serving can have up to 15g net carbs.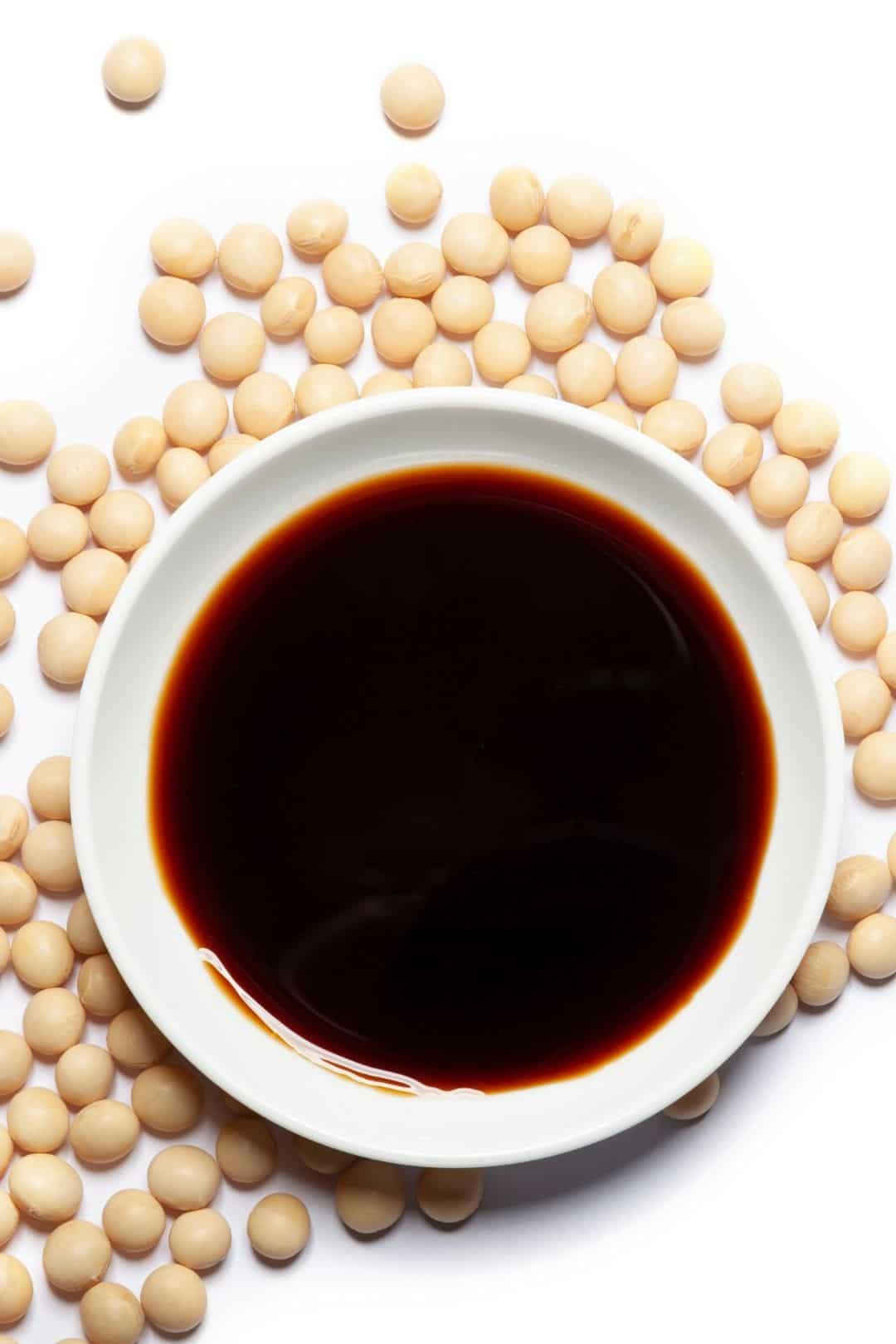 Keto Soy Sauce Substitutions
If you're looking for a keto soy sauce alternative, here are a few options:
Worcestershire sauce – Worcestershire sauce is made from fermented vinegar, used mainly to season fish and red meat. Modern cuisine uses it extensively, using it both as a table spice and as an ingredient in marinades and sauces.
Coconut aminos – Coconut amino is a sauce made from fermented coconut sap and contracted to its name. It does not taste like coconut. It has a similar umami taste to soy sauce but is slightly sweeter. Another interesting thing about this product is that it is lower in sodium and gluten-free and can be used for any recipe that needs soy sauce.
Liquid Aminos
Fish Sauce– Some brands make fish sauce using only anchovies and salt to add that umami flavor. Sadly, there are tons of brands that add sugar to enhance the taste.
Soy Sauce Carbs
According to the USDA website, one tablespoon(16g) of soy sauce provides:
Calories 11.4
Fat 0g
Sodium 960mg
Carbohydrates 0.7g
Sugar 0g
Fiber 0.12g
Protein 1.3g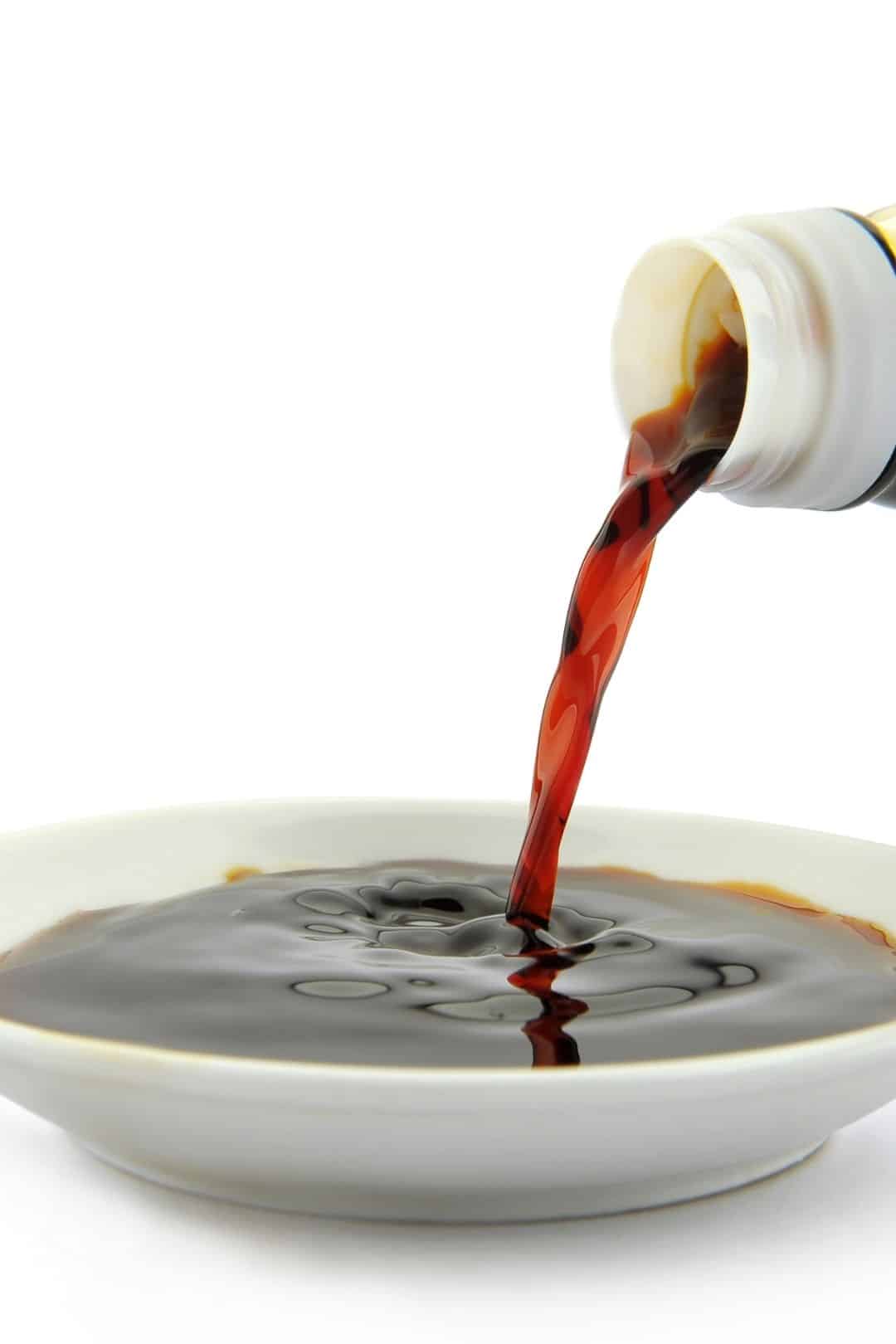 Benefits Of Eating Soy Sauce
Soy sauce is healthy, and nutritionists recommend it for daily consumption in overweight people.
Niacin, found in soy sauce, is beneficial to heart health.
Due to fermentation, soy sauce helps support and develop beneficial bacteria in the digestive tract, improving digestive health and the immune system.
How To Store Soy Sauce
Unopened soy sauce can be stored in a cool, dark place on the shelf. And once opened, the soy sauce should be stored in the refrigerator for optimal flavor.
Best Keto Recipes With Soy Sauce
I love using soy sauce in tons of recipes,, but you can substitute it with coconut aminos if you prefer.
This Crack Slaw is seriously addictive, delicious, and easy to make. It will become a staple weeknight dinner at your house. Enjoy a tasty egg roll in a bowl that's ready in 15 minutes, with simple low carb ingredients.