These baked broccoli tots are easy to make, crispy, super delicious, and loaded with cheese and broccoli flavor. Enjoy gluten free broccoli tater tots that everyone loves, including the kids. It's a perfect way to get those daily veggies into your meal plan.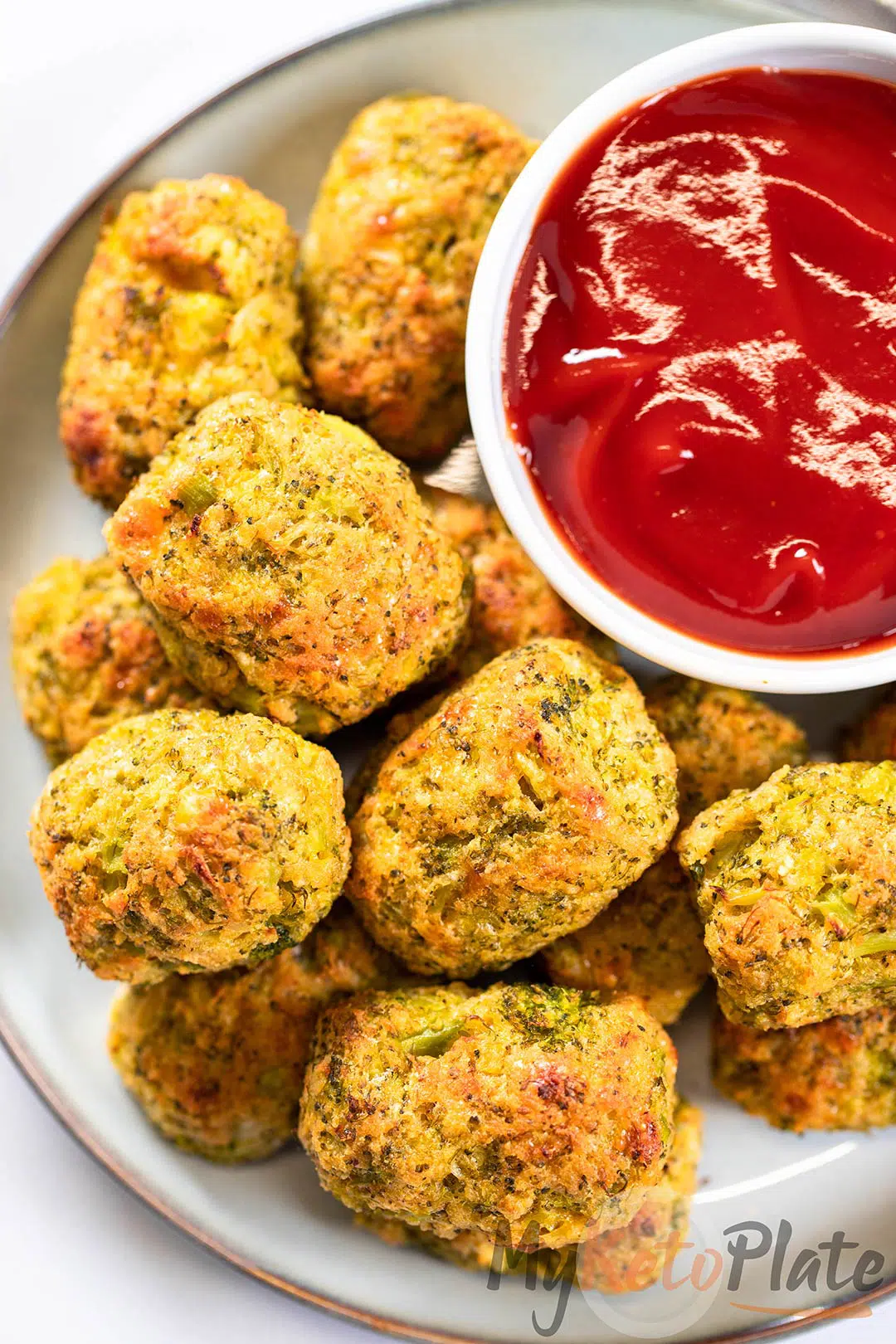 Broccoli is an excellent source of vitamins and minerals. It's also high in folate, fiber, and protein. So, this cheesy broccoli snack is a healthier alternative for game day or just a quick low carb snack that's flavorful and super nutritious.
Broccoli is one of my favorite vegetables, and I always make sure to stock up on it. This broccoli tots recipe requires only seven ingredients that you probably already have.
For various reasons, this is our favorite option of eating broccoli. However, this simple recipe is not naturally keto-friendly, but I easily replaced the breadcrumbs with coconut flour.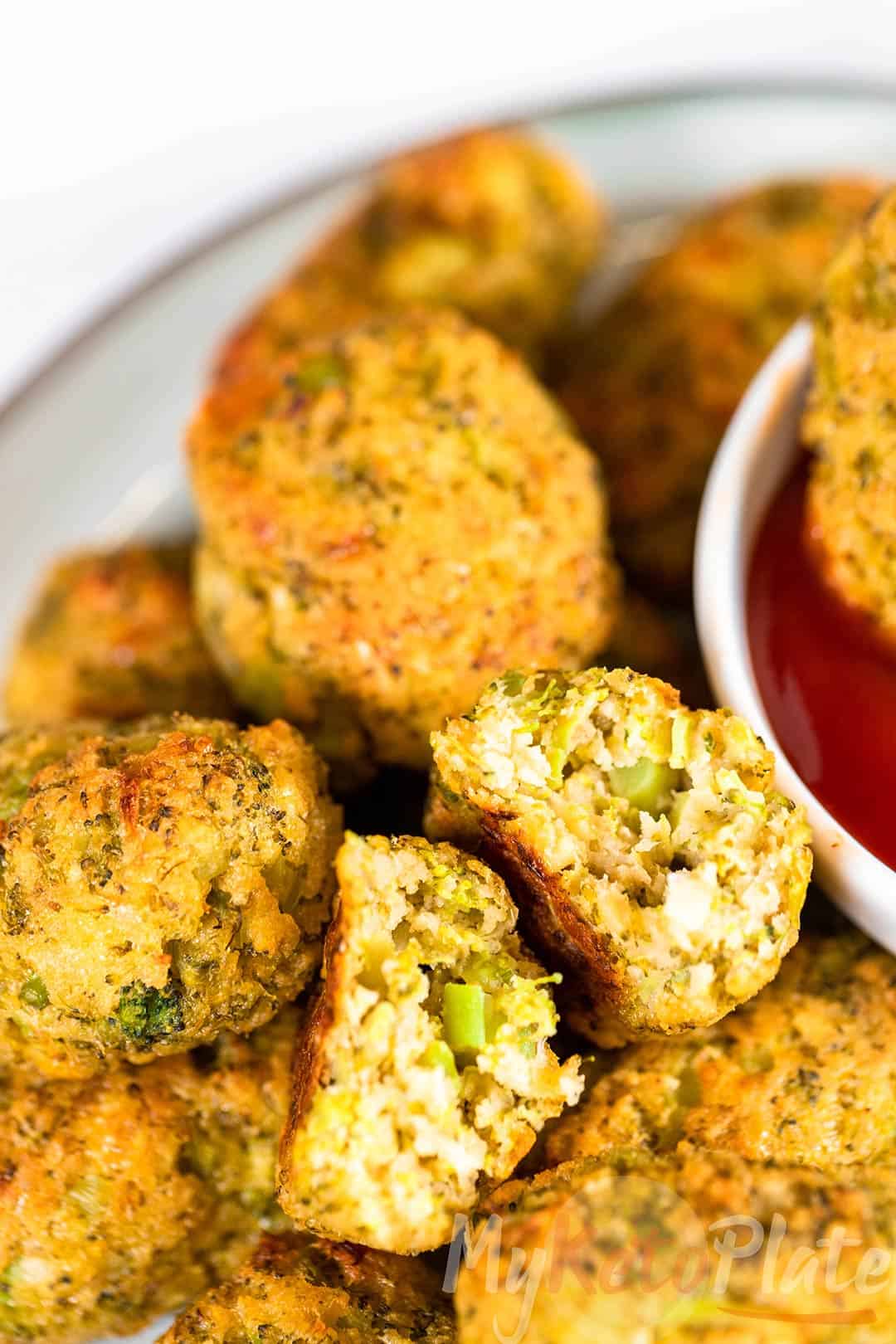 Why Are You Going To Love This Recipe
low carb with a good amount of fiber.
a fantastic way for picky eaters to eat more broccoli
super easy to make
kid-friendly recipe
These broccoli tots are gluten-free, Keto, and also low carb.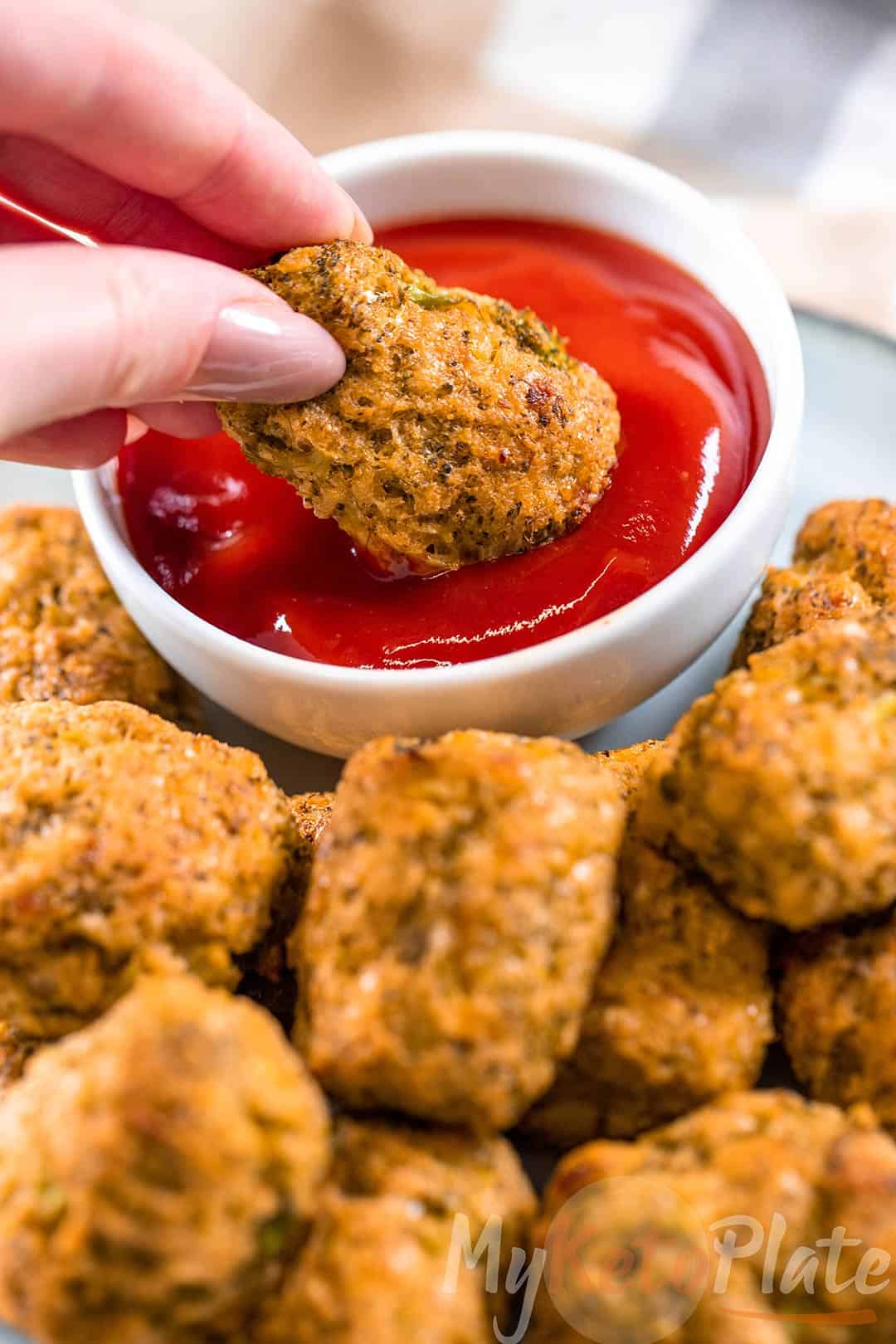 Ingredients For Broccoli Tots
To make these crispy keto broccoli tots, you only need a few ingredients that are easy to find. So here is all you need: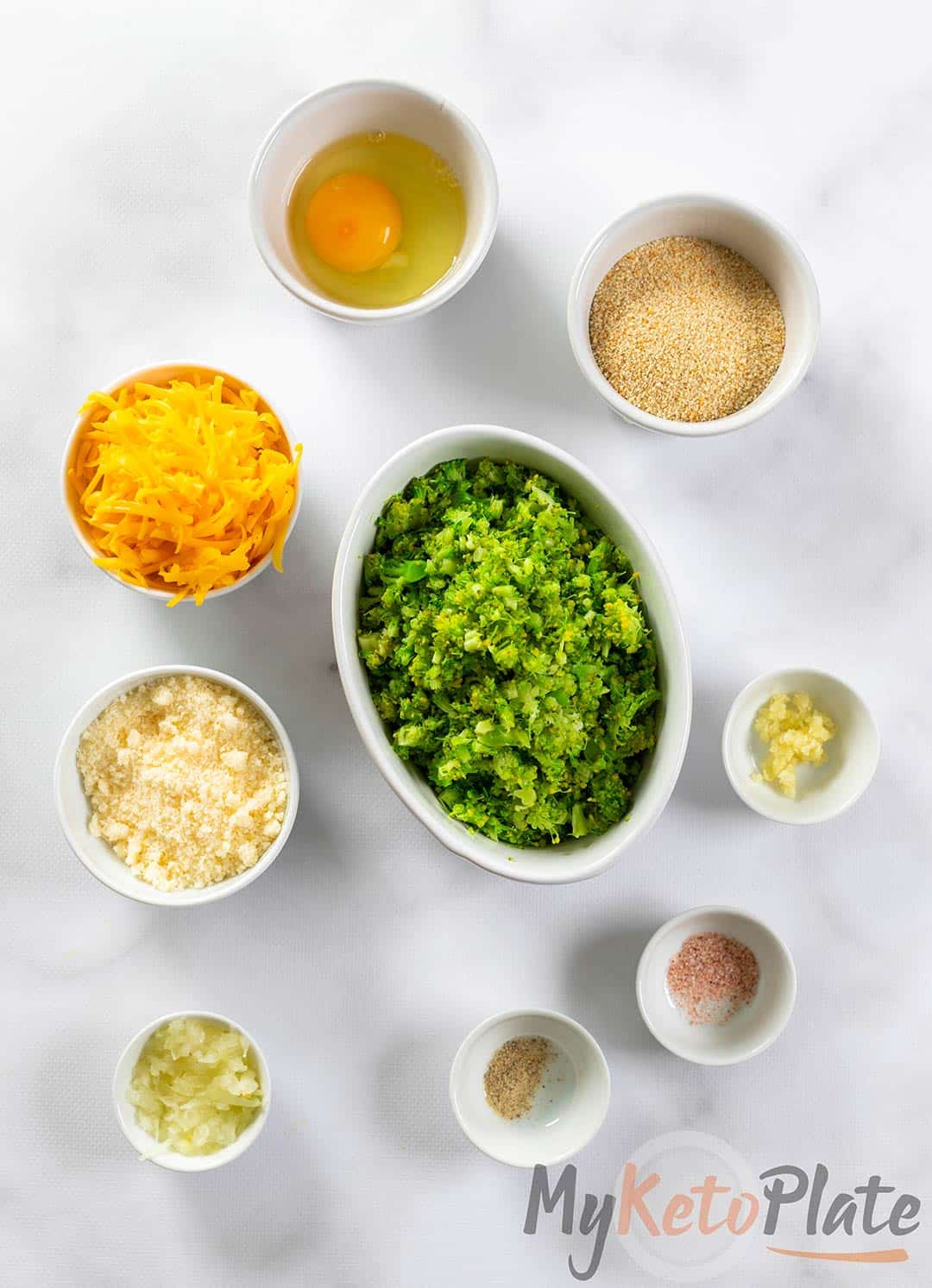 Riced Broccoli- you can use frozen riced broccoli, but you can easily chop blanched broccoli with a sharp knife or using a food processor.
Egg- this ingredient helps to bind all the ingredients.
Cheddar and Parmesan Cheese- my favorite mix of cheese, and it pairs perfectly with broccoli. You can use Provolone or mozzarella cheese instead.
Coconut Flour – is used to hold all ingredients together while baking in the oven!
Onion and Garlic – you can also use powdered onion and garlic, but they will have a more intense and pleasant taste when you use them fresh.
Salt and Pepper – to taste, you can also add your favorite seasonings.
How To Make Broccoli Cheddar Tots
Following the next few easy steps, you will end up with one of the most delicious tots you will ever try.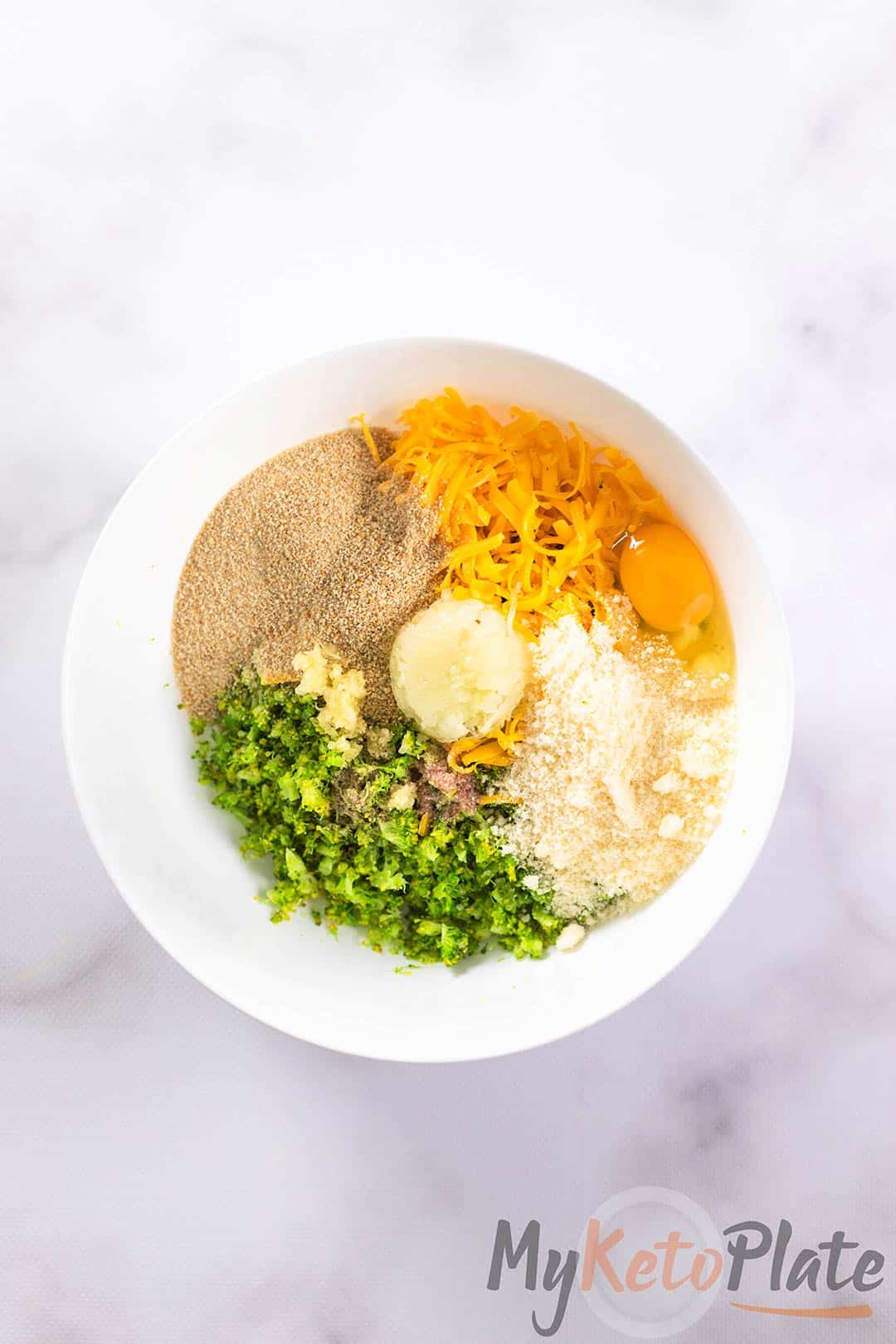 Start with the riced broccoli- If you have a store-bought one, all you have to do is prepare it according to the package. If you are using fresh broccoli, all you have to do is to steam the broccoli florets for about 8 minutes, then with a food processor, pulse the broccoli until you have a rice consistency. Drain any excess water from the riced broccoli.
Make the broccoli tots dough- Add all the ingredients to a large bowl and let the mixture sit for 10 minutes to make it easy to handle. If the mixture looks too dry, add one more egg.
Form the broccoli tots- Shape the mixture into tots and place them on a baking sheet lined with parchment paper.
Bake until golden for 20-25 minutes.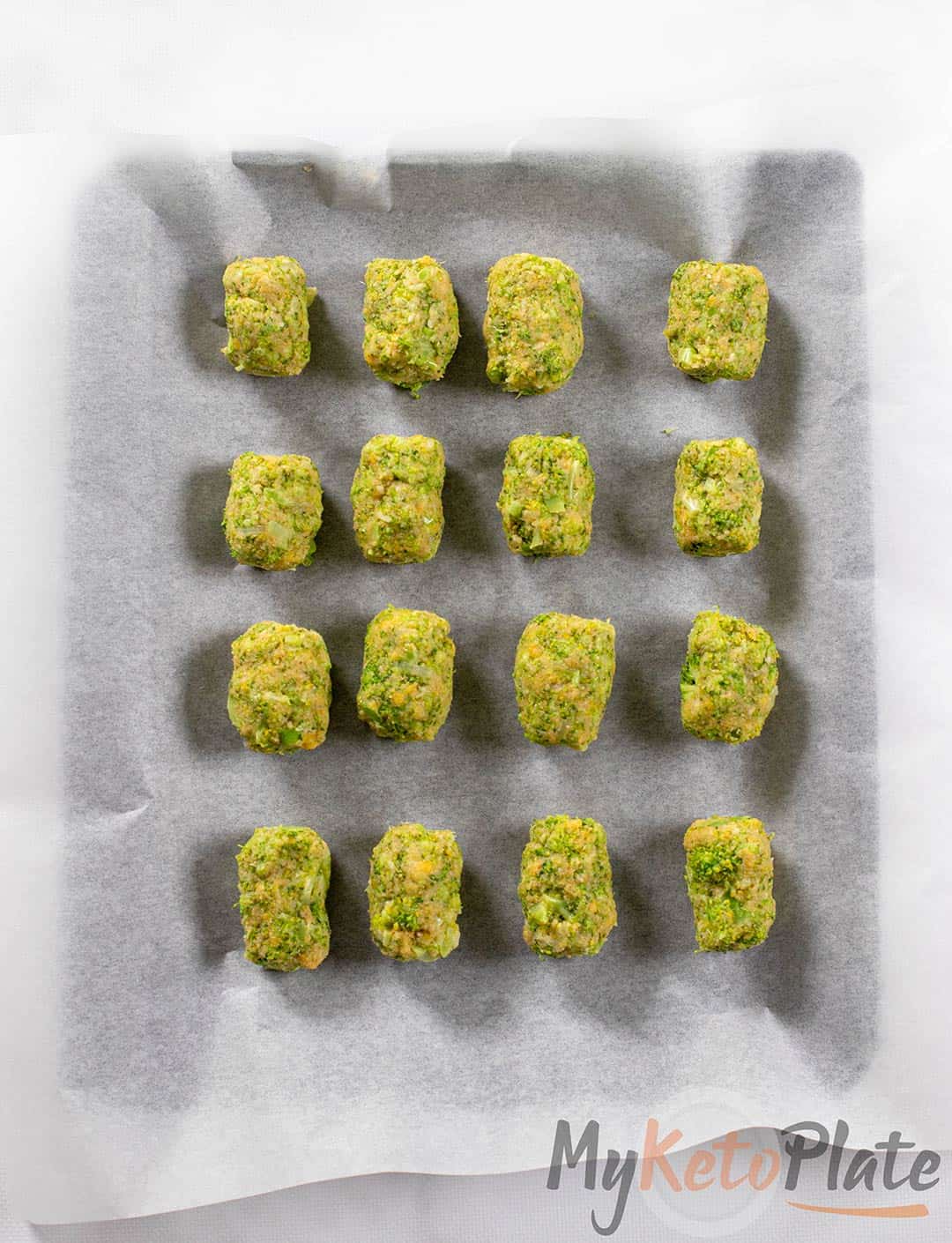 How to Serve Broccoli Tots
What I love most about these oven-baked broccoli tots because they pair perfectly with so many sauces. However, these are my favorites ones:
Sugar-free Ketchup
Ranch Dressing
Chilli Sauce
Marinara Sauce
Cheese Sauce
Vegan Mayo
Guacamole
Greek Yogurt Dip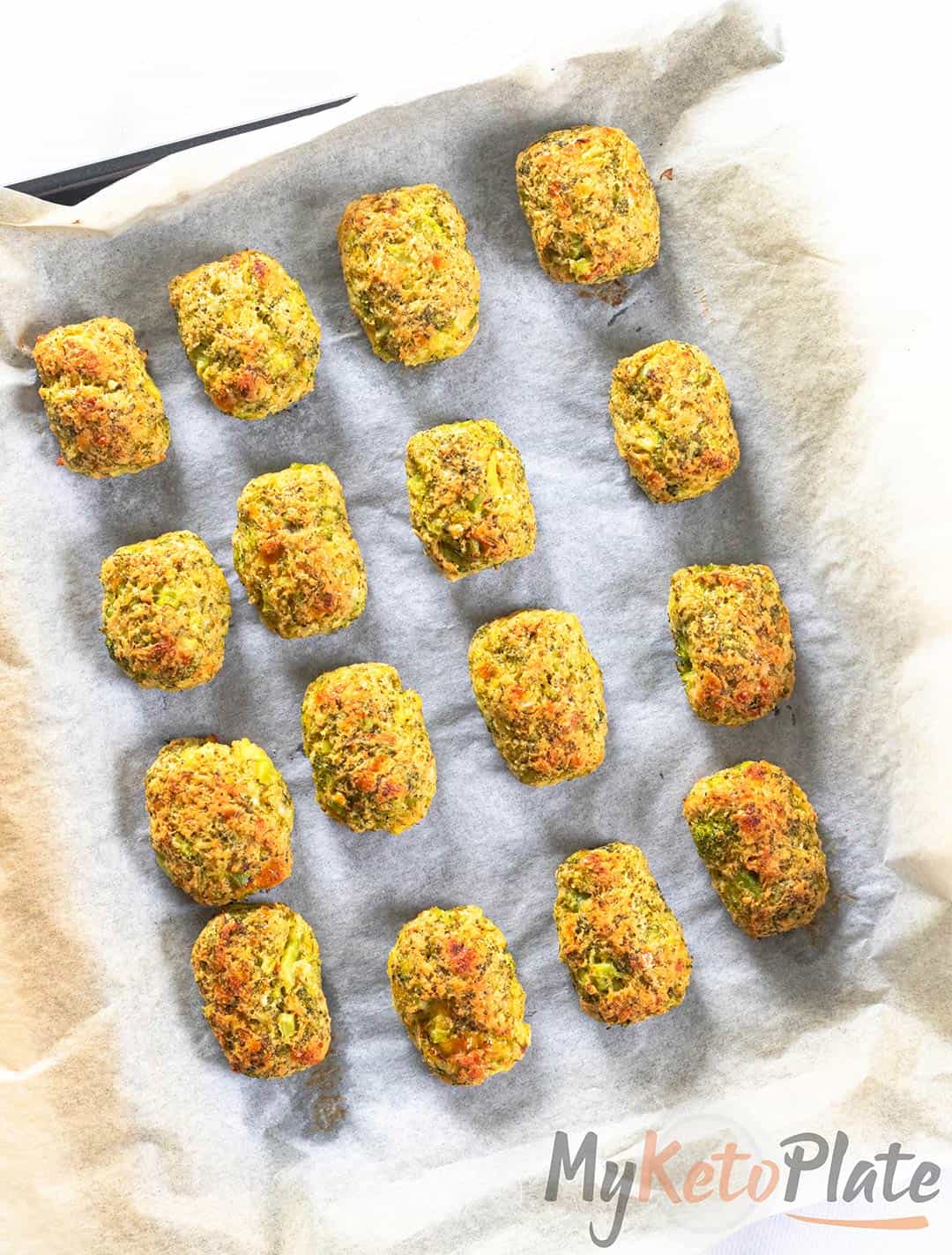 Can I Make Broccoli Tater Tots Ahead of Time?
Sure, all you have to do is prepare the tots, put them on a baking sheet, and freeze. Then, when completely frozen, transfer them in an airtight container and store them in the freezer for up to three months.
Air Fryer Broccoli Tots
Cooking cheddar broccoli tots in the Air Fryer is super easy. Once you have prepared the broccoli tots, place them into your air fryer basket and bake for 8-10 minutes or until crispy.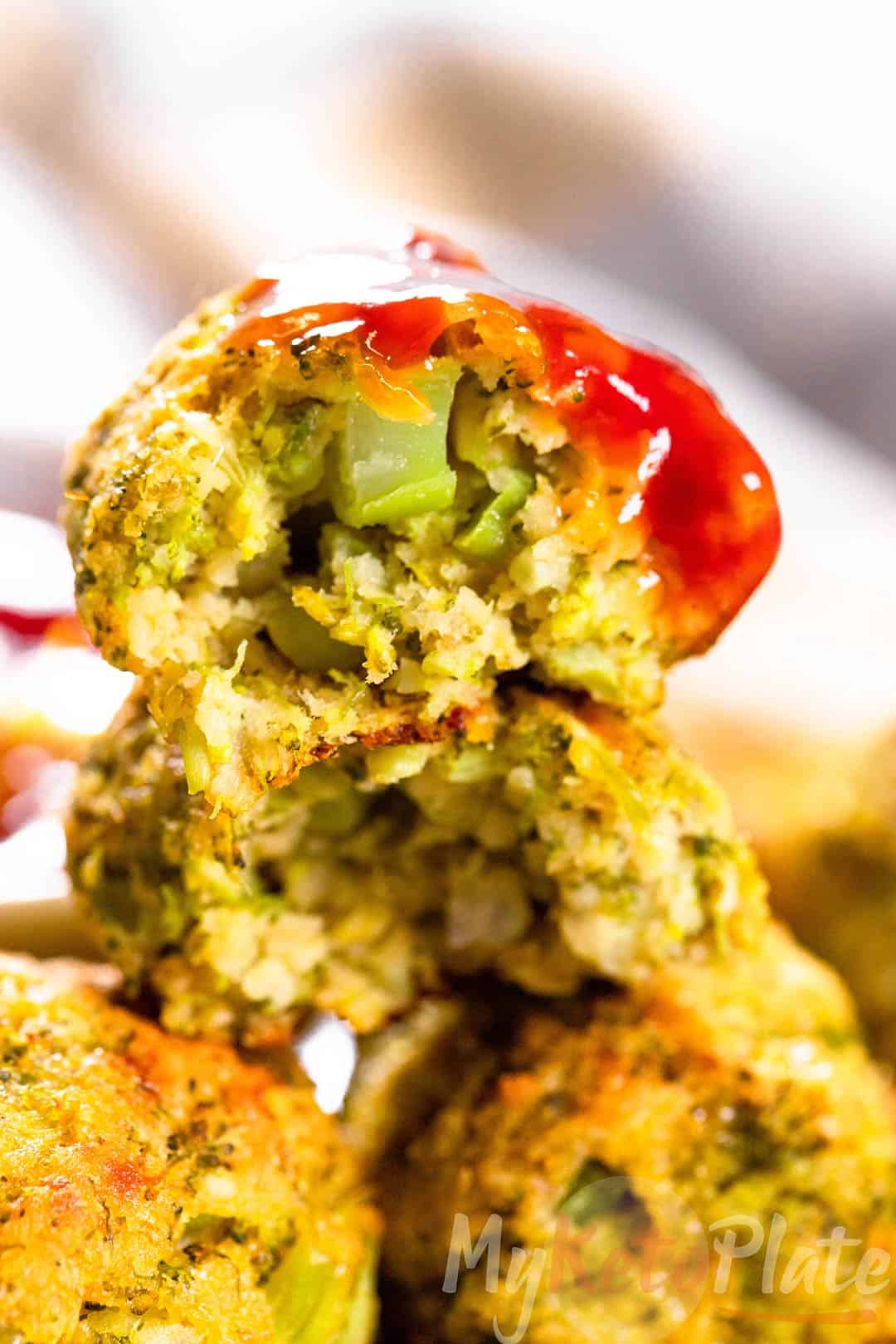 How Can I Store Broccoli Tots?
Fridge: the leftovers can be stored in the refrigerator for up to five days in an airtight container.
Freezer: uncooked broccoli tots are freezer friendly and can be stored for up to 3 months. When ready to bake them frozen for 30 minutes.
Looking For More Snack Recipes? Try these: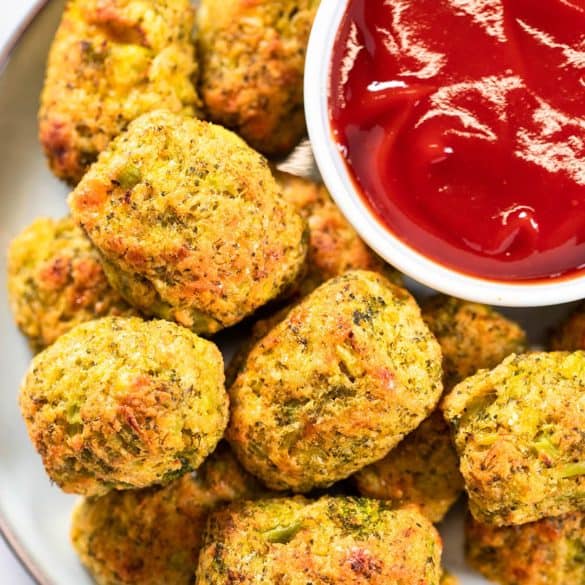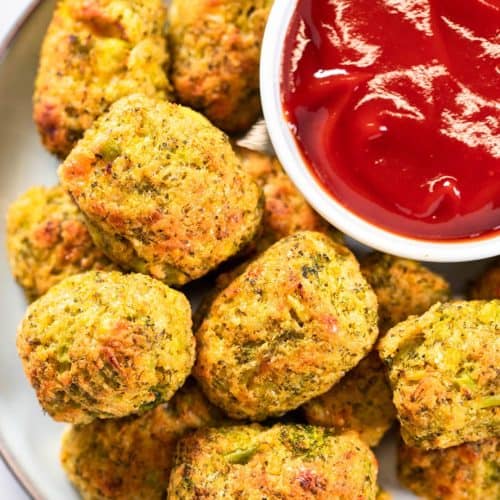 Baked Broccoli Cheddar Tots
---
Description
These baked keto broccoli tots are easy to make, super delicious, and loaded with cheese and broccoli flavor. Enjoy gluten-free broccoli tater tots that everyone loves, including the kids. It's a perfect way to get those daily veggies into your meal plan.
Ingredients
4

cups

riced broccoli

1

large egg

½

cup

cheddar cheese

shredded

½

cup

parmesan cheese

shredded

¼

cup

coconut flour

⅓

cup

yellow onion

finely minced or grated

2

cloves

garlic

minced

½

tsp

salt

¼

tsp

black pepper
Instructions
Preheat the oven to 400°F/200°C and grease a baking sheet with cooking spray or line with parchment paper.

If using fresh broccoli, blanch the broccoli in boiling water for about 5-8 minutes. Allow to cool and finely chop cooked broccoli. If using frozen riced broccoli, cook accordingly and cool for a few minutes.

In a large mixing bowl, add chopped broccoli, egg, cheddar, parmesan, coconut flour, onion, garlic, salt, and pepper. Mix well and allow to rest for 10 minutes in the refrigerator.

Form the tots (about 20) that are about 1.5x.5 inches and place them onto the prepared baking sheet.

Bake for 20-25 minutes or until golden brown. Make sure to flip the broccoli tots halfway through baking time.

Remove from the oven and enjoy with sugar-free ketchup, ranch dressing, or your favorite dipping sauces.
Notes
These broccoli tots are super low in calories, and each one has only 38 calories and 2g of carbs.
Nutrition Facts
Amount per serving.
How do we calculate the nutrition info?
These nutrition facts listed are determined using nutrition information from the USDA Food Database. Our nutrition facts are accurate, but if you are using different products, please make your calculations. Net carb count is calculated by subtracting both fiber and sugar alcohols because they don't raise blood sugar.