This spectacular baked brie recipe is the ultimate party starter. Learn how to make a crowd-pleasing appetizer that's super elegant and easy to make at home.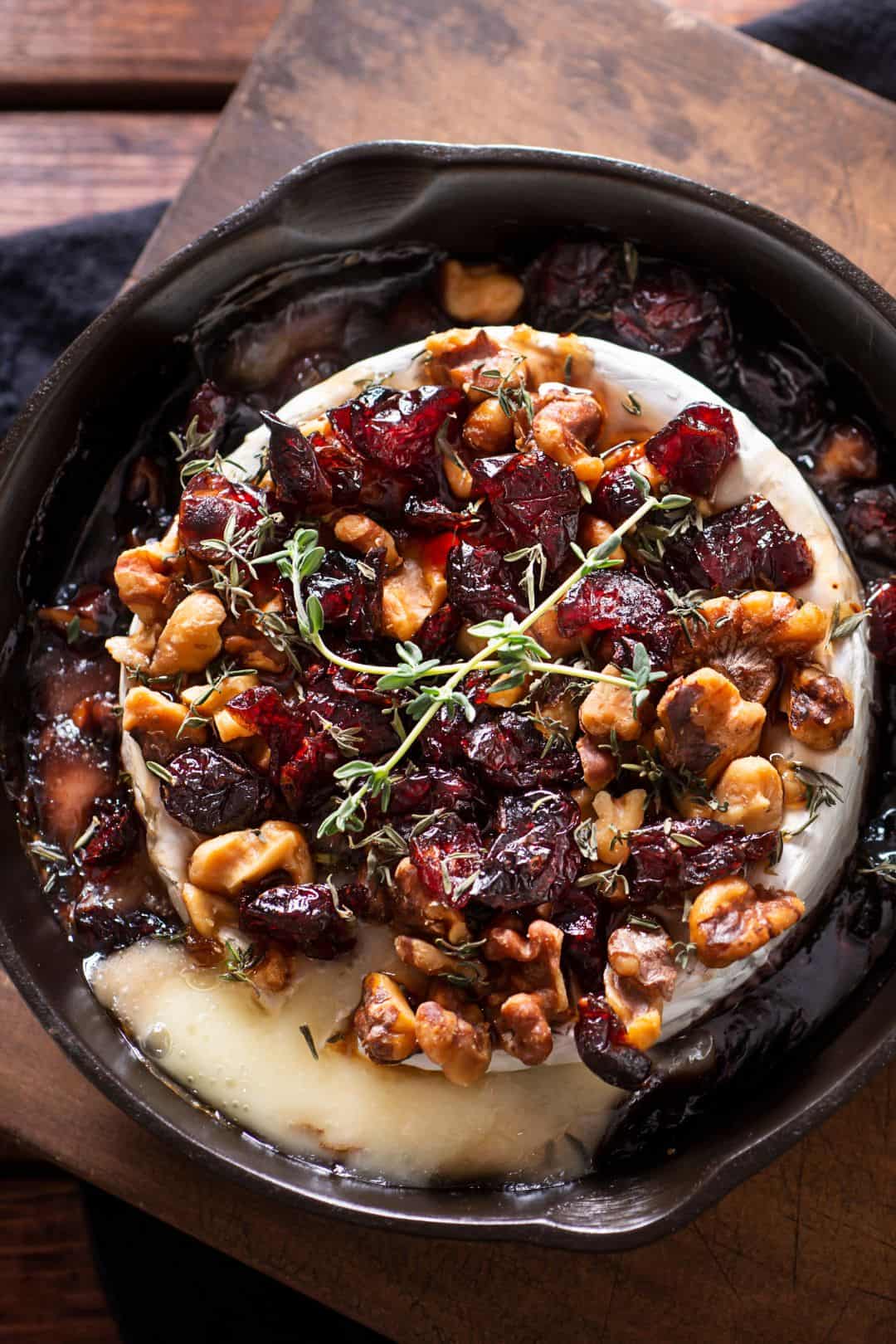 Sweet, gooey, creamy, and crunchy, this easy baked brie recipe is an explosion of flavour and textures. So, whether you are making it for dinner or as a holiday appetizer for a party with your friends, this baked brie recipe will surprise everyone.
If you are a cheese lover, this baked brie recipe with cranberries and pecans is exactly what you need.
With a velvety white rind and a creamy interior, this cheese is the perfect appetizer, along with some toasted slices of bread.
As simple and quick as this baked brie recipe is, it is as filling and delicious as it is. So, learn how to make a quick appetizer that will get you out of trouble even when you suddenly find yourself with unexpected guests at the door!
Why Are You Going To Love This Recipe
Super easy to make in less than 30 minutes
Made from a few easy-to-find ingredients.
Has a soft and gooey texture.
It looks impressive, so it's perfect as an appetizer for a holiday dinner.
Loaded with delicious flavors.
It's a versatile recipe. You can add your favorite toppings.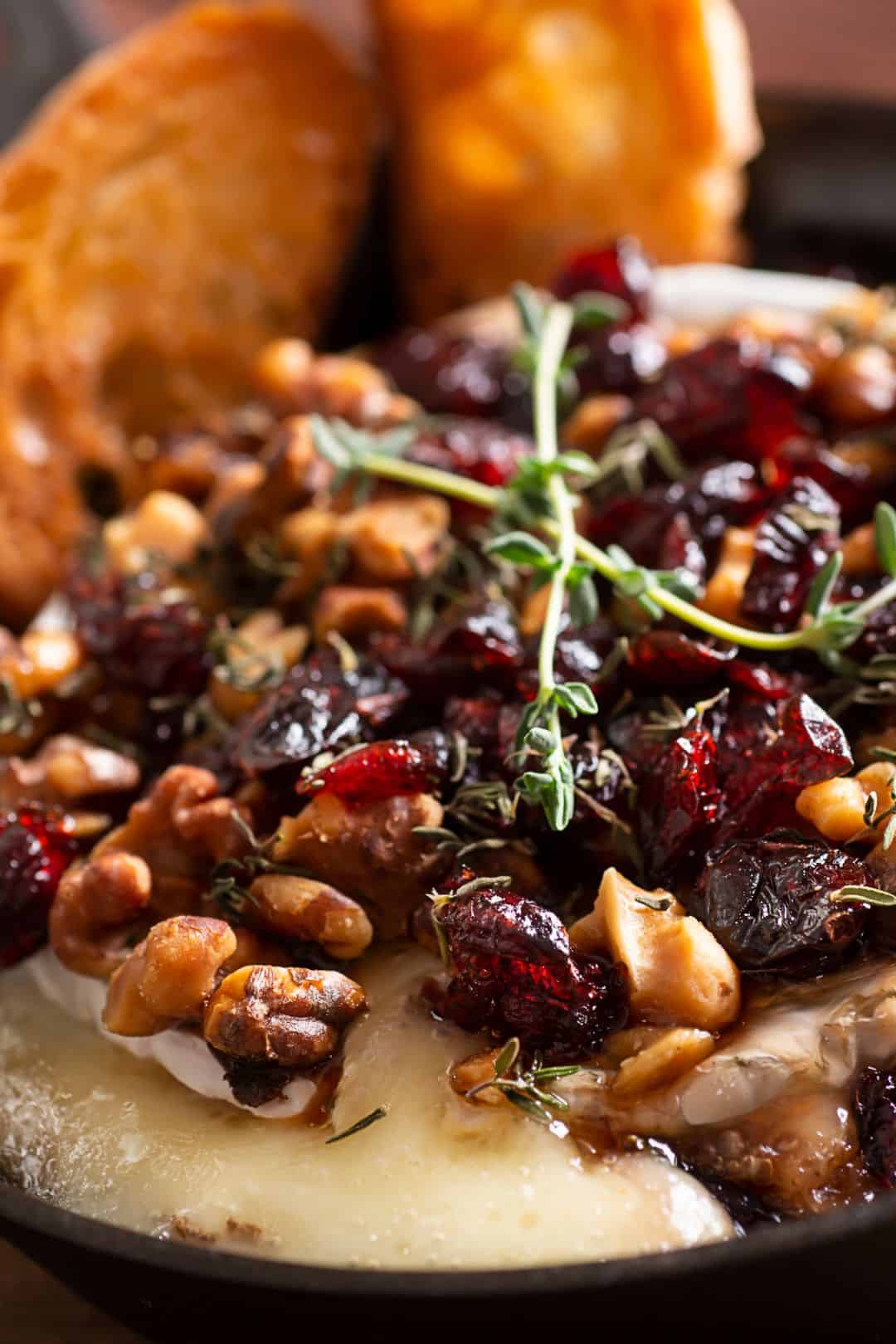 Ingredients For This Baked Brie Recipe
You will need some easy-to-find ingredients to create this delicious baked brie recipe. Here is everything you will need:
Brie Cheese – use cold brie cheese. Room temperature brie will melt too fast in the oven.
Pecans – adds extra flavor and texture. You can also use your favorite nuts, such as walnuts or almonds.
Cranberries – you will need fried cranberries.
Rosemary – you can also use dried rosemary if you can't find a fresh one.
How To Make This Baked Brie Recipe
This appetizer recipe is so easy to make that you will want to make it over and over again. Here is what you need to do:
Start by preheating your oven at 400°F/200°C.
Place the brie cheese in a cast iron skillet, and top it with cranberries, chopped pecans, and rosemary.
Bake in the preheated oven for 15-20 minutes or until it's soft to the touch.
Remove from the oven and enjoy.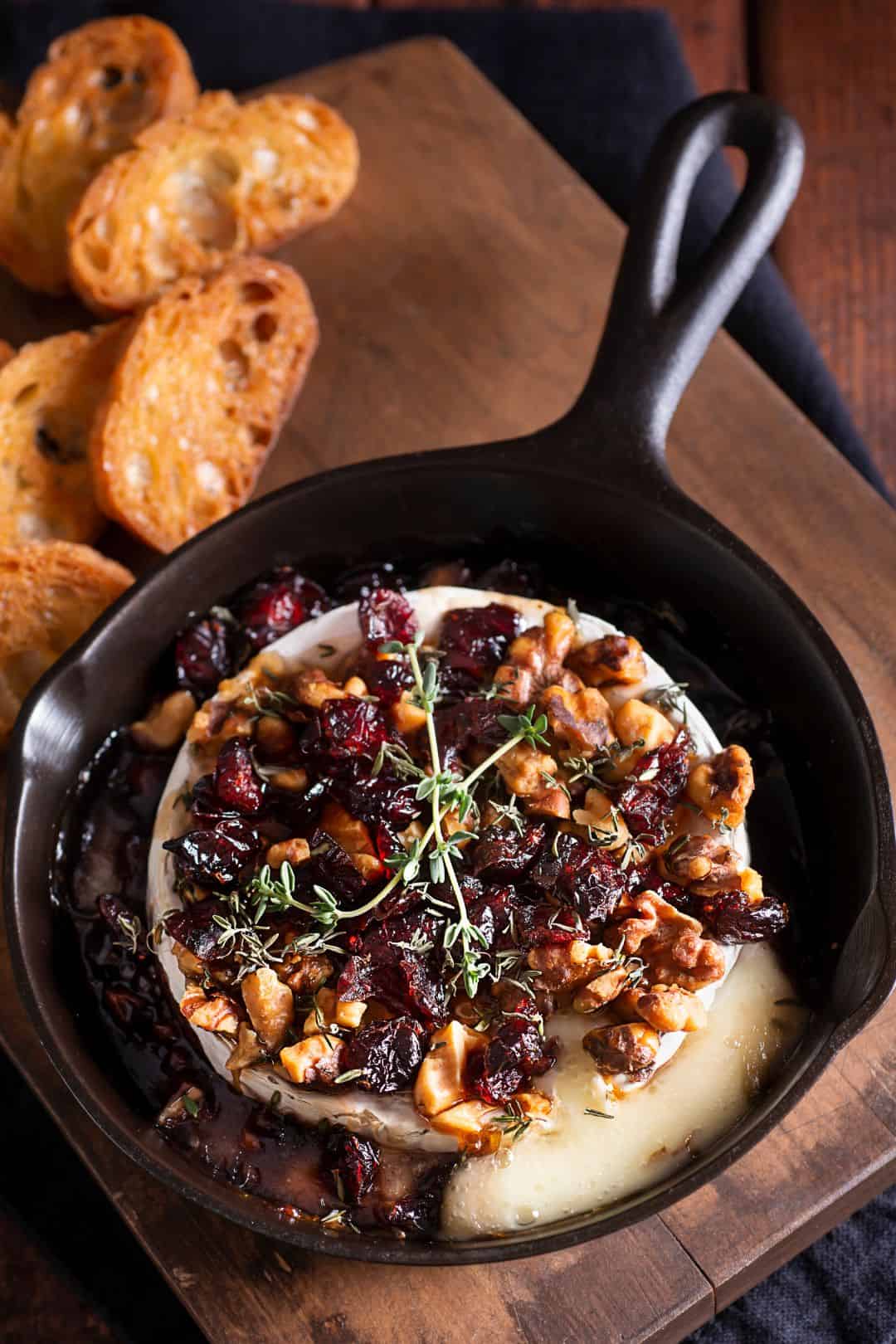 Recipe Variations
The baked brie is completely customizable, so you can replace or include your preferred toppings. Here are some great ideas:
You can add some keto maple syrup
You can also replace the cranberries with raspberries or cranberry sauce.
Storing Ideas
Fridge: If there are any leftovers, allow the baked brie to cool to room temperature, then store it in an airtight container in the fridge for up to 4 days.
Serving Ideas
This Baked Brie it can be served in a variety of ways. Here are some great ideas:
Crackers – serve with some classic crackers or flaxseed crackers.
Wine and Toasted Bread
With smoked meat and raw vegetables.
Frequently Asked Questions
Why My Brie Cheese Is Cracking While Baking?
This may have happened because your brie cheese was too soft. To avoid that, you can place your brie cheese in the freezer for 10 minutes before baking it.
Do I Need To Take The Rind Off The Brie Before Baking?
If you want to end up with a mixture of melted cheese, cranberries, and nuts, you can do it. But I recommended not to since there will be nothing to keep the brie while baking it.
Can I Make This Recipe Ahead Of Time?
This is not a great idea since it will not taste the same.
What Type Of Baking Dish Should I Use For This Recipe?
You can use any oven-safe dish, such as an iron skillet or a ceramic baking dish, to make this baked brie recipe.
Should I Cover The Brie Cheese With Aluminium Foil While Baking It?
No, since it will not stay long in the oven, you won't need to cover it with aluminum foil.
How Long Does Baked Brie Gooey Last?
This baked brie will remain gooey for around 15 minutes.
But you can simply place it in the microwave for 15-second intervals if it begins to harden.
More Easy Appetizer Recipes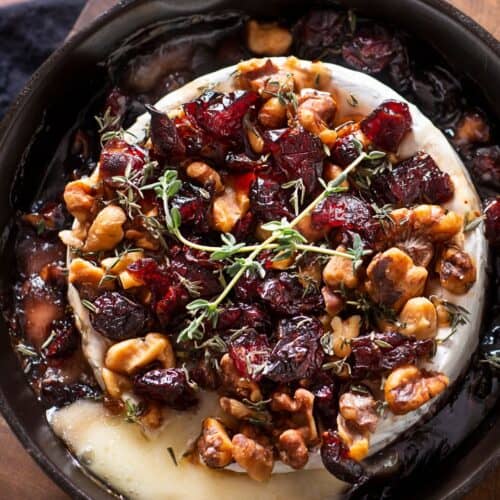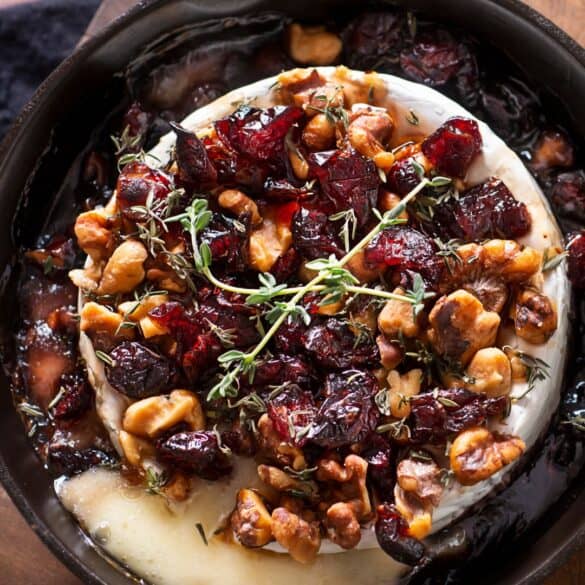 Description
This spectacular baked brie recipe is the ultimate party starter. Learn how to make a crowd-pleasing appetizer that's super elegant and easy to make at home.
Ingredients
1

8 ounce

wheel of Brie cheese

1/2

cup

dried cranberries

finely chopped

¼

cup

chopped pecans

fresh rosemary sprig
Instructions
Preheat the oven to 400F/200C.

Remove the brie cheese from the packaging and place it on a cast iron skillet.

Add the toppings: dried cranberries, chopped pecans, and rosemary sprig.

Bake for 20 minutes or until soft to the touch.
Nutrition Facts
Amount per serving.
How do we calculate the nutrition info?
These nutrition facts listed are determined using nutrition information from the USDA Food Database. Our nutrition facts are accurate, but if you are using different products, please make your calculations. Net carb count is calculated by subtracting both fiber and sugar alcohols because they don't raise blood sugar.