This easy keto chocolate frosting is the best frosting for your favorite low carb cake. Learn how to make sugar-free keto cream cheese frosting that's silky smooth, super creamy, and decadent.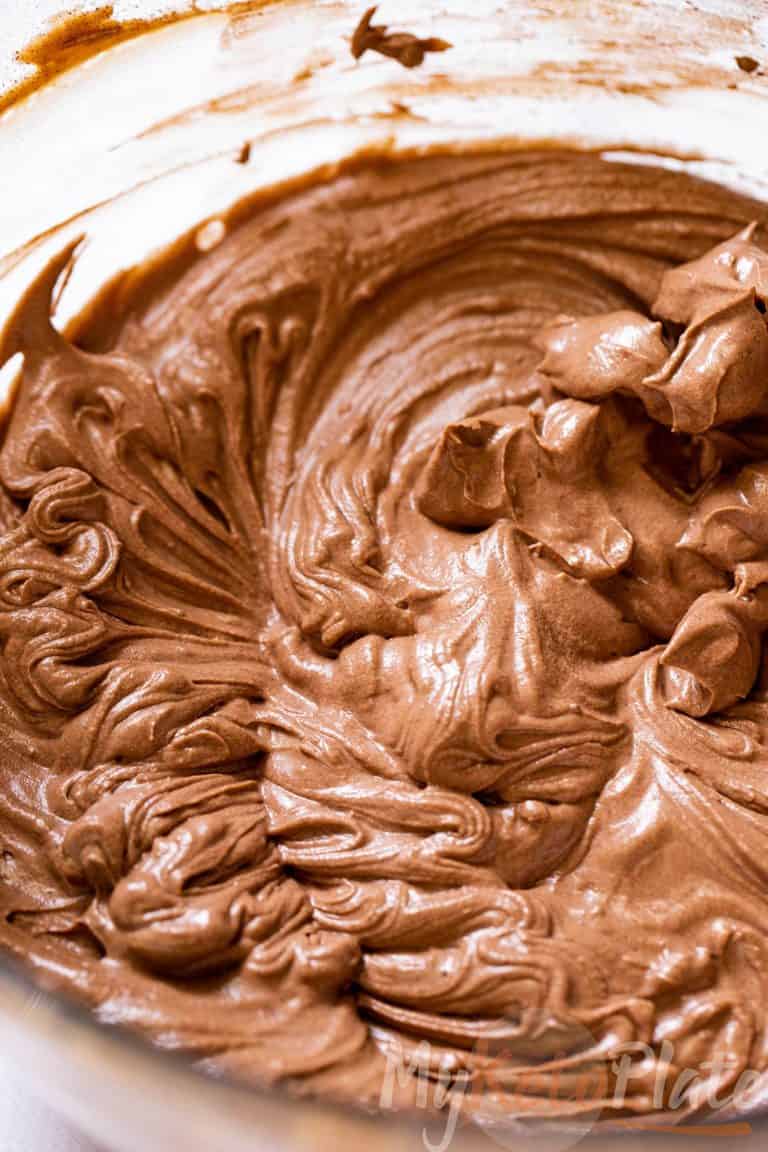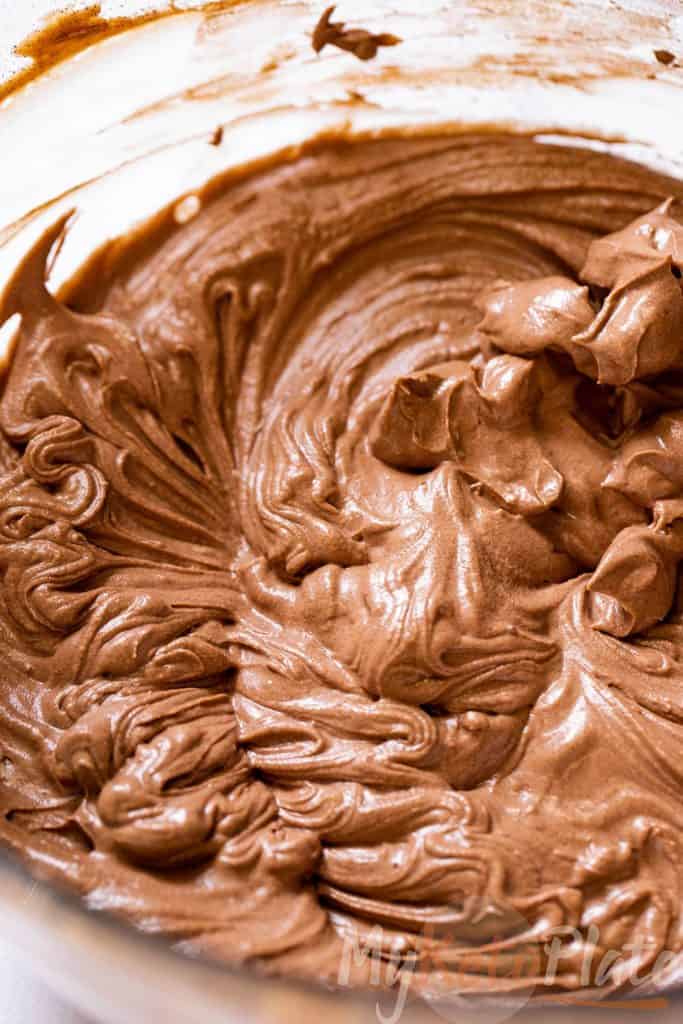 Even though it's a sugar-free chocolate frosting, it holds its shape perfectly, so it's great for piping or spreading over anything.
Keto Chocolate Frosting Recipe
I'm a huge chocolate lover, and I prefer chocolate over any flavor. I make tons of keto chocolate desserts that everyone just loves. With just 6 ingredients and in less than 5 minutes, make a wonderfully low carb frosting that's sweetened with a no-carb sweetener.
Just like this keto cream cheese frosting, my keto chocolate frosting is going to become a staple in your kitchen, and you'll want to top everything from this coconut flour cake, keto chocolate cake, and muffins to keto brownies or cookies.
Learn how to make the best keto frosting in just 5 minutes!
This Keto Chocolate Frosting is:
perfect for piping
easy to make in just 5 minutes
can be stored for up to 10 days
totally indulgent
even better than real cake frosting made with sugar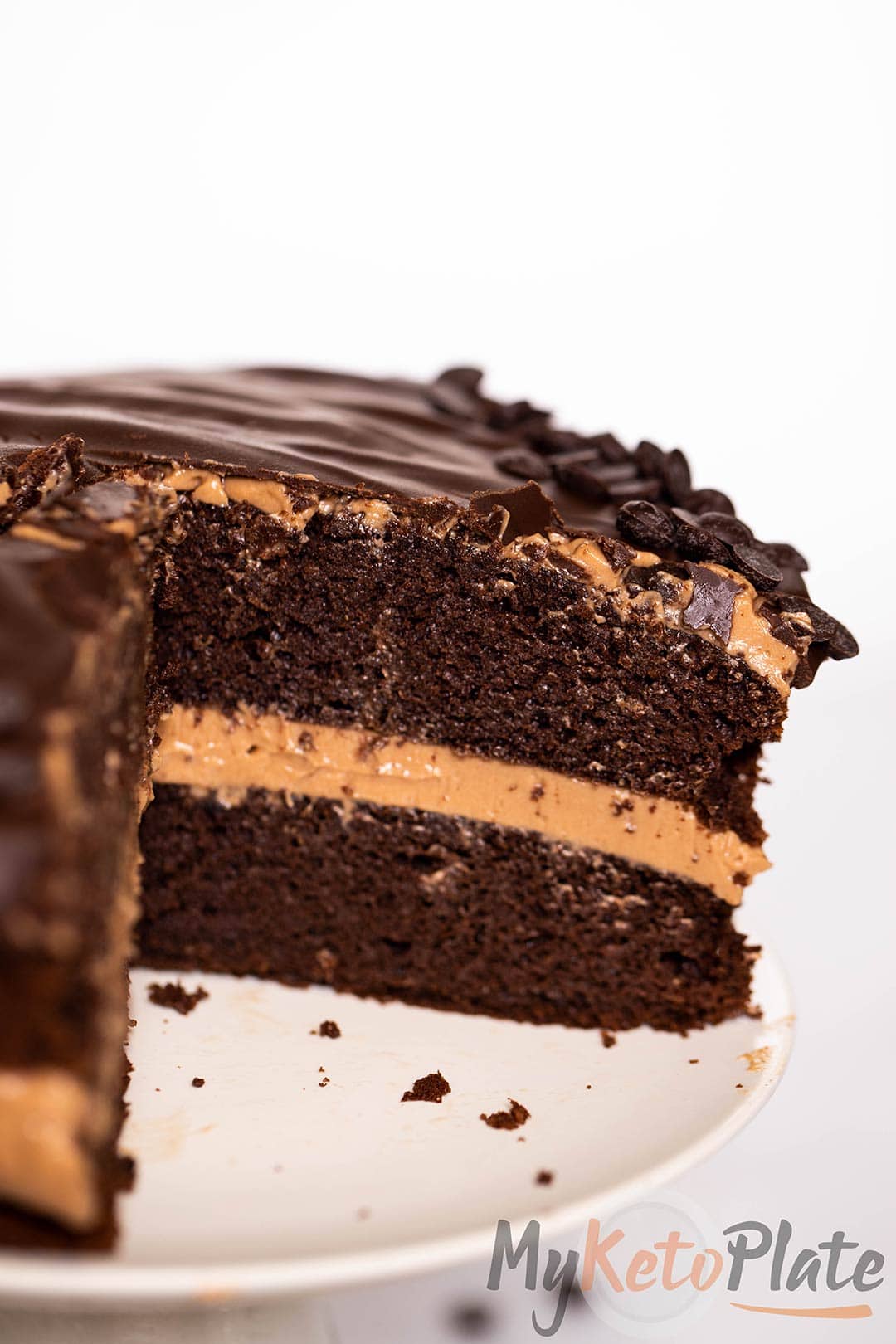 Is Chocolate Frosting Keto?
Sadly, classic frosting or icing recipes are not keto-friendly since they are made with lots of powdered sweeteners. Luckily, we can make keto frosting by simply using a keto powdered sweetener alternative. It's going to taste just like traditional frosting but without the sugar and carbs!
It's unbelievable how quick it is to make this sugar-free frosting and the taste? Perfectly sweet, thick enough, and so decadent. My keto cream cheese frosting recipe is slightly lower in calories than classic keto recipes that use tons of butter.
Keto Frosting Ingredients
This recipe requires only six basic ingredients that you probably already have in your house. I used cocoa powder because I wanted this sugar-free chocolate frosting to whip up nicely and be super thick.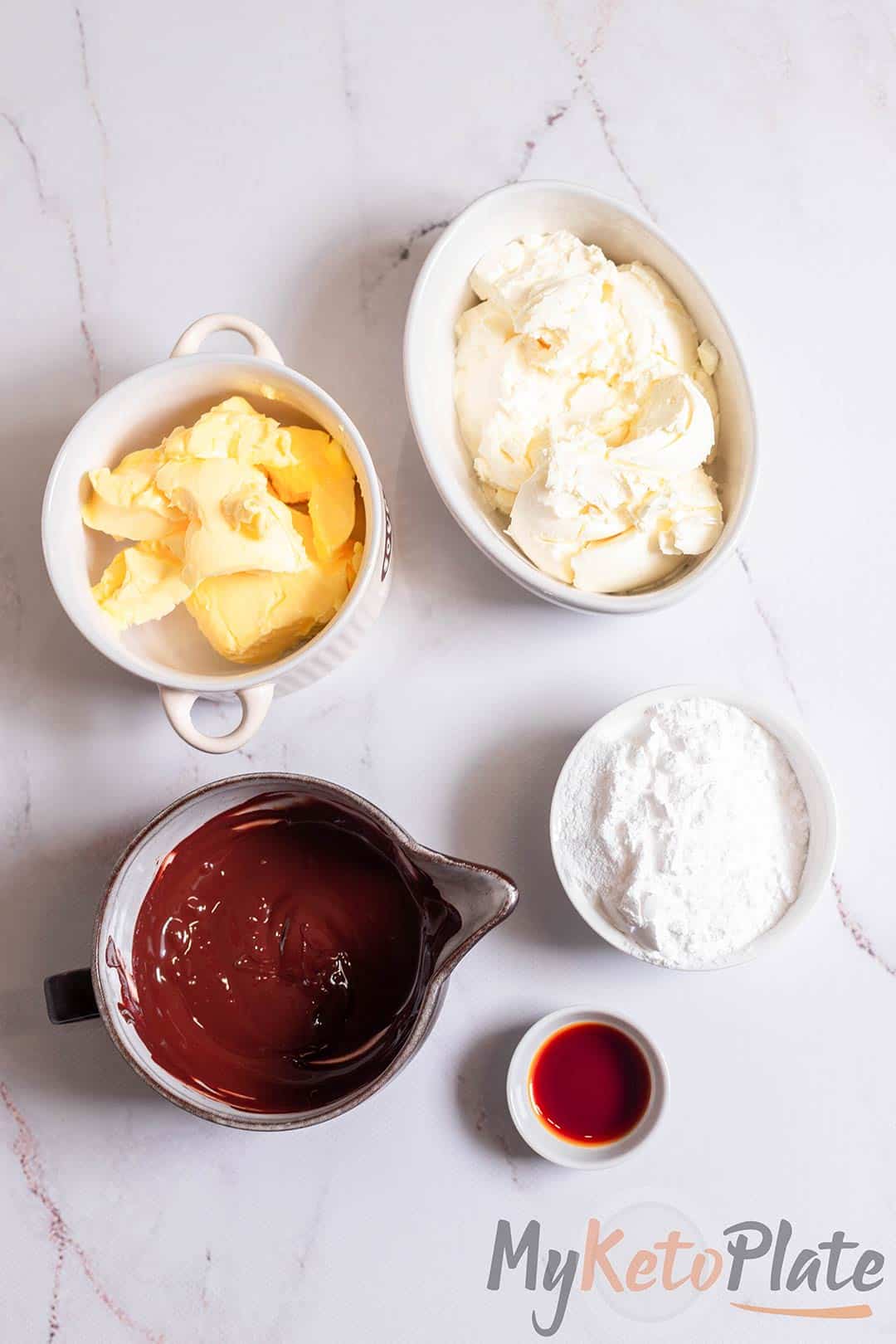 Butter– unsalted butter at room temperature.
Cream cheese– makes this frosting super creamy.
Heavy cream– thins up the frosting and lightens up the final result.
Powdered sweetener– or confectioners sugar replacement. It can also be sifted.
Dark Chocolate– adds an intense chocolate flavor. Use any kind that has over 85% cocoa.
Cocoa powder– use either Dutch Process or regular unsweetened cocoa, but make sure to sift it before to get rid of any clumps.
Vanilla extract– a splash of high-quality vanilla is needed.
How to Make Keto Chocolate Frosting
Keto Frosting is not difficult to make. In fact, once you gathered all the ingredients, get your electric mix ready and beat for a few minutes until all the ingredients are well combined.
I know that usually frosting recipes require beating the butter first, but not my recipe. Here's how to make it:
Make sure all your ingredients are at room temperature and the dark chocolate is melted but not hot.
In a large bowl, add the cream cheese, butter, dark chocolate, cocoa powder, heavy cream, sweetener, and vanilla extract.
Using an electric mixer, beat all the ingredients until the frosting looks smooth, fluffy, and creamy.
Make sure to scrape down the sides to ensure that the frosting is evenly mixed.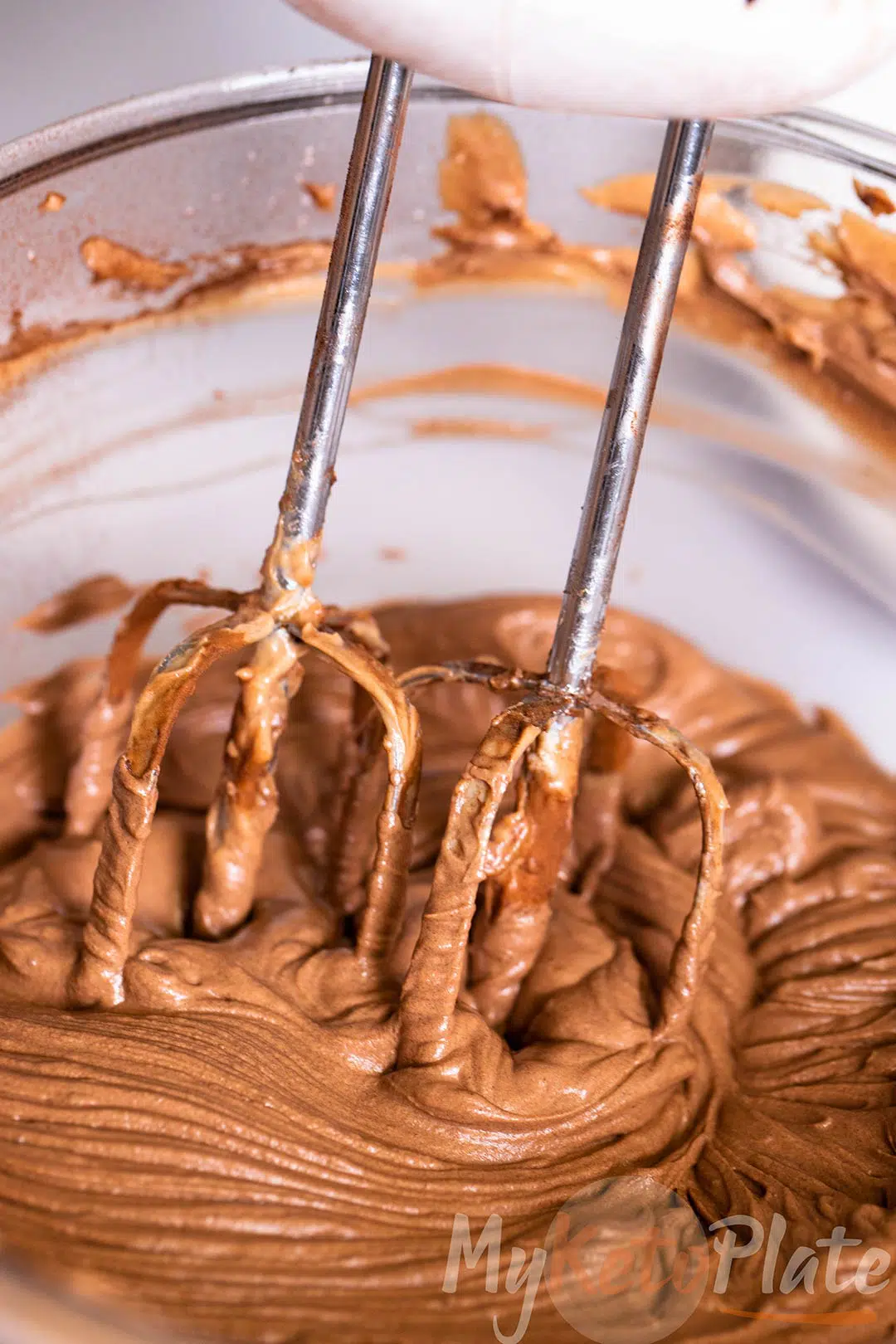 How To Store Sugar-Free Frosting
Store this low-carb frosting in the refrigerator in an air-tight container for up to 10 days. It will harden, but once ready to pipe, allow it to sit on the counter for a few minutes. Stir well and enjoy!
Cam I Freeze Keto Frosting?
Yes, this homemade sugar-free frosting freezes beautifully. Just place the leftover frosting in an airtight container or freezer bag and freeze for up to two months.
When ready to use, just thaw it in the refrigerator overnight. If the texture looks a little clumpy, just beat well for a few seconds.
Tools to Make Extra-Rich Keto Chocolate Frosting:
More Keto Desserts for You to Try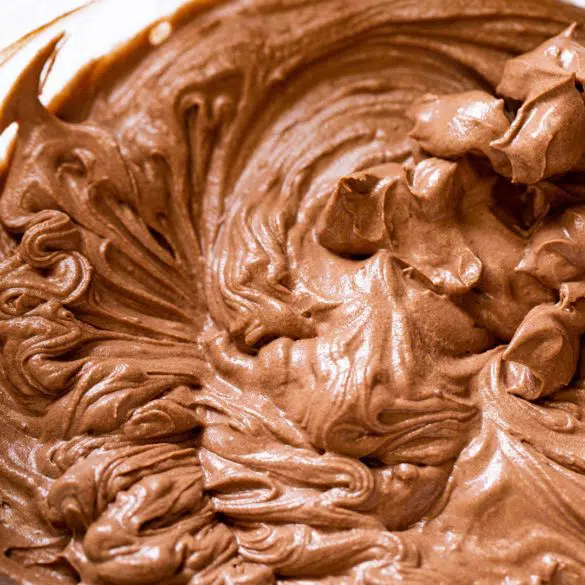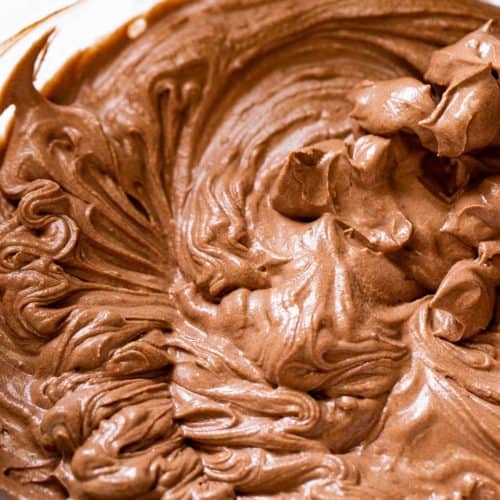 Easy Keto Chocolate Frosting (5 Minute Recipe)
---
Description
This easy keto chocolate frosting is the best frosting for your favorite low carb cake. Learn how to make sugar-free keto chocolate frosting that's silky smooth, super creamy, and decadent.
Instructions
In a large mixing bowl, add the cream cheese, softened butter, heavy cream, powdered sweetener, melted chocolate, cocoa powder, and vanilla extract. Using an electric mixer, beat until fluffy and creamy.
Notes
The serving size is about 2 tablespoons, but this recipe makes enough to frost a 9-inch keto cake or 20 keto muffins.
Nutrition Facts
Amount per serving.
How do we calculate the nutrition info?
These nutrition facts listed are determined using nutrition information from the USDA Food Database. Our nutrition facts are accurate, but if you are using different products, please make your calculations. Net carb count is calculated by subtracting both fiber and sugar alcohols because they don't raise blood sugar.