This sugar-free frozen yogurt is super fresh and creamy and needs no ice cream maker. Learn how to make the best keto frozen yogurt with just 3 ingredients. Enjoy homemade frozen yogurt as a healthy dessert that's also low in calories.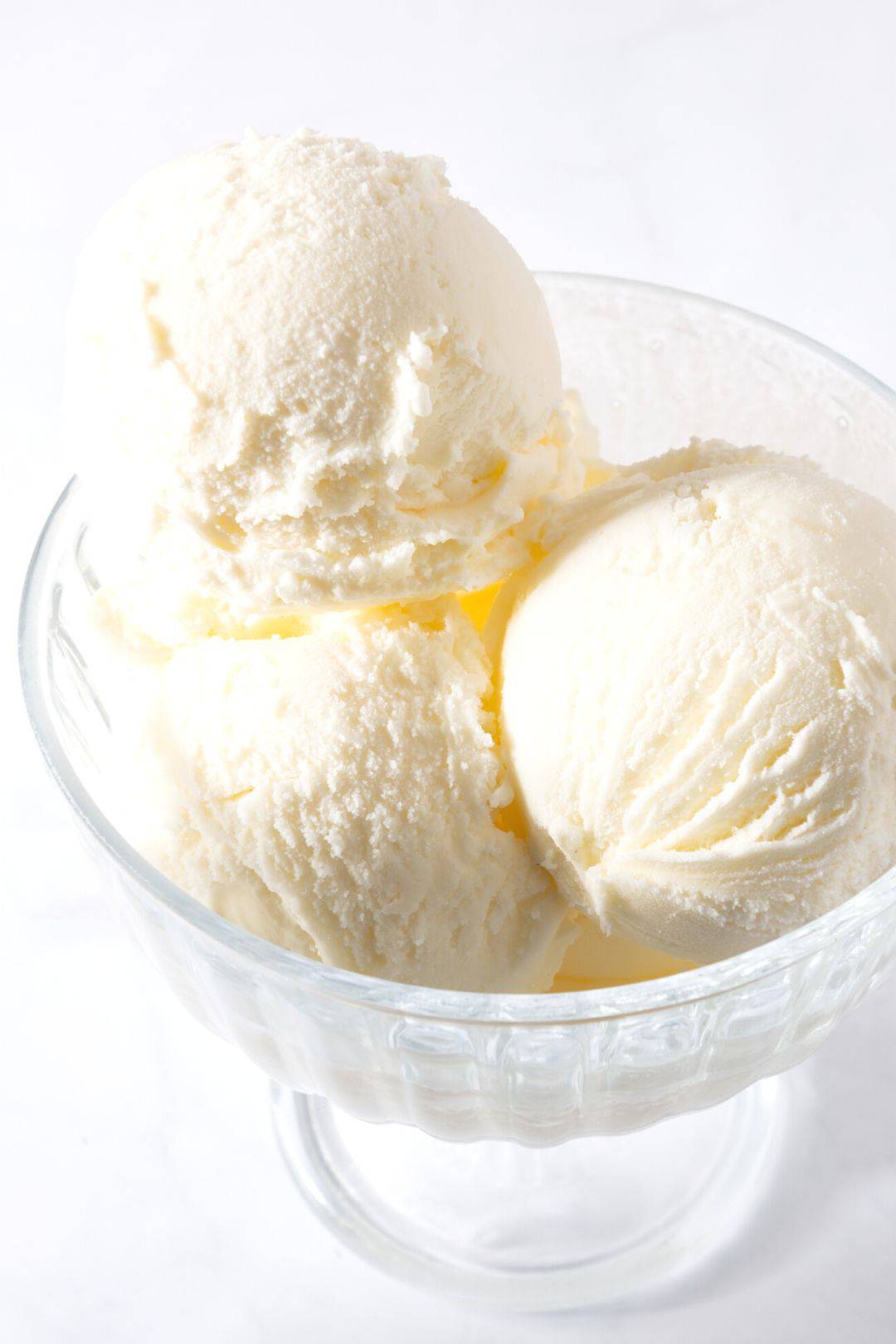 What's better than a refreshing frozen yogurt that has no sugar added and fewer calories?
The weather is getting crazy hot, and I'm looking for the best desserts to help me stay cool. While I love my keto strawberry ice cream, this keto frozen yogurt is slightly tart but super creamy and incredibly easy to make.
In just 5 minutes and with just 3 ingredients, make this homemade frozen yogurt that is healthy and nutritious, and it will be to your liking, especially when you have all the ingredients.
Why Are You Going To Love This Greek Frozen Yogurt
Highly customizable to suit your preferences
A breeze to prepare with a mere 3 ingredients
Naturally low in carbs and calories, ideal for the health-conscious
Just 3 grams of net carbs per serving, making it an excellent guilt-free treat
No ice cream maker required, making it even more convenient to prepare.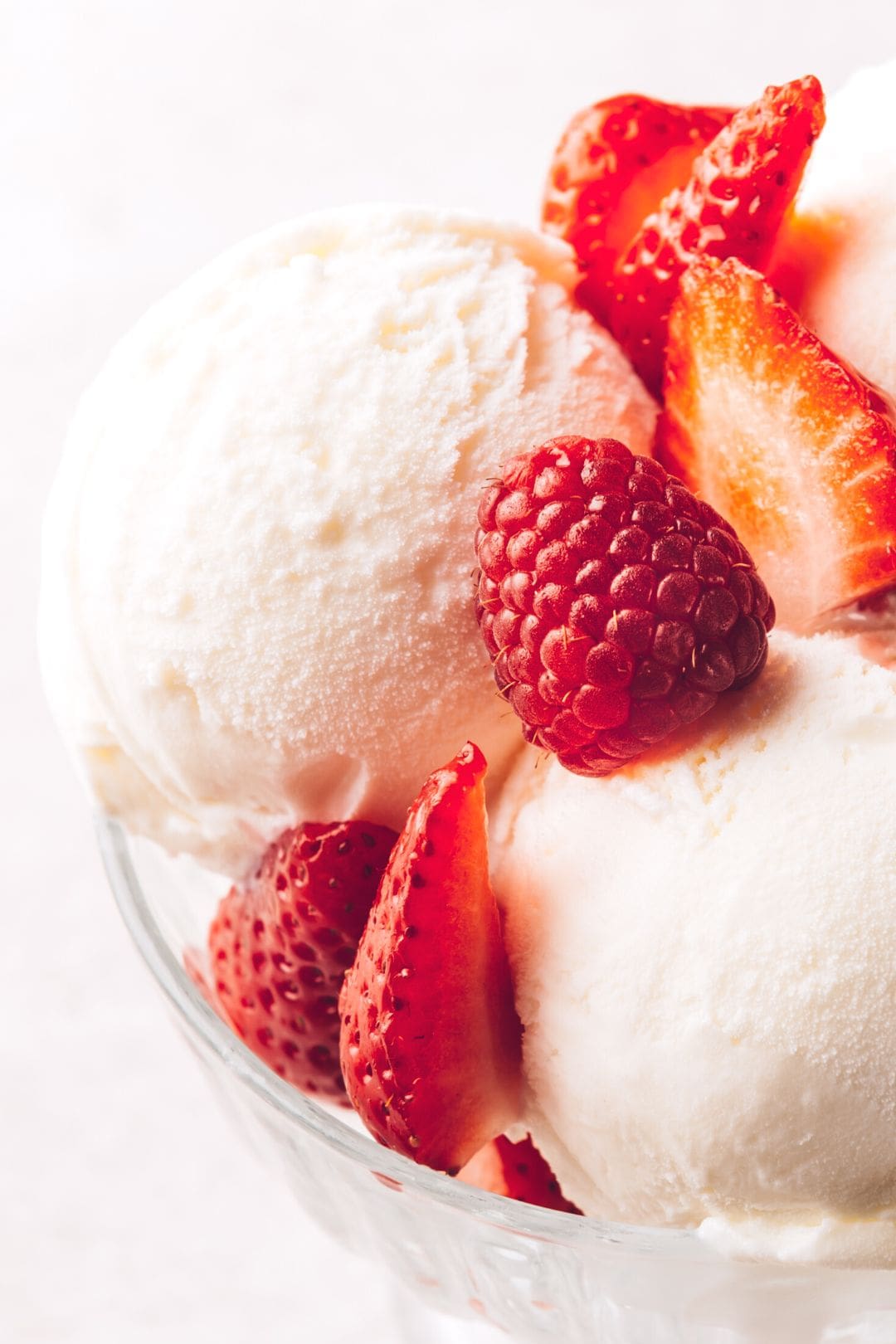 Is Frozen Yogurt Keto-Friendly?
Unfortunately, regular frozen yogurt is not suitable for a keto diet as it typically contains added sugar, which contributes to high total carbohydrate content. However, it is worth noting that frozen yogurt is a protein-rich alternative that may be a better choice for individuals looking to maintain a healthy lifestyle, albeit not necessarily for those following a strict keto diet.
Fortunately, you can easily prepare keto-friendly frozen yogurt in the comfort of your home using just three basic ingredients. By opting for natural, low-carb sweeteners, you can create a delectable and healthy dessert that won't compromise your dietary goals.
Frozen Yogurt Recipe Ingredients
This recipe requires no heavy cream, eggs, or sugar, but it's super smooth and creamy. You won't believe it's sugar-free. Here's everything you'll need:
Yogurt – I used full-fat Greek yogurt, but you can also use nonfat. You can also use sour cream instead.
Sweetener – make sure you use powdered one to obtain a perfect creamy texture. My favorite is allulose or monk fruit because they don't have a cooling aftertaste. Don't replace it with liquid sweetener because the texture will be affected.
Vanilla Extract – add a great flavor; you can replace it with your favorite extracts such as mint or orange.
How To Make Keto Frozen Yogurt
I love how easy it is to make this frozen yogurt. In fact, this recipe is so simple to make that I choose to prepare it in advance and store it in the freezer. So here is everything you have to do:
Start by combining all of the ingredients in a large bowl, along with any optional add-ins. Whisk well to combine.
Transfer the mixture to a glass baking dish, cover with cling wrap and freeze for 30 minutes. Using a rubber spatula, stir the slightly frozen yogurt and smooth the top again. Repeat this process every 30 minutes at least 4 times.
Ice cream maker instructions: Transfer the mixture to your ice cream maker. To achieve your desired consistency, mix for 35 to 40 minutes. Bring the ice cream maker to the right temperature, it could take some time, so you have to be patient.
Freeze the mixture obtained for about two hours, then enjoy!
Enjoy this keto frozen yogurt that's similar to a low carb ice cream minus the carbs!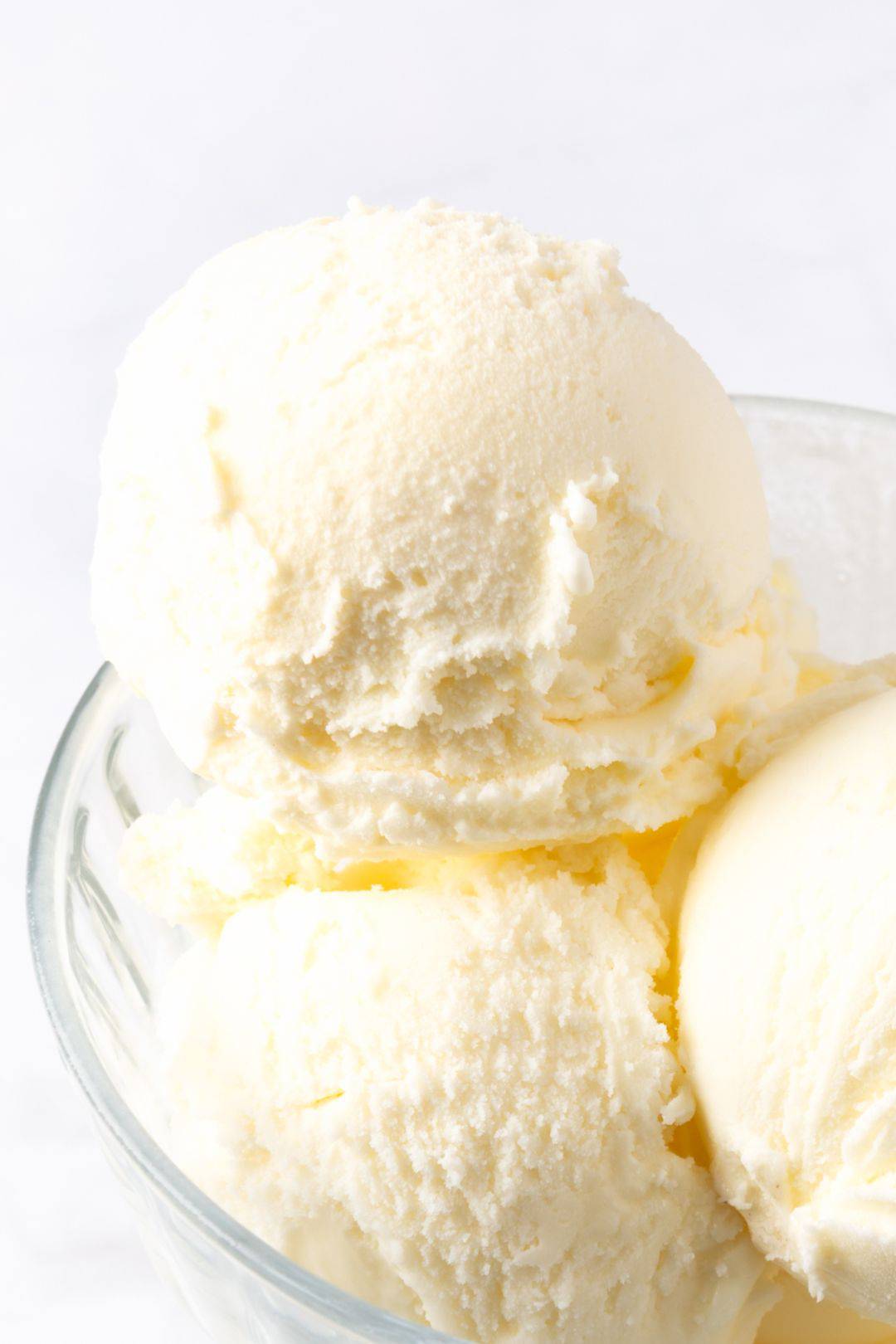 Tips For The Best Low Carb Frozen Yogurt
If you're not on a keto diet, use honey or coconut sugar instead of sweetener.
You can also use sugar-free flavored Greek yogurt.
Blend in your favorite low carb berries such as blackberries, blueberries, or raspberries.
Recipe Variations
Another great thing about this recipe is that you can make different flavors according to your tastes. Here are some great ideas:
Add your favorite berries such as blueberries, raspberries, or even strawberries.
You can swirl some keto salted caramel.
Add some chopped pecans to the mixture.
Add some cocoa powder for a great chocolate flavor.
Different Flavor Options
Sure, here are some flavor variations you can try for your low-carb frozen yogurt:
Strawberry: Add 1/4 fresh or frozen strawberries and blend until smooth.
Blueberry: Blend 1/4 cup of fresh or frozen blueberries for a sweet and tangy treat.
Chocolate: Mix 1-2 tablespoons cocoa powder for a rich and indulgent chocolate flavor.
Coconut: Mix some coconut cream and shredded coconut for a tropical and refreshing taste.
Coffee: Mix 1 teaspoon of espresso powder for an energizing flavor.
Peanut butter: Blend 2 tablespoons of peanut butter for a creamy and nutty flavor.
Storing Ideas
Freezer: Store homemade frozen yogurt in the freezer for up to 3 months.
Serve: Remove the frozen yogurt from the freezer 10-15 minutes before serving so it scoops easily.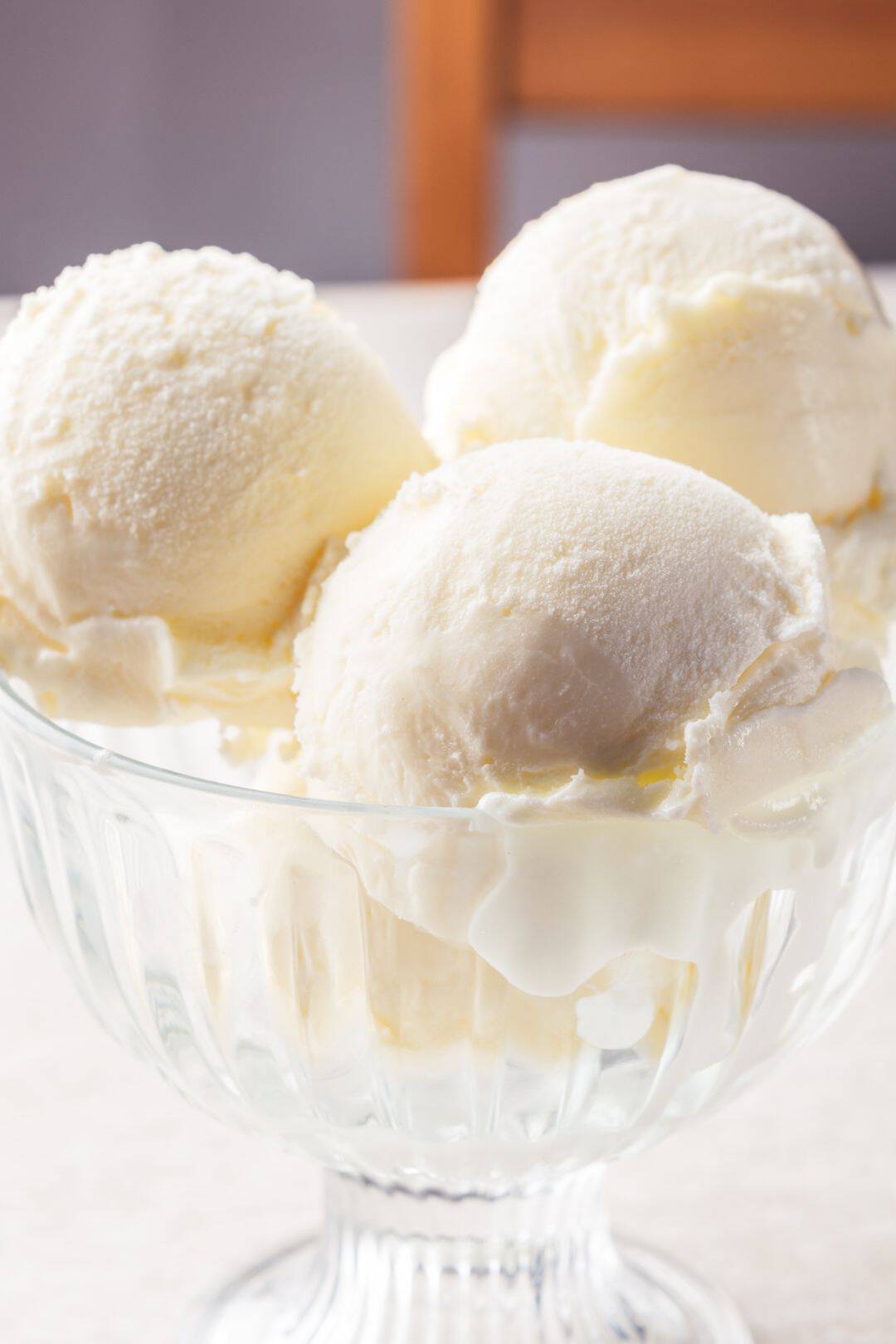 Can I Make This Recipe Without An Ice Cream Maker?
Sure, you can make this frozen yogurt recipe using a blender. First, blend everything in a high-speed mixer until the mixture is completely smooth. Then, transfer the mixture into airtight containers, and freeze, stirring every 30 minutes. Once solid, remove the freezer and add to the blender again. Serve right away after blending to the desired consistency.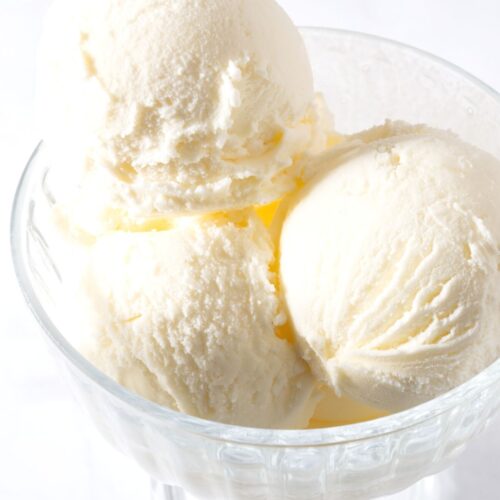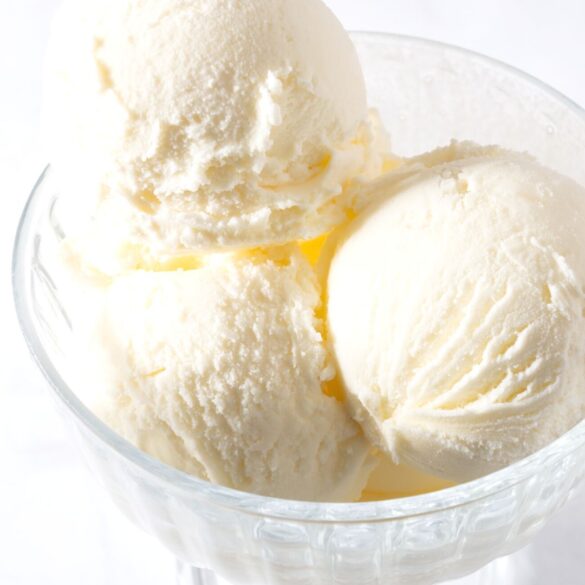 Sugar Free Frozen Yogurt Recipe
---
Description
This sugar-free frozen yogurt is super fresh and creamy and needs no ice cream maker. Learn how to make the best keto frozen yogurt with just 3 ingredients. Enjoy homemade frozen yogurt as a healthy dessert that's also low in calories.
Instructions
In a large mixing bowl, combine together the yogurt, sweetener, and vanilla extract.

Transfer the mixture to a freezer-safe container and cover with cling wrap. Freeze for 30 minutes.

Remove the slightly frozen yogurt from the freezer and stir to combine using a rubber spatula. Return to the freezer and repeat this process every 30 minutes at least 4 times.

Remove from the freezer 10-15 minutes before serving. Enjoy!
Nutrition Facts
Amount per serving.
How do we calculate the nutrition info?
These nutrition facts listed are determined using nutrition information from the USDA Food Database. Our nutrition facts are accurate, but if you are using different products, please make your calculations. Net carb count is calculated by subtracting both fiber and sugar alcohols because they don't raise blood sugar.