Learn how to prepare a delicious homemade taco seasoning that is quick to make and loaded with many flavors. So make this taco seasoning and use it for many recipes like burritos, taco salads, taco soup, and more.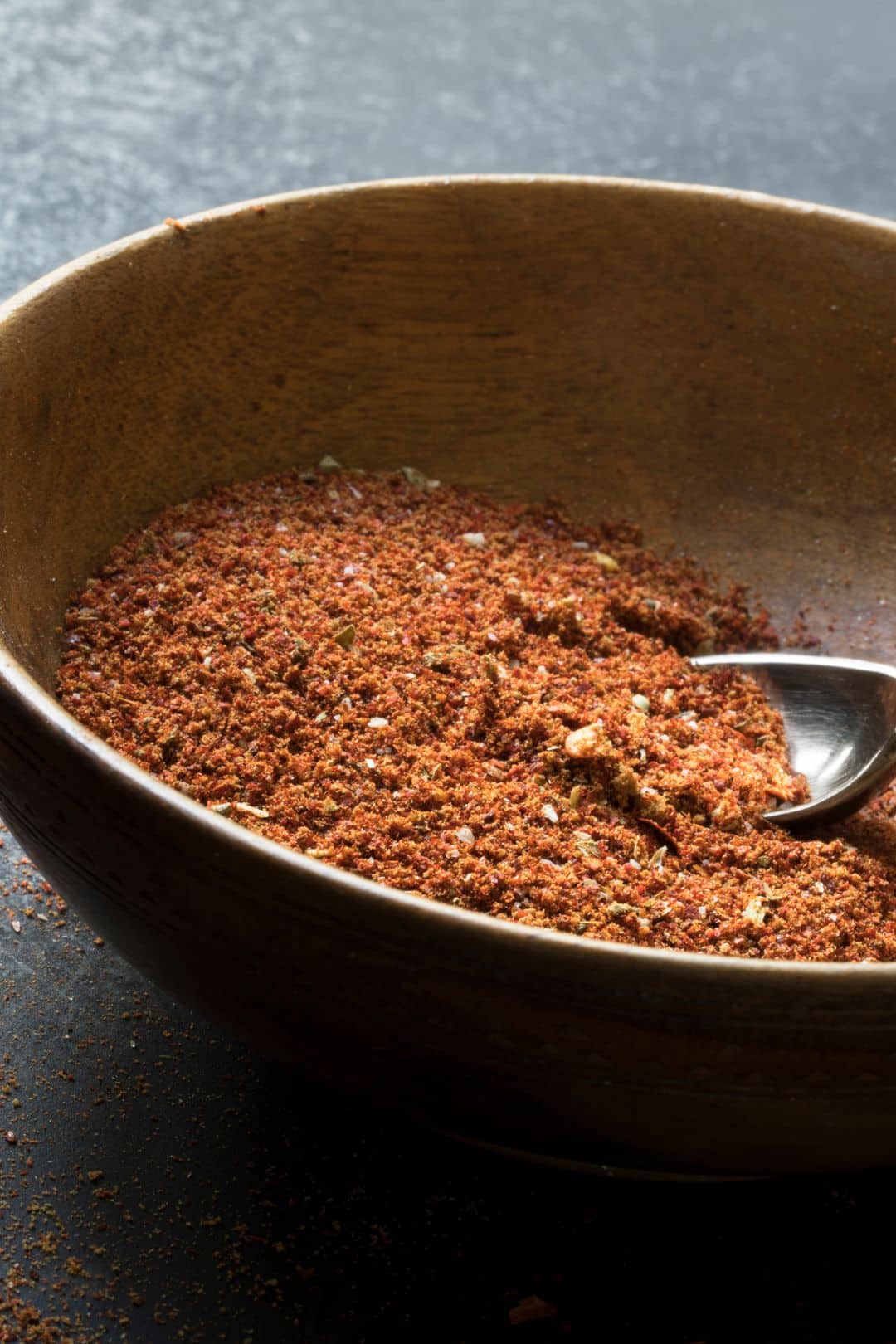 Mexican cuisine is one of the 10-15 most important cuisines globally. The richness of ingredients, the many cultural influences suffered throughout history, and the diversity of regional cuisines give it an interesting character.
Store-bought spices taste great but can also be loaded with additives and flavors that aren't so good for our health, so nothing compares to homemade seasonings.
The best part is that this homemade taco seasoning only lasts a few minutes, and you probably have all the ingredients you need!
I like using this seasoning for many dishes, such as soups, casseroles, and steaks.
Is Taco Seasoning Keto-Friendly?
If we talk about those mixes we find in stores, I will sadly announce that they are not as healthy as we think. Although we are talking about a simple mix of ingredients, those jars in stores contain other ingredients like sugar and cornstarch that aren't very good for keto.
So if you were wondering why you should make this mixture at home when you can buy it from the store, I just gave you a pretty important reason.
Why Are You Going To Love This Recipe
Contain only healthy ingredients.
It's incredibly easy to make it.
You may adjust the seasoning to your preference by adding extra spice.
You know exactly what it contains.
You can create a large batch of it and store it for seven months.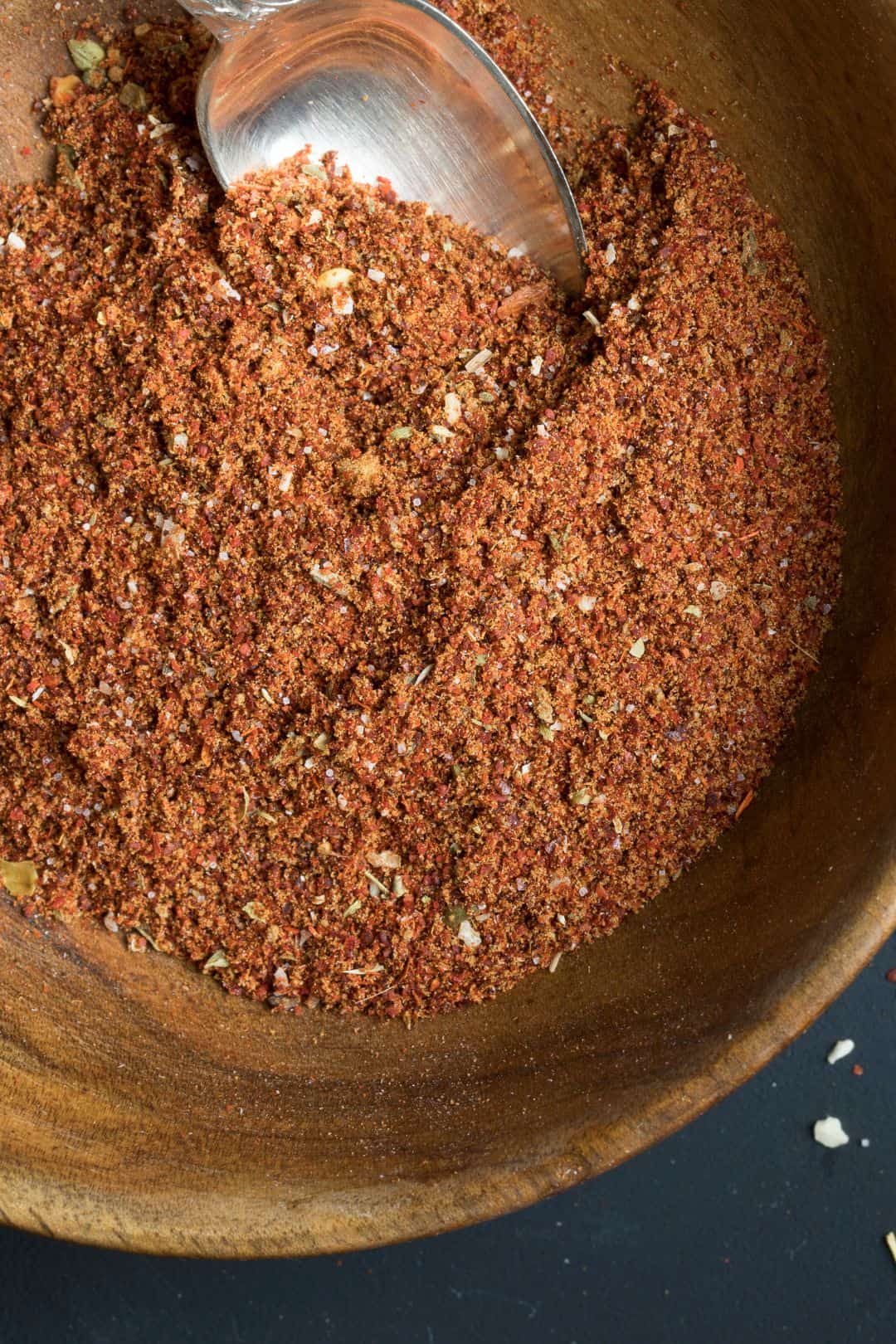 Ingredients For These Homemade Taco Seasoning
Here are all the ingredients that you will need to create this delicious homemade taco seasoning:
Chili Powder – It adds some spicy to the mixture. Cayenne pepper can also be used.
Ground Cumin – The key ingredient to give the seasoning a lovely fragrant flavor.
Garlic Powder – this is one of my favorite seasonings, but make sure that it is not a salty one. Otherwise, you will have to eliminate the salt.
Onion Powder – you can also use dried onion flakes.
Dried Oregano – Coriander and dried cilantro can be used instead of oregano.
Paprika – The paprika used is regular paprika. Use smoked paprika for a smoky taste.
Salt – Only a small quantity of salt is added to the mixture since, depending on the recipe, you would most likely add more salt.
Pepper – you can skip it if you don't want a spicy mix.
How To Make This Delicious Taco Seasoning
This recipe is so easy to make that it will cause you to give up on that bought mix. Here is all you have to do:
Measure all ingredients carefully.
Add them to a bowl, and mix with a spoon.
Put them in a tightly closed container, label them, and that's it.
This is one of the easiest recipes you will find on my blog, right?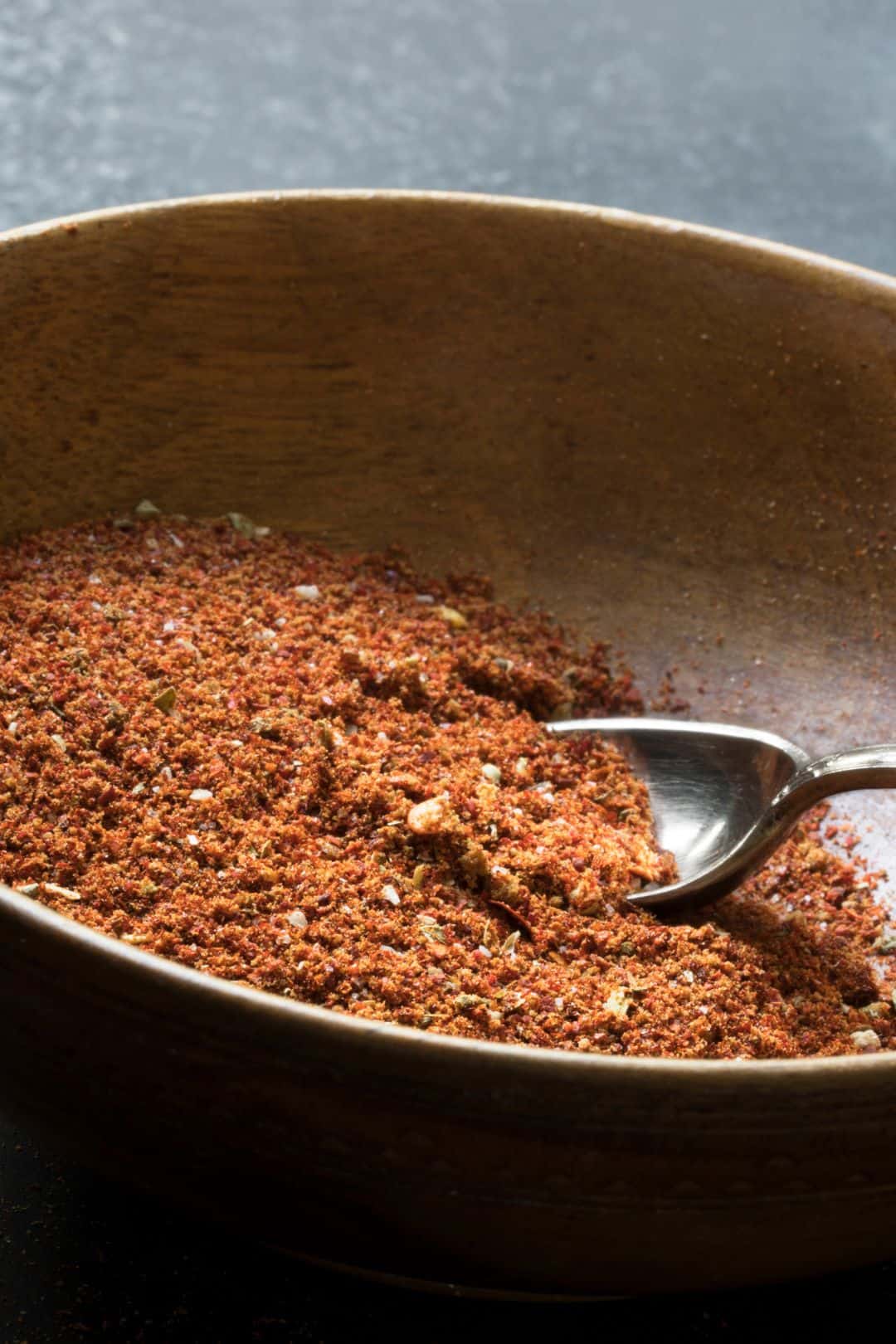 Tips For Making The Best Homemade Taco Seasoning
If it's properly stored, it will last several months.
Double or triple the recipe if you plan to make tacos, fajitas, and other keto-friendly Mexican dishes.
Tightly pack the taco seasoning. Spices lose their value as they are exposed to air. Plastic zip-top bags work nicely if you don't have any airtight containers.
You can add more of your favorite spice to your taste.
Storing Ideas
This taco seasoning can be stored in a sealed container for up to seven months.
Frequently Asked Questions
How To Use This Delicious Homemade Taco Seasoning?
This recipe is great for many dishes like
Can I Use Other Types Of Spices?
Sure, if there are any ingredients you dislike using in this recipe, you can replace them with others.
What Is Taco Seasoning?
It's a bunch of spices typically used in Mexican recipes, like tacos, burritos, enchiladas, and so much more. And you will be surprised to find out that you already have in the kitchen most of the ingredients that make up this delicious mix.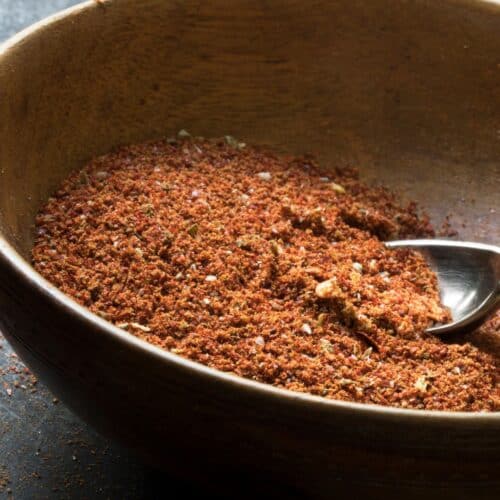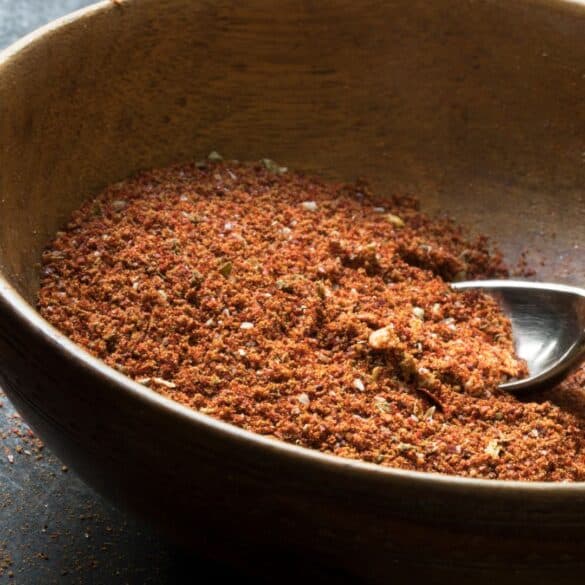 Description
Learn how to prepare a delicious homemade taco seasoning that is quick to make and loaded with many flavors. So make this taco seasoning and use it for many recipes like burritos, taco salads, taco soup, and more.
Ingredients
1

tbsp

chili powder*

1

tsp

ground cumin

1

tsp

garlic powder

1

tsp

onion powder

1/2

tsp

dried oregano

1

tsp

paprika

1/4

tsp

fine sea salt

1/4

tsp

black pepper
Instructions
Add all of the ingredients to a bowl and stir until evenly combined.

Transfer the mixture to a jar and store it in a dark, cold place.
Nutrition Facts
Amount per serving.
How do we calculate the nutrition info?
These nutrition facts listed are determined using nutrition information from the USDA Food Database. Our nutrition facts are accurate, but if you are using different products, please make your calculations. Net carb count is calculated by subtracting both fiber and sugar alcohols because they don't raise blood sugar.