This homemade cajun seasoning is simple to create and can season just about anything. It provides an amazing taste to your dishes and takes only 5 minutes to prepare.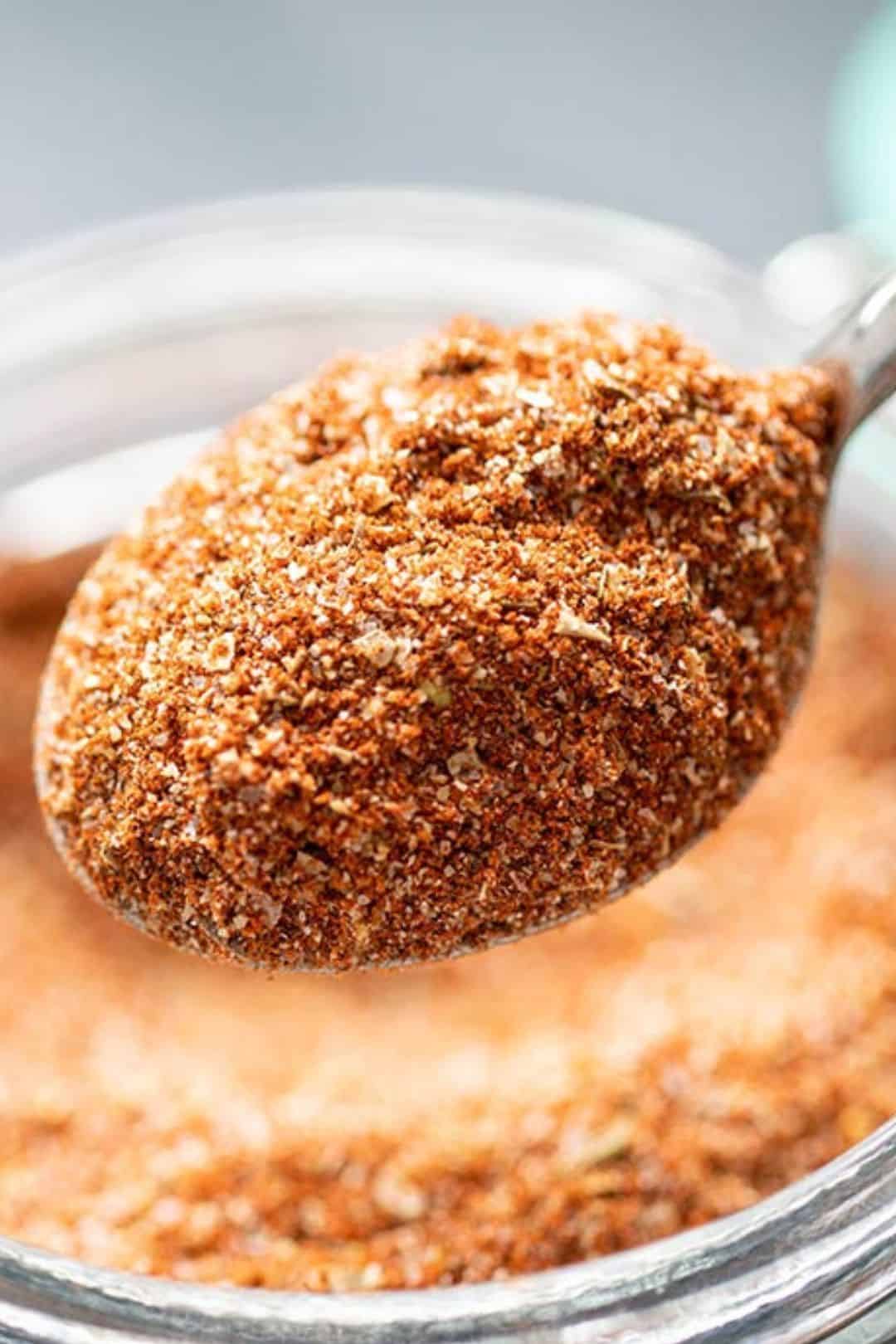 I prefer to prepare my seasonings at home since I can customize the taste combination to my preferences without worrying about fillers or hidden components found in store-bought seasonings.
You'll never go back to store-bought spice mixes once you see how much taste these homemade spice blends provide and how simple they are to prepare!
Is Cajun Seasoning Keto-Friendly?
Sure it is!
Cajun Seasoning is keto-friendly, with 0 net carbohydrates per serving. However, Cajun seasoning from the store is frequently higher in carbs and may contain hidden sugars, so make sure you read the labels from the store-bought jars.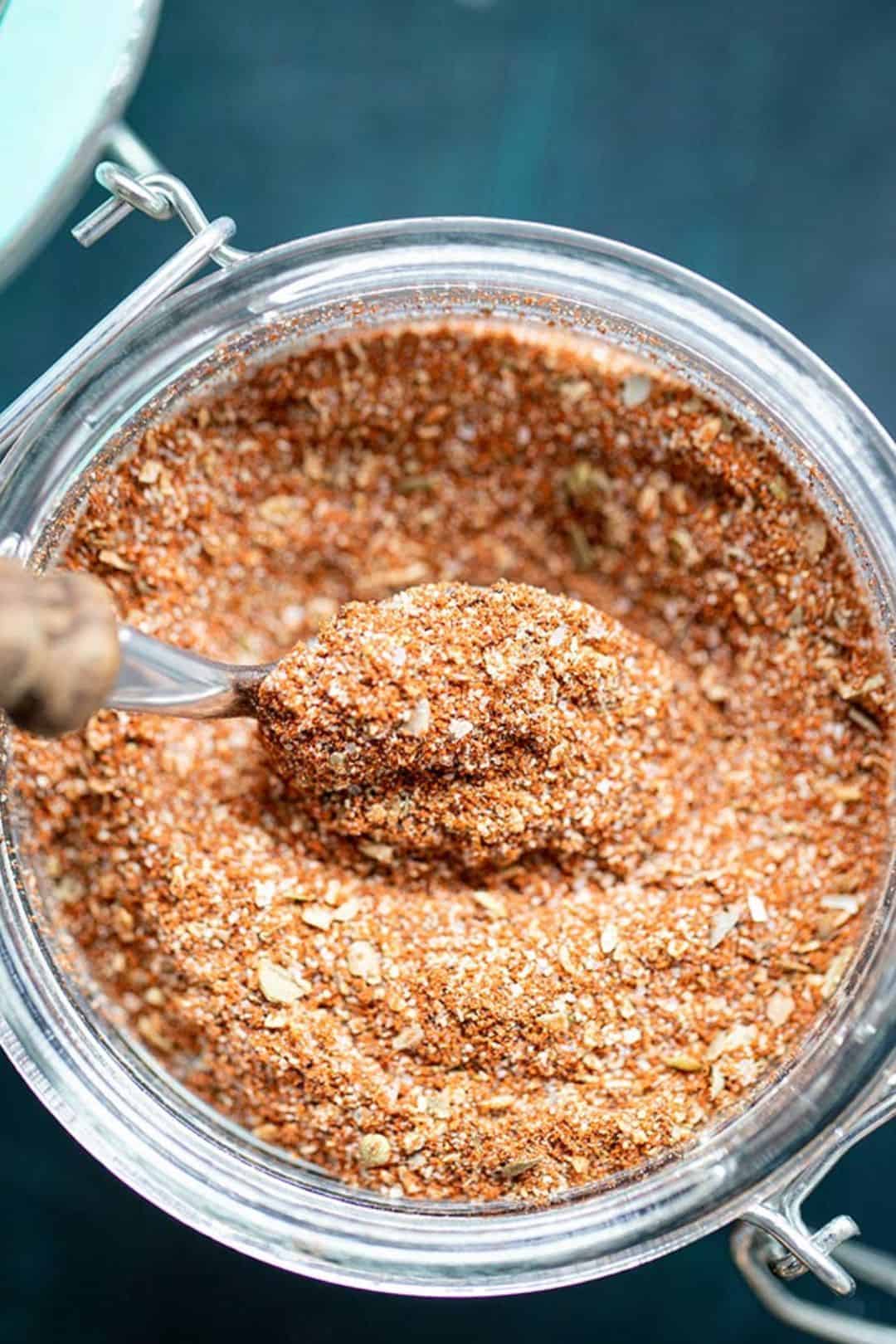 Why Are You Going To Love This Recipe?
It's extremely easy to make.
This Cajun spice blend goes great with eggs, vegetables, chicken, and fish, among other things.
It is much cheaper than the one you bought.
Made with healthy ingredients.
You know exactly what it contains once you make it at home.
Ingredients For This Homemade Cajun Seasoning
Here is everything you will need to create this delicious homemade cajun seasoning:
Paprika – Depending on what you have on hand, plain and smoked paprika work well!
Salt – We use kosher salt for a better taste.
Garlic Powder
Black and White Pepper – freshly ground pepper is the best for an intense taste!
Onion Powder – Onion powder adds a subtle sweetness to the mildly savory onion flavor.
Dried Oregano
Cayenne – The cayenne adds a kick of spice to the dish. You may easily increase or eliminate the cayenne pepper to suit your preferences!
Dried Thyme
How To Make This Cajun Seasoning
Making your favorite mix of seasoning at home was never easier. Here is what you need to do to prepare this homemade cajun seasoning:
Combine the spices in a small bowl by stirring or whisking them together.
And this is all you have to do. Use in one of your favorite recipes, or label and keep in an airtight jar for up to a year. You won't need to buy pre-made Cajun seasoning ever again!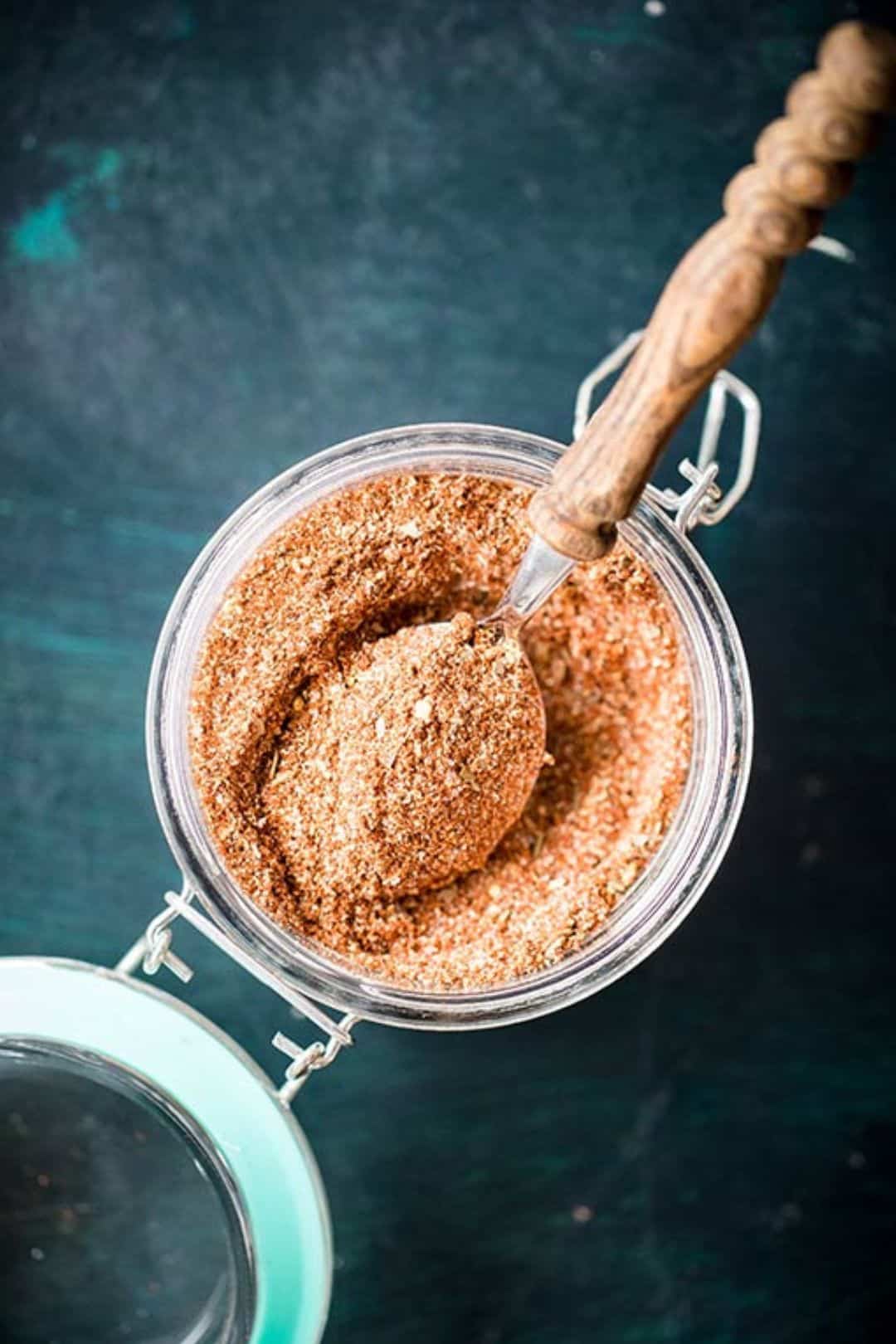 How Can I Use This Homemade Cajun Seasoning
You can make a marinade to marinate chicken thighs, shrimp, crawfish, or skirt steak.
To make a savory veggie side dish, sprinkle veggies like cauliflower, broccoli, or bell peppers with this excellent seasoning mix and roast them in the oven!
Storing Ideas
You can keep your seasoning fresh for a long time in an airtight container – up to a year or two! – and it will keep its flavor and scent.
Frequently Asked Questions
What Does Cajun Seasoning Taste Like?
The cayenne and paprika in Cajun Seasoning give it a robust spicy flavor with a slight earthiness (provided by the garlic, onion, and herbs). It's the all-purpose seasoning of the gods and the spice blend I can't live without.
Is Cajun Seasoning Spicy?
This seasoning has a touch of spiciness to it. This recipe is delicious as is, and my family agrees. If you are sensitive to spicy things, cut the cayenne pepper in half, and add some red pepper flakes if you love that spicy flavor.
Where Can I Find Cajun Seasoning?
It's fine if you don't have all of the ingredients for Cajun Seasoning or don't want to make it at home. This seasoning can be found in practically any grocery in your area. You can also get it from Amazon if you don't need it now.
Are There Any Replacements For This Cajun Seasoning?
You'll be happy to know that there is an alternative for cajun seasoning if you don't like it so much. Although it does not include the same components, it is the only one that tastes similar from afar:
Creole seasoning is a fantastic alternative. However, because Creole doesn't have that spicy component, you may combine it with a touch of spice, such as red pepper flakes or cayenne.
Garlic, oregano, and cumin are popular ingredients in adobo seasoning, which is another great substitute for this cajun seasoning.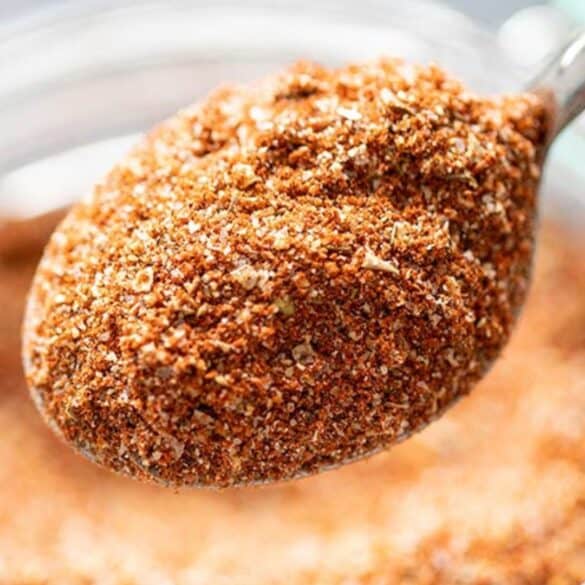 Description
This homemade cajun seasoning is simple to create and can season just about anything. It provides an amazing taste to your dishes and takes only 5 minutes to prepare.
Ingredients
2

tbsp

paprika

1

tbsp

salt

2

tbsp

garlic powder

1

tsp

black pepper

1

tsp

white pepper

1

tbsp

onion powder

2

tbsp

dried oregano

2

tsp

cayenne

1

tsp

dried thyme
Instructions
Combine all the ingredients in a small bowl.

Transfer the cajun seasoning to an airtight container.
Nutrition Facts
Amount per serving.
How do we calculate the nutrition info?
These nutrition facts listed are determined using nutrition information from the USDA Food Database. Our nutrition facts are accurate, but if you are using different products, please make your calculations. Net carb count is calculated by subtracting both fiber and sugar alcohols because they don't raise blood sugar.