These keto donuts are super fluffy, delicious made with just 6 ingredients. Make delicious low carb donuts with almond flour, perfect for a quick snack or dessert. They taste similar to the real thing, but no yeast, sugar, or kneading is involved!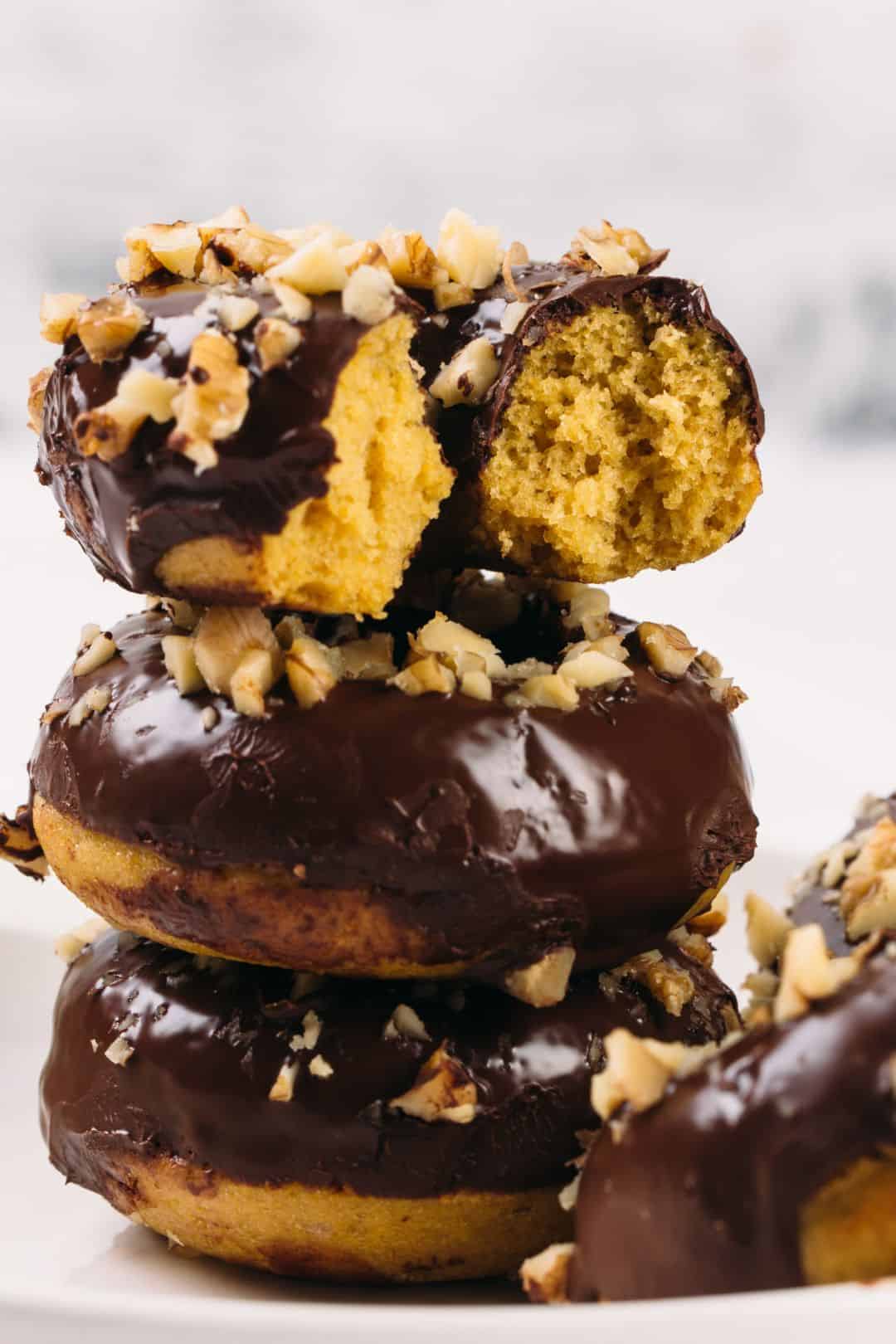 Super versatile, these keto donuts can be customized with your favorite toppings.
They are incredibly moist, delicate, and easy to make!
If you're craving donuts on a keto diet, these fantastic donuts are the easiest to make, and enjoy them even on a low carb diet. 
You will need only a few minutes to prepare the dough, and then let them bake in the oven until soft and fluffy.
Fluffy keto low carb donuts are the perfect choice for a sweet treat, whether on a holiday or an ordinary day. Moreover, their preparation can be an extremely fun family activity.
With minimal prep, these baked donuts require no frying with minimal prep.
Why Are You Going To Love This Keto Donuts Recipe
Easy to make with just 6 ingredients
Make them ahead of time
Only 3g net carbs each
Are Donuts Keto-Friendly?
Regular donuts are not keto-friendly because they are made with wheat flour and sugar, then fried until golden. Just one cinnamon donut from Dunkin Donuts has over 30 grams of carbohydrates and 13 grams of sugar. This is likely to kick you out of ketosis. 
Luckily, you can make keto almond flour donuts at home that contain no sugar, grains, or other funky ingredients.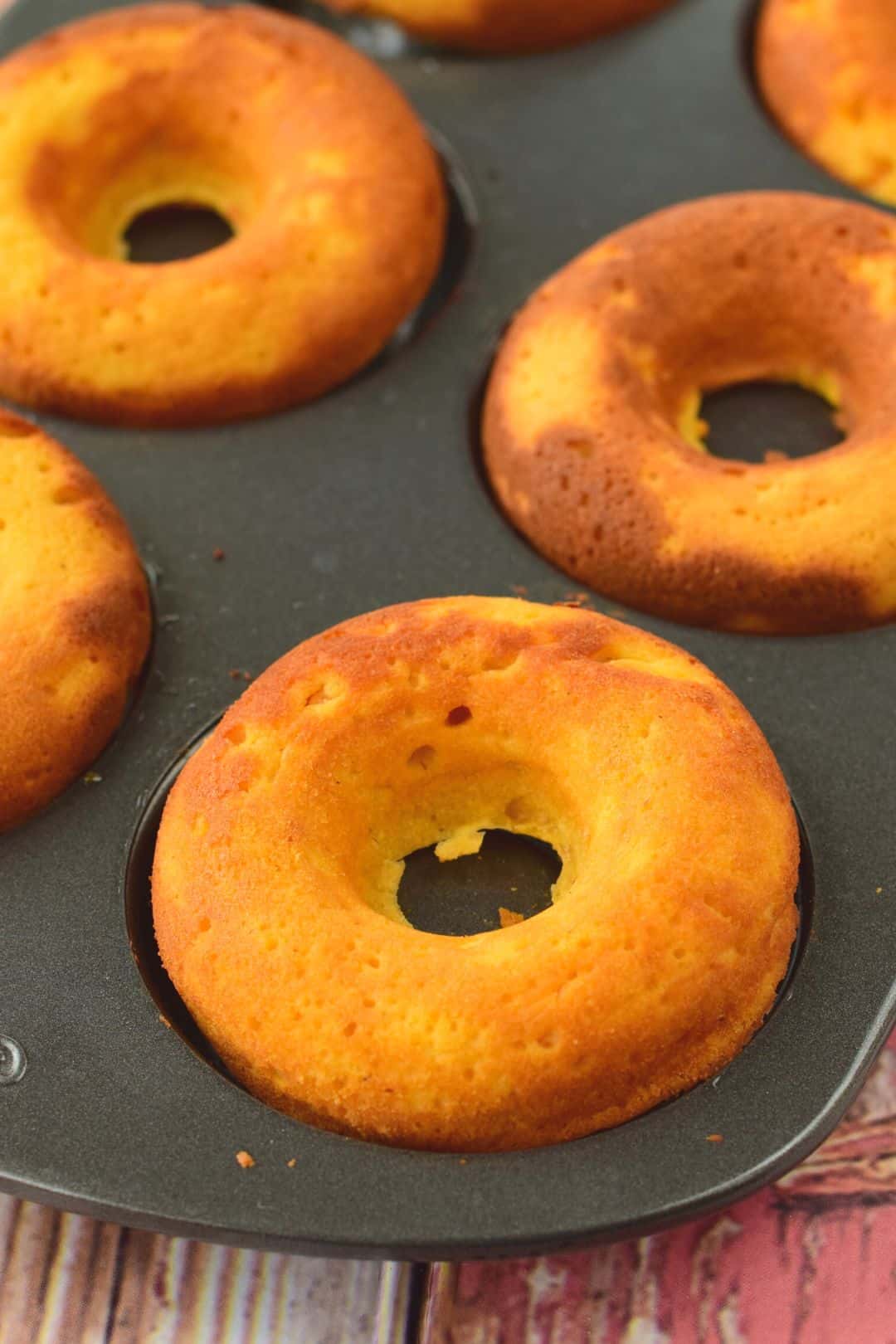 Keto Donuts Ingerdients
You will need only a few low carb ingredients that are extremely easy to find to make these delicious almond flour donuts. Here is everything you will need:
Almond Flour – Use almond flour, not almond meal. That extra-fine texture of almond flour makes it ideal for these donuts.
Sweetener – use your favorite sugar replacement. Our favorites are erythritol, allulose, and monk fruit sweetener.
Baking Powder – Helps the donuts to rinse beautifully. Ensure that it is fresh.
Eggs – make sure that the eggs are at room temperature.
Almond Milk – you can also use coconut milk.
Vanilla Extract – make sure that you are using the best quality that you find.
How To Make Keto Donuts
Once you see how easy it is to make keto donuts with almond flour, you will never want to get the regular ones. This recipe can't get any easier:
Start by mixing all the dry ingredients until there are no lumps.
Then add the wet ones and mix until well combined.
Brush your donuts tray with melted butter or spray it with coconut oil. Then fill each donut-shaped cup with batter.
Bake your donut in the preheated oven for 15 minutes.
Let your donuts cool, then glaze them in your favorite way.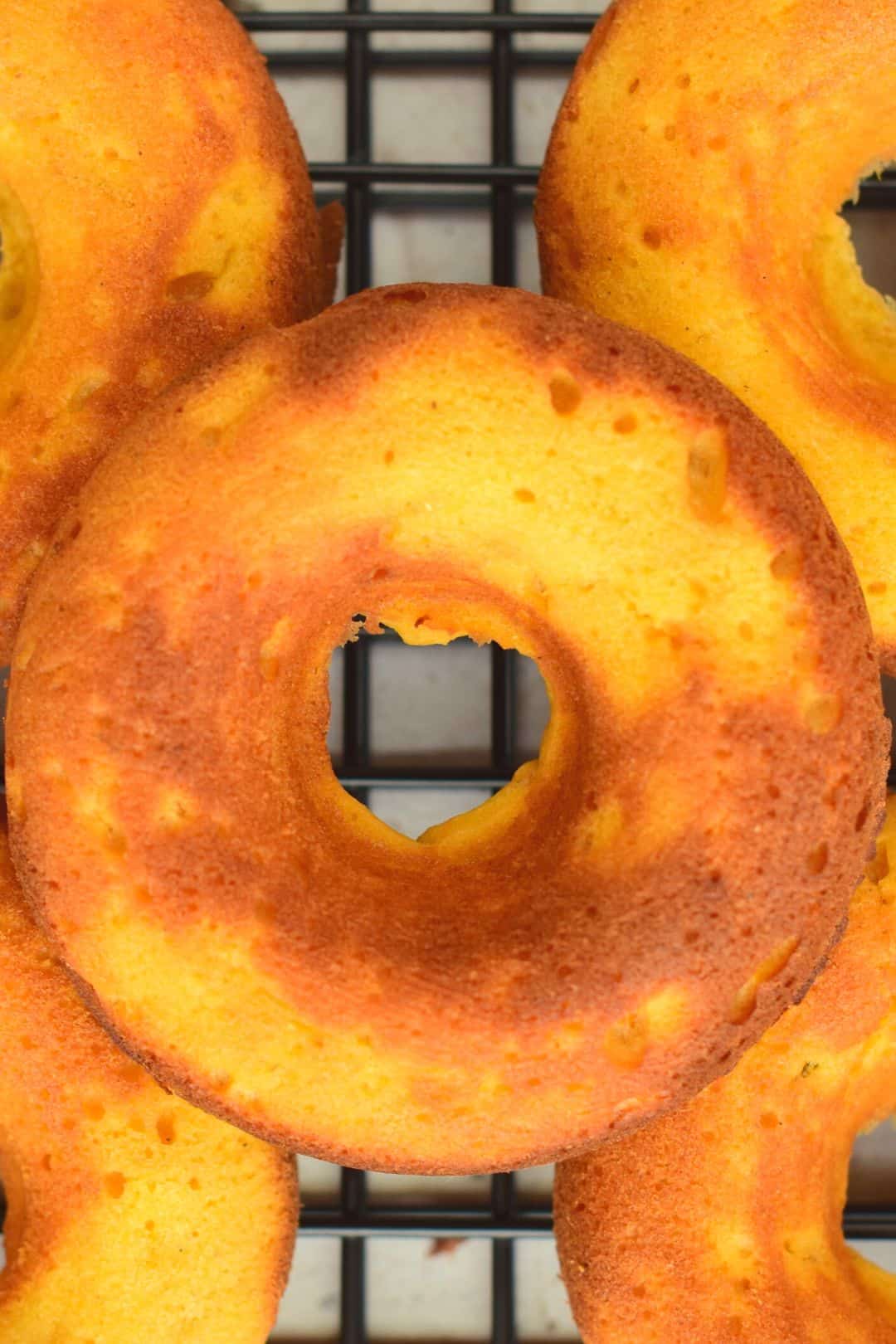 Tips For Making The Best Keto Doughnuts
If you don't want to end up with donuts that taste eggy, make sure you use room-temperature eggs.
Use the middle oven rack when baking your donuts to guarantee a uniform bake and golden-brown tops.
To pour the batter into the donut pan, you can transfer the batter to a ziplock bag and snip a corner off. You can also use a piping bag.
Frost the donuts when they are completely cool, or else the frosting will melt in contact with the warm donuts.
Recipe Variations
Add 1 teaspoon cinnamon to the batter and make the best keto cinnamon donuts.
Before baking, incorporate a few sugar-free chocolate chips into the mixture or doughnut pan.
If you are a fan of berries, then add your favorite ones into the batter to make delicious blueberry donuts.
For my lemon fans, mix lemon juice and lemon zest in the batter.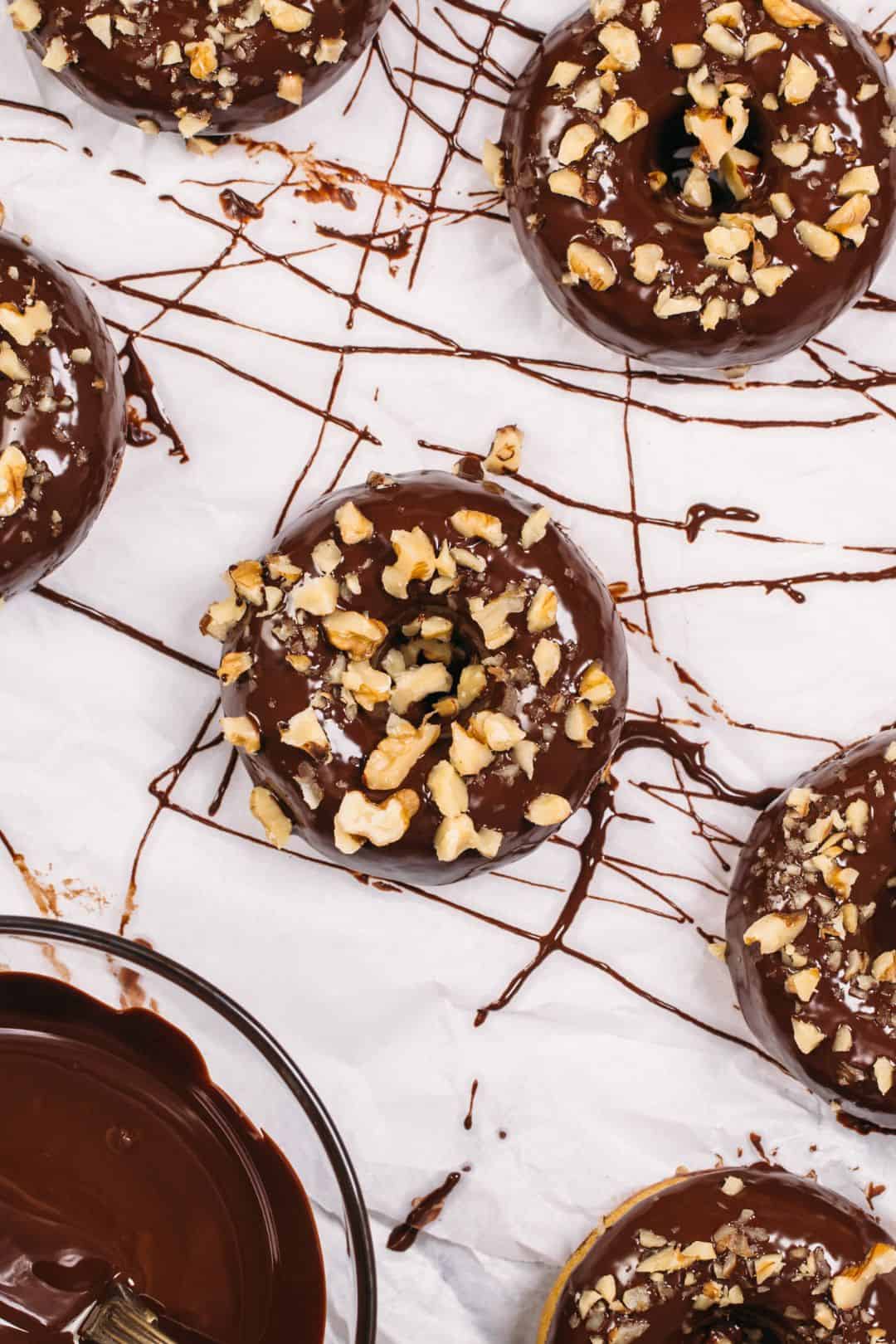 Storing Ideas
Room temperature – These keto donuts can be stored on the counter in an airtight container for up to three days.
Fridge – Place your donuts in an airtight container in the fridge and store them for up to seven days.
Freezer – If you want to freeze your donuts, wrap them up carefully and place them in a freezer bag for up to 6 months.
More Keto Desserts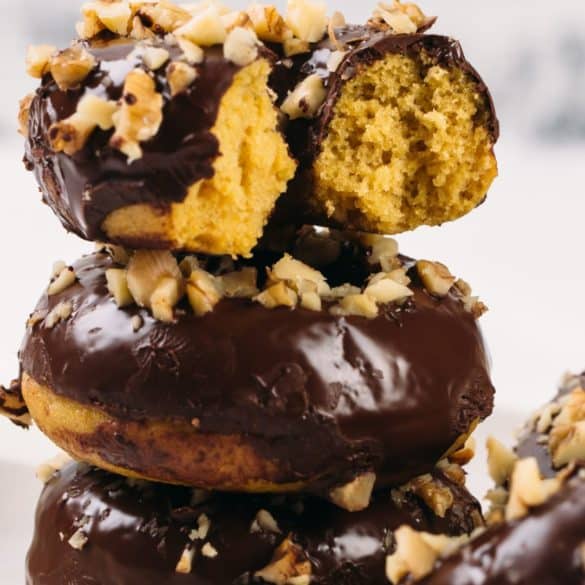 Keto Donuts Recipe – Almond Flour Donuts
---
Description
These keto donuts are super fluffy, delicious made with just 6 ingredients. Make delicious low carb donuts with almond flour, perfect for a quick snack or dessert. They taste similar to the real thing, but no yeast, sugar, or kneading is involved! Ingredients
Instructions
Preheat the oven to 350°F/180°C and grease well a non-stick donut pan. Set aside.

In a large mixing bowl, add the almond flour, sweetener, and baking powder and mix well to combine.

In a medium bowl, whisk the eggs, almond milk, and vanilla extract.

Whisk your dry and wet ingredients until the mixture is smooth and creamy.

Fill the donuts cavities, and bake for 15 minutes or until golden brown on top.

Remove from the oven and rest for 5 minutes. Transfer to a wire rack to cool completely.

Frost your donuts or coat them in a sweetener+ cinnamon mixture. Enjoy!
Nutrition Facts
Amount per serving.
How do we calculate the nutrition info?
These nutrition facts listed are determined using nutrition information from the USDA Food Database. Our nutrition facts are accurate, but if you are using different products, please make your calculations. Net carb count is calculated by subtracting both fiber and sugar alcohols because they don't raise blood sugar.