This delicious keto avocado smoothie recipe is extremely easy to make, healthy, and creamy. Ready in just 5 minutes with 5 ingredients, you'll enjoy a refreshing and perfect breakfast smoothie.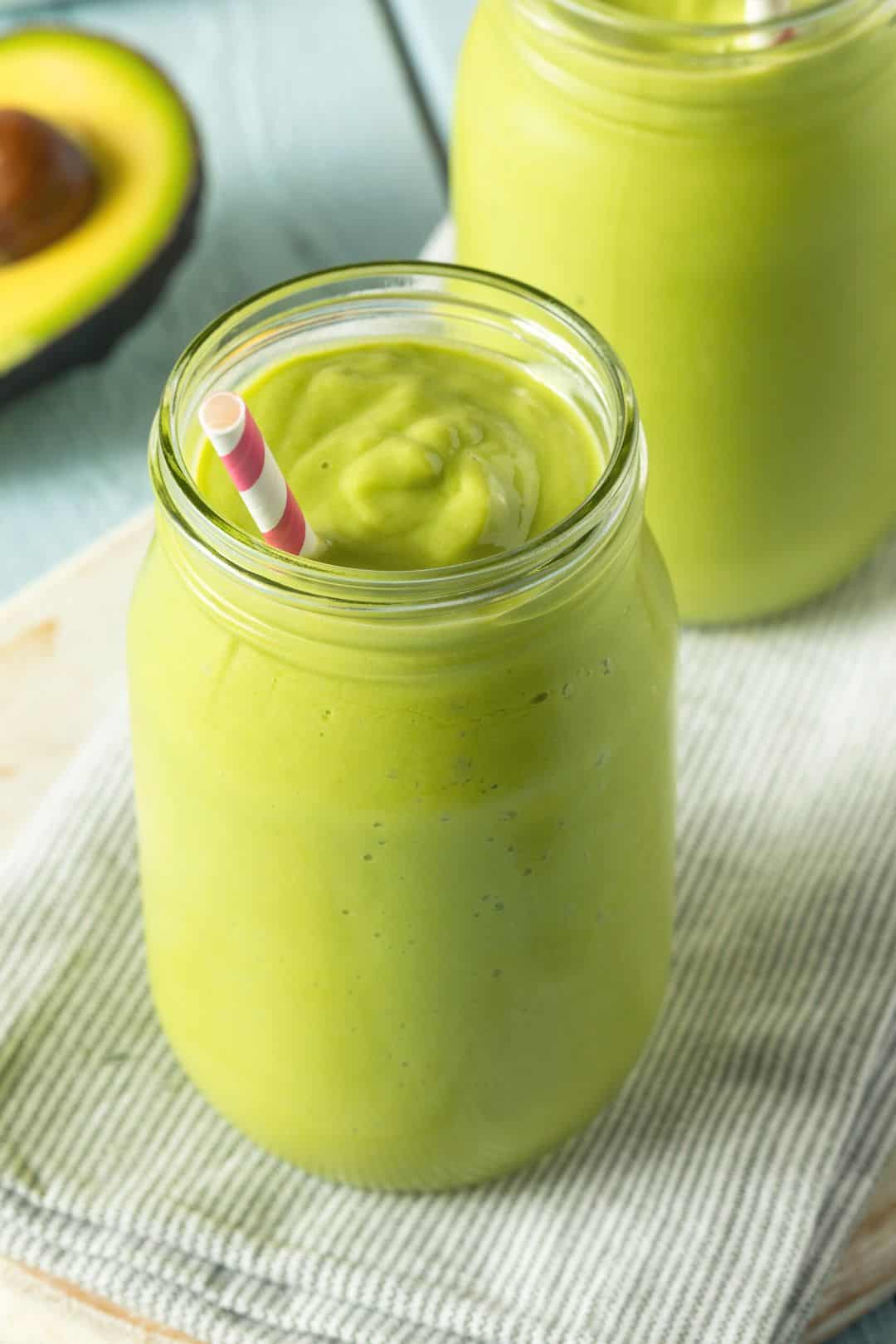 A tasty green smoothie is the best way to start the day and keeps you full for hours. The combination of avocado and spinach creates an exceptionally healthy and filling smoothie. In addition, spinach has a light flavor that's not overpowering.
This dairy-free avocado smoothie is an excellent source of healthy fats, vitamins, minerals, protein, and fiber that's incredibly thick and creamy.
It might sound strange to add avocado to a smoothie, but you'll be surprised to learn that avocado is fantastic in keto desserts such as keto avocado brownies or chocolate avocado mousse.
However, my favorite way to use leftover avocado is to make this creamy avocado smoothie.
Why Are You Going To Love This Keto Avocado Smoothie Recipe
Extremely easy to make in just 5 minutes.
Extra creamy, thick, and delicious
No sugar healthy smoothie recipe perfect for breakfast.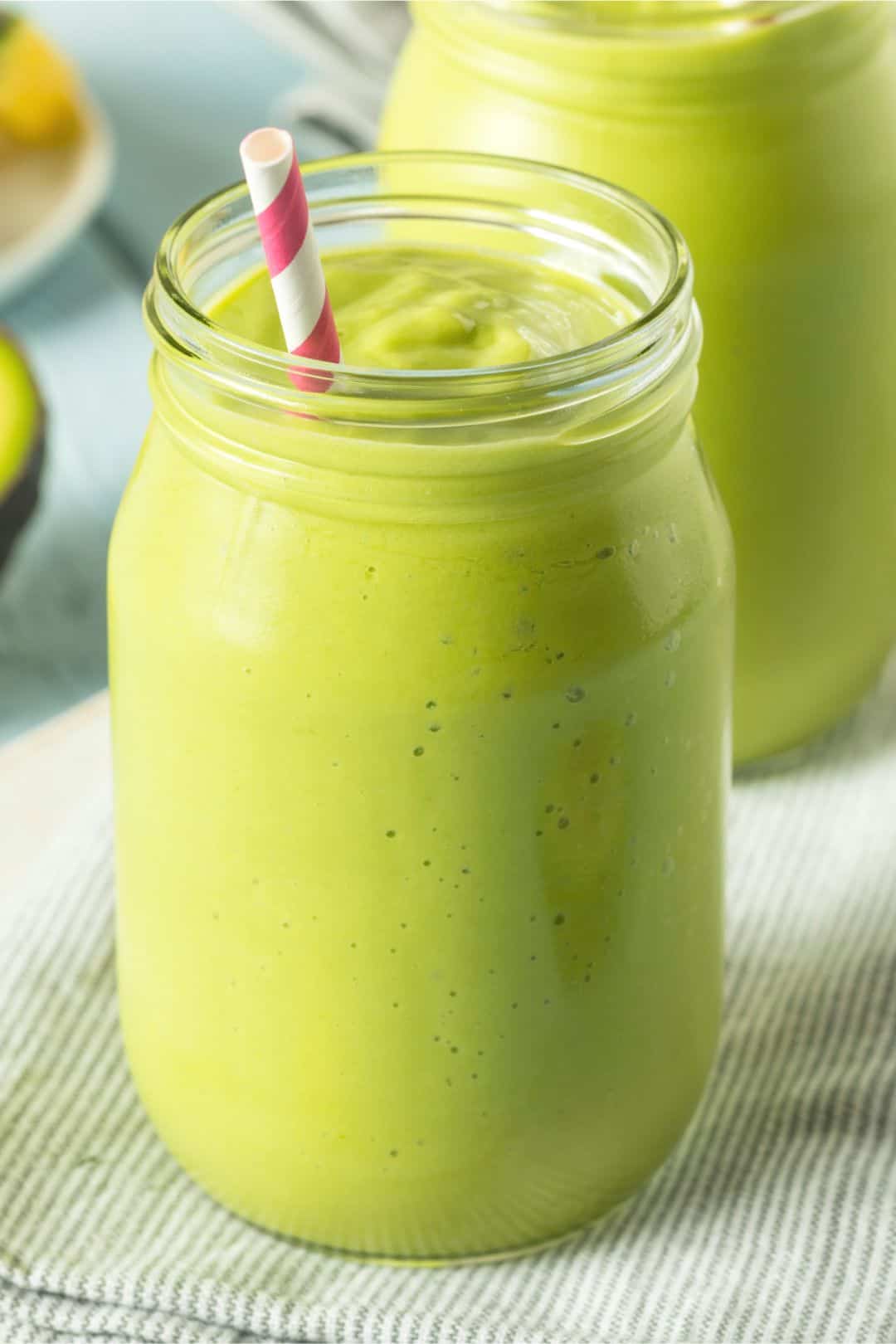 I love to have this keto green smoothie as a delicious low carb breakfast, but sometimes I'll make it instead of a keto dessert to curb those cravings.
Are Smoothies Keto Friendly?
Regular smoothies are not keto-friendly because they are high in carbohydrates from added sugar, regular milk, and fruits.
Luckily, you can still enjoy smoothies if you choose to make a keto smoothie recipe that contains only low carb ingredients.
Avocado Smoothie Ingredients
Another great thing about this smoothie recipe is that it has easy and simple ingredients. Check the list below and see what ingredients you'll need:
Avocado – This is the main ingredient of this recipe. So make sure you use ripe avocados to create a creamy and delicious smoothie. Ripe avocados tend to have a mild flavor, so it pairs perfectly with other ingredients.
Milk – You can use any type of milk you want. Our favorite options include unsweetened almond milk, coconut milk, and macadamia milk. In this recipe, we used a combination of almond and coconut milk.
Spinach – you can use fresh or frozen spinach.
Lime – this one will give this smoothie a tropical flavor.
How To Make The Best Keto Avocado Smoothie
Making a smoothie for breakfast can't get any easier. You'll just need a blender to mix all the ingredients. Pour into glasses and enjoy!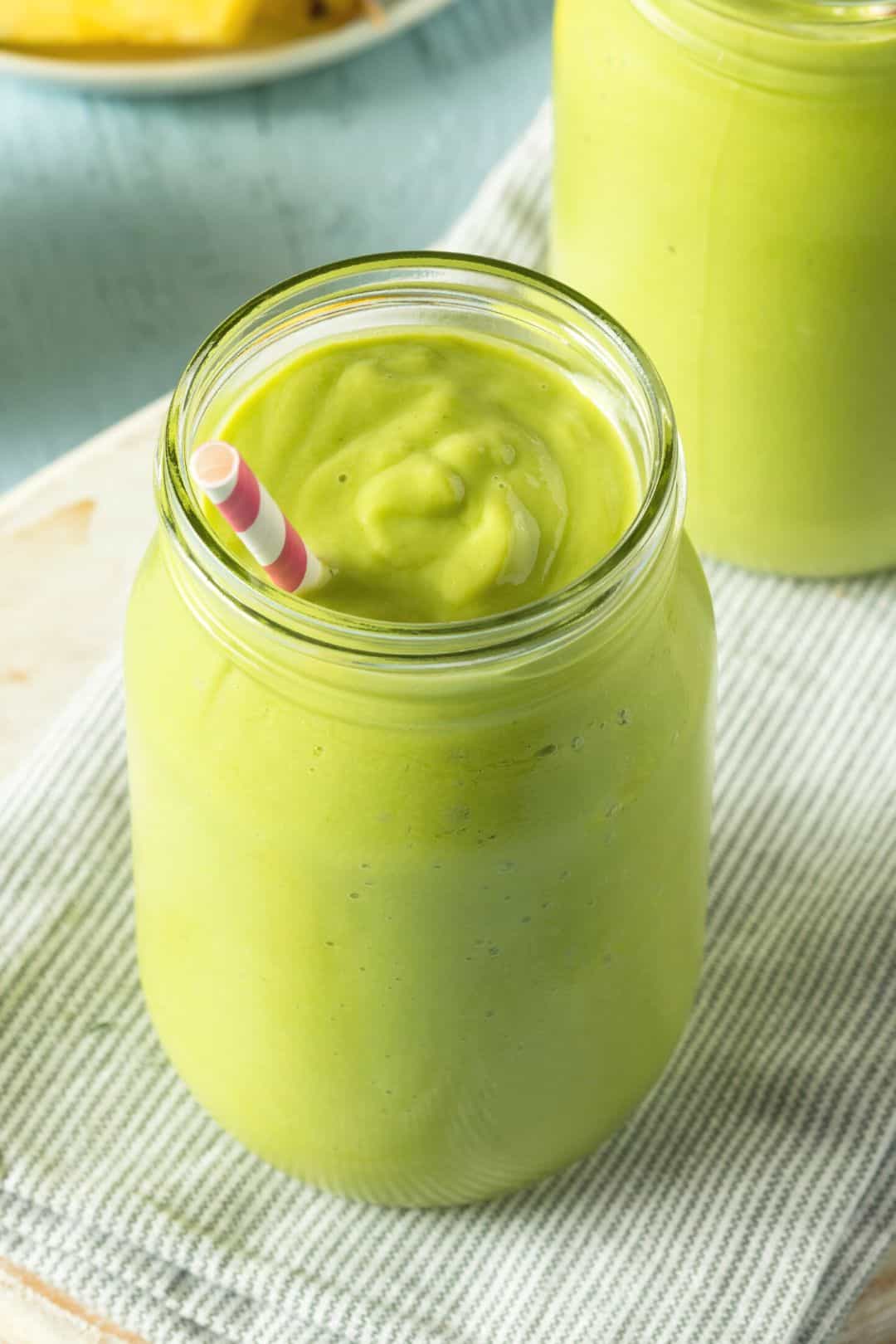 Recipe Variations
A great thing about this recipe is that you can make it according to your taste. Here are some great ideas:
You can use frozen avocado if you want a super creamy and thick smoothie.
Add your favorite nuts or seeds – Chia, hemp, or flax seeds can make excellent additions. They also include some plant-based omega-3 fatty acids and a lot of beneficial fats.
You can make it with chocolate flavor by adding a tbsp of cocoa powder to the mixture.
Add some greek yogurt to create the creamiest avocado smoothie you will ever try.
You can add some protein powder if you want to enhance the flavor.
Storing Ideas
Fridge – These smoothies are great to consume fresh, but you can also store them in the fridge for one day. Give it a quick mix before serving.
Freezer – it's possible to freeze smoothies. Freeze the smoothie in an ice cube tray for up to one month. When ready to serve, blend the frozen smoothie cubes and enjoy
Frequently Asked Questions
Is Avocado Keto Friendly?
Yes, avocados are good for a ketogenic diet. For example, a medium avocado is a great choice because it has 160 calories, 7 grams of fiber, and only 2 grams of net carbs.
Are Avocado Smoothies Healthy?
Sure, avocado smoothies are an excellent source of healthy fats and nutrients, giving you more energy and helping you build muscle mass. These smoothies can be served for breakfast, as a simple snack during the day, or before a workout, being very delicious and nutritious.
Can I Make This Smoothie Ahead Of Time?
Sure, you can prepare your avocado smoothie in the evening and enjoy it in the morning as a quick and delicious breakfast.
What Fruits Pairs Great With This Avocado Smoothie?
You can add any fruit to this avocado smoothie. The only things that will change will be the texture and the flavor, which will be much better. Feel free to add low carb berries such as strawberries, blueberries, or raspberries.
More Keto Breakfast Recipes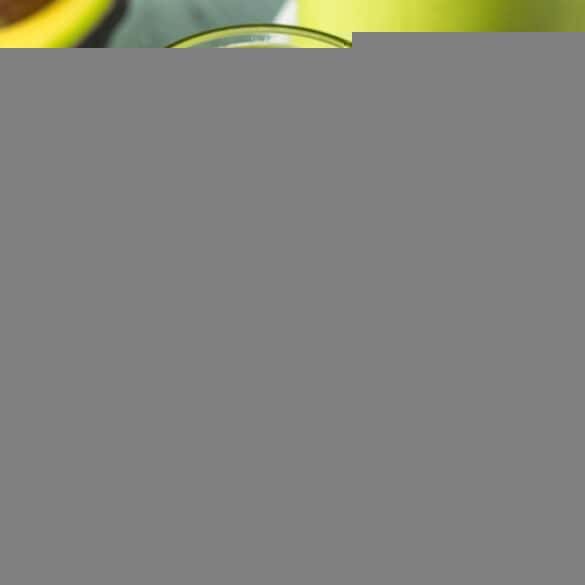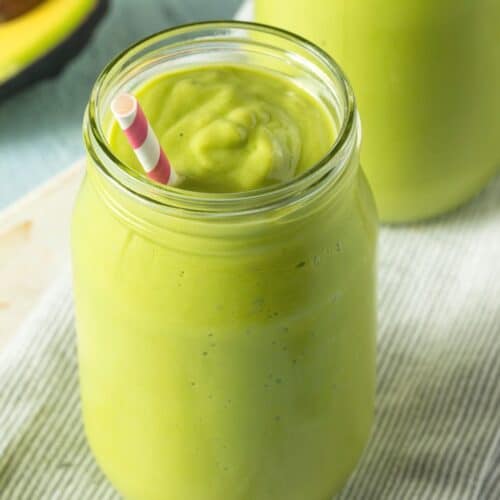 Description
This delicious keto avocado smoothie recipe is extremely easy to make, healthy, and creamy. Ready in just 5 minutes with 5 ingredients, you'll enjoy a refreshing and perfect breakfast smoothie.
Ingredients
2

large ripe avocado

fresh or frozen

1

cup

canned coconut milk

full fat

1/2

cup

unsweetened almond milk

2

cups

baby spinach

2

tbsp

lime juice

6

drops sweetener
Instructions
Place all ingredients to a blender and blend until smooth and creamy.

This smoothie is thick, but if you prefer a thinner smoothie add more almond milk and blend again.
Nutrition Facts
Amount per serving.
How do we calculate the nutrition info?
These nutrition facts listed are determined using nutrition information from the USDA Food Database. Our nutrition facts are accurate, but if you are using different products, please make your calculations. Net carb count is calculated by subtracting both fiber and sugar alcohols because they don't raise blood sugar.