Are you looking for the best breakfast drinks to enjoy on a busy morning? We've rounded up over 20 easy breakfast drink recipes from coffee, tea, and smoothies to start your day fresh and energized.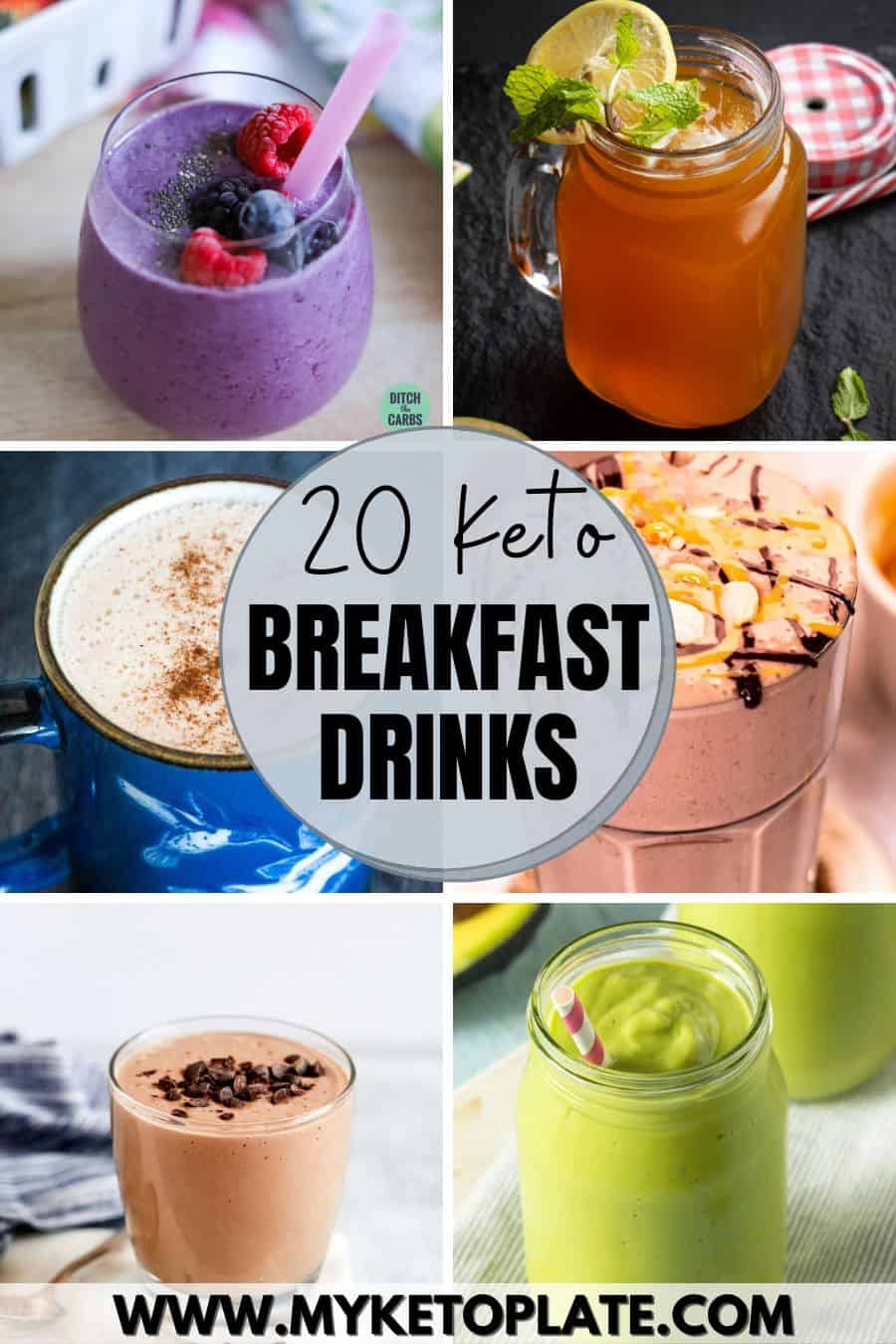 Breakfast is a very important meal because it gives you the energy to start the day. However, if we have an idea of what would be healthier when it comes to what we eat, we may be less clear about what drinks to serve for breakfast.
Below you will find a list of keto breakfast drinks that will improve your morning and are also extremely easy to make.
Common Breakfast Drinks
Water –this is pure hydration, and you need it every day and time of day, especially in the morning on an empty stomach.
Coffee – Many of us can't see mornings without coffee, and you might wonder if coffee is okay to consume while on the keto diet. Fortunately, coffee offers several health advantages and has no calories or carbs.
Tea – Tea is another drink preferred by people and recommended to be drunk in the morning because the caffeine content in teas helps clear your mind and wake you up faster.
Smoothies – these are among the most popular drinks that you can consume as breakfast because they can be prepared with as many ingredients as you like making a very satisfying breakfast.
Is Breakfast Important?
Breakfast is considered essential from several points of view. For example, breakfast helps boost the energy needed to perform during the day. Moreover, when you make a habit of serving a nutritionally balanced breakfast, you are more likely to pay more attention to other meals throughout the day and thus consume the optimal amounts for your body.
Tips That Help You To Not Skip Breakfast
Wake up early, so you have time to prepare your meal. Even 10-15 minutes can be enough to prepare a simple and tasty recipe: natural yogurt with whole grains, for example.
Choose recipes that are easy to prepare. Often, preparing a healthy and balanced breakfast can take only 10 minutes.
Make a meal plan for the entire week. This way, you will know exactly, in good time, what you want to eat every morning, which will help you gather all the necessary ingredients and prepare yourself with a list of recipes to try that week.