If you are a fan of shredded chicken recipes as much as we do, then this post is exactly what you are looking for. We've compiled a list of 41 mouth-watering shredded chicken recipes that are sure to please your taste buds and make mealtime a breeze.
Whether you're looking for healthy options or indulgent treats, you'll find something to love in this collection of shredded chicken recipes. So check it out and start experimenting with this delicious ingredient today!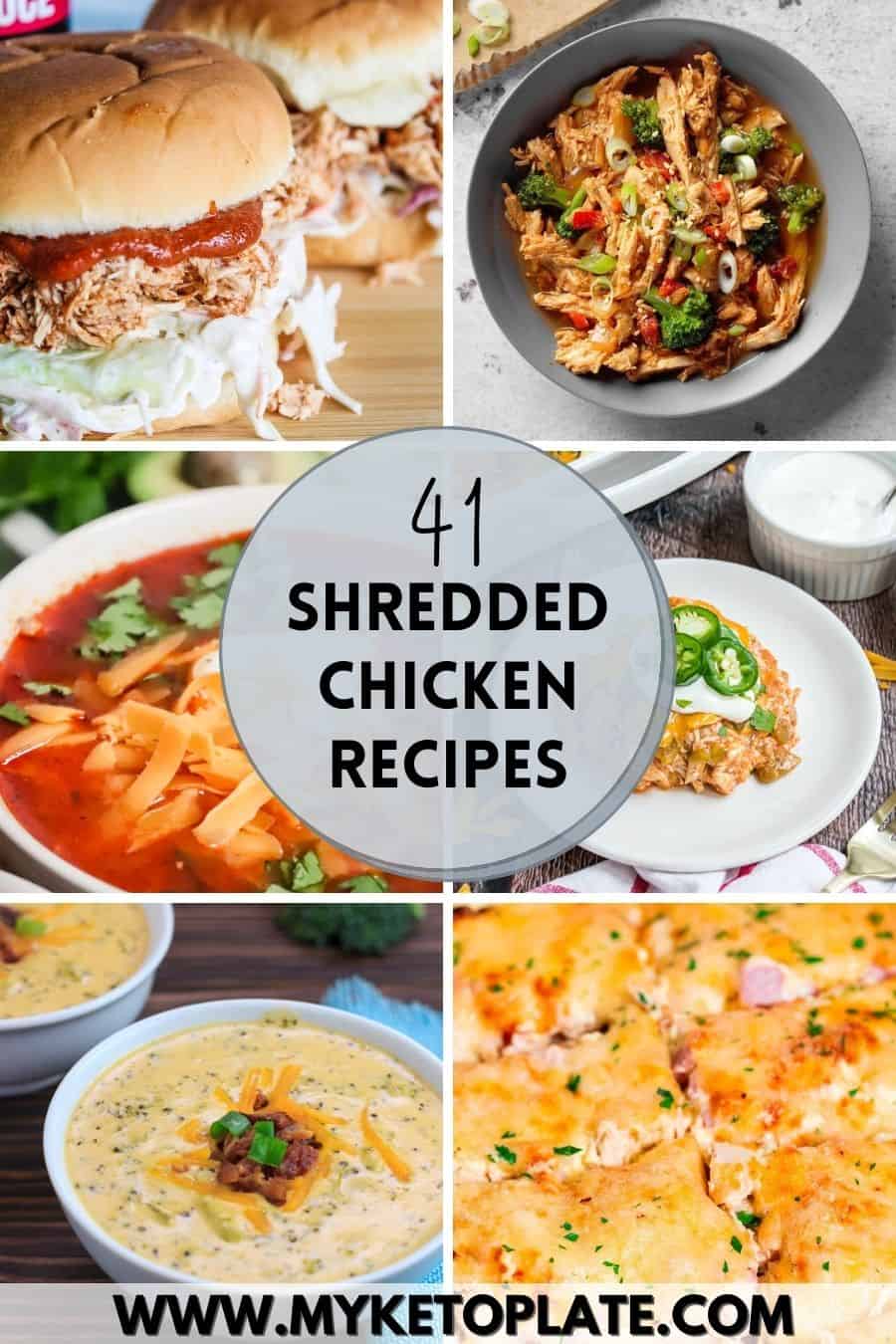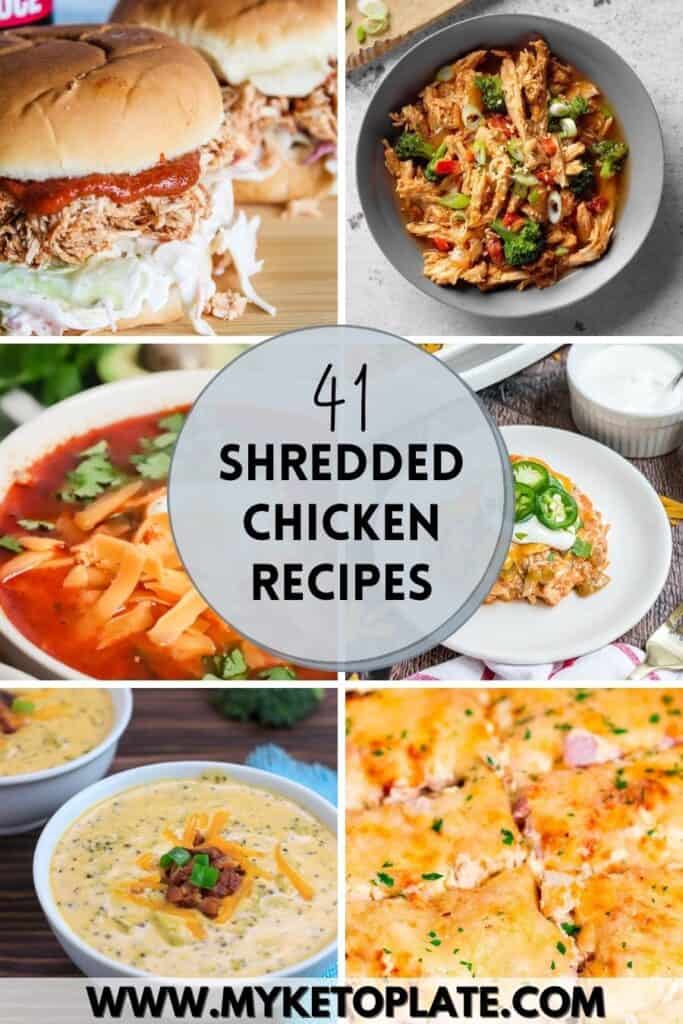 Starting from classic dishes like chicken soup to delicious shredded chicken casserole recipes, you will find in this post something for everyone.
These recipes are super easy to make and perfect for meal prep, weekend dinners, or a family gathering. So choose your favorite recipes and tell us how they turn.
What Is Shredded Chicken?
Shredded chicken is a dish made from chicken meat that has been cooked and then torn or cut into small pieces using a fork or a meat shredder. s. It's used as a filling or ingredient in many recipes, such as sandwiches, soups, tacos, or casseroles, where the chicken must be in small bite-sized pieces.
Shredded chicken can be cooked using different methods such as boiling, grilling, or slow cooking, then shredded using your favorite way.
How To Shred Chicken?
If you want to make shredded chicken, you may know that there are different methods of doing it. Here are some of them:
Using two forks: add the cooked chicken to a bowl and use 2 forks to shred the meat by pulling it apart in opposite directions.
Using your hands: add the cooked chicken on a cutting board or in a bowl and use your hands to shred the meat.
With a stand mixer: place the cooked chicken in a mixer bowl and use the paddle attachment to shred the meat on low speed.
Using a hand mixer: you can also shred the cooked chicken meat using a hand-held mixer on low speed.
Can I Use Canned Chicken Instead Of Shredded Chicken?
Sure, you can replace shredded chicken with canned chicken, but you will need to know that it may not have the same texture or flavor as freshly cooked chicken.
Tips For Making Shredded Chicken
You can also use chicken thighs to make shredded chicken.
Let the chicken cool before shredding it if you are using your hands to do it.
Store the water where you cooked the chicken to use for recipes that call for chicken broth.