If you just baked a whole juicy turkey in the oven and ended up with some leftovers, this post is for you. We've collected 15 turkey recipes to help you use up all that extra turkey. Learn how to make some of the most popular leftover turkey recipes from soups, pasta, casseroles, and more.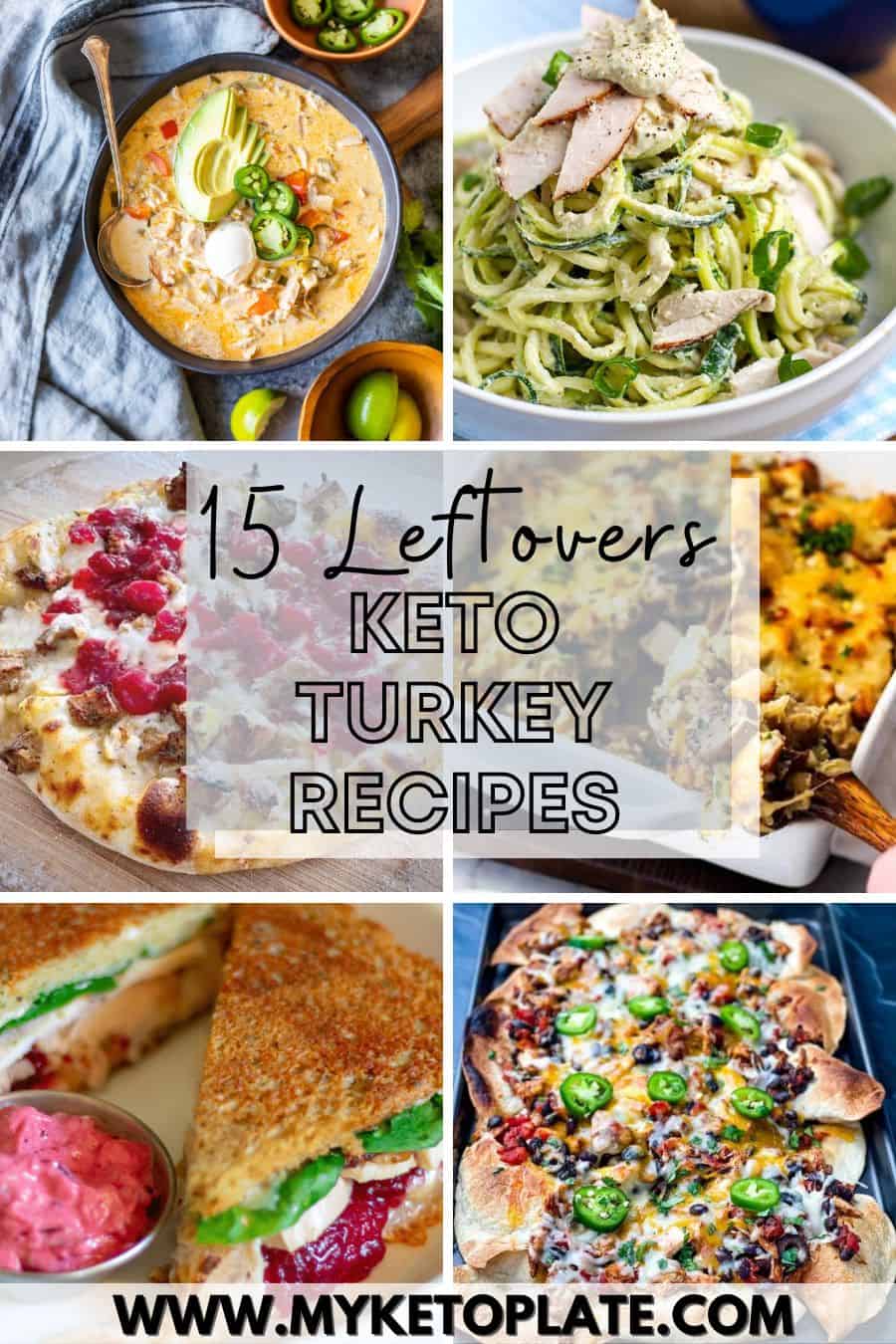 If Thanksgiving is over and you end up with some leftovers, these recipes are the best for you. Forget about reheating the leftovers and eating them with a side dish. After you read this post will see that you can make some mouthwatering and interesting recipes using turkey leftovers.
You will be surprised to see how many recipes you can make using turkey leftovers. Starting from casseroles, soups, pizza, sandwiches, and more, this round-up will help you to make creative recipes that your entire family will love.
Ideas For Using Leftovers Turkey
If you have some leftover turkey meat, you need to know that many recipes call for them. Here are some of the best leftover turkey recipes:
You can use them to make some delicious casseroles.
They can be a great main ingredient in sandwiches.
Make some delicious keto wraps for school or work.
You can also make delicious soups or chili recipes using the leftover turkey.
How Long Is It Still Safe To Eat Leftover Turkey?
You may store your turkey leftovers in the refrigerator for about 4 to 5 days. However, if you choose to freeze your leftovers, they will keep for approximately 3 months.
How Can You Tell If Leftovers Turkey Are Bad?
The best method is to check and smell the turkey meat. So if they have a sour smell and a slimy texture, you need to know that you have to throw them in the trash.
How To Freeze The Leftovers Turkey
When you want to freeze the turkey leftovers, you will have to remove the meat from the bones and put them in a sealed container in the freezer for up to one month.
To reheat them, ensure that you thaw them overnight in the fridge.